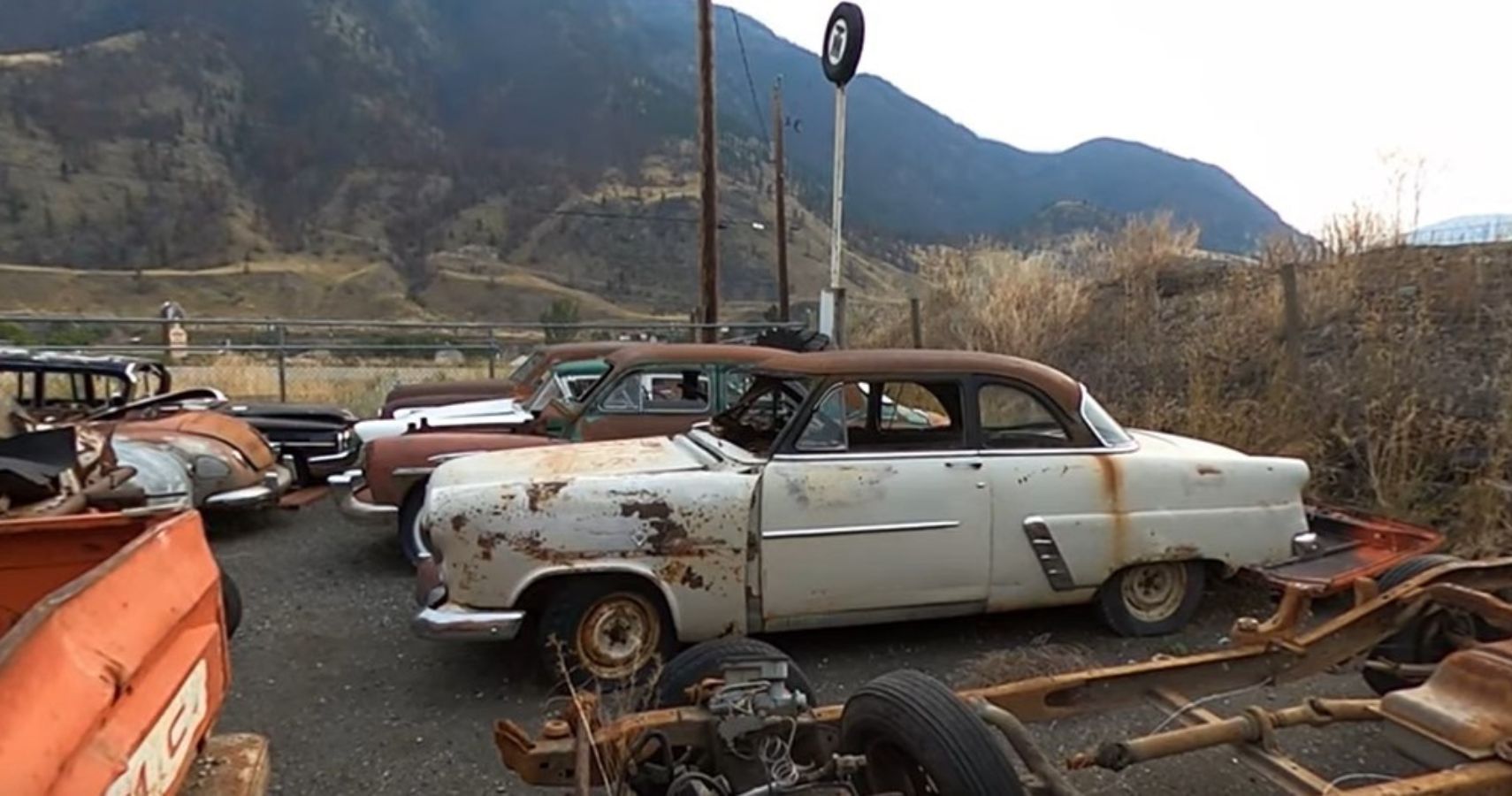 Check Out This Collection Of Abandoned Classic Cars With A Serious Potential For A Second Life
YouTube channel Junkyard Resurrection heads to the property in Canada to see which of these classsic cars are worth saving.
YouTube channel Junkyard Resurrection heads to Spences Bridge, British Columbia to take a look at several classic cars, many of which are great candidates for restoration and could have life left in them. Throughout the video, they talk about some of the specific vehicles parked on the property and what could get done to truly unlock each car's potential.
Resurrecting Some Classic Cars
One of the first cars he comes across is a classic Plymouth which he is confident he could get running again, though it is obvious it's been sitting outside for a long time and the elements have taken their toll. He points out an older Dodge Ram van that he envisions could have a second life as a parts hauler for the YouTube channel, noting that the V8 engine, short wheelbase and manual transmission make this particular van a rare find. He comments that overall, the van is in decent shape and absolutely restorable.
RELATED: See Why This Barn Find 1967 Shelby GT500 Sat Still For 40 Years Until Now
Another highlight is a six door Oldsmobile, an obviously unusual vehicle to see, as well as an old panel van that has stood the test of time. He comments on a 1940's coupe, saying that while most may see it as an old rusty vehicle best left at the junkyard, he sees its solid potential with some restorations. For this reason, he enjoys resurrecting old vehicles because you can get something back to running again and make it your own.
Some Rare, Underappreciated Nameplates
Later, he checks out a two-door Mercury, though it has a very rough looking interior, he feels the car has alot of potential. He later finds a pair of Chevrolet cars parked next to each other, the first, a 1958 Chevrolet Delray, which he calls "the poor man's Impala." The car isn't one of Chevrolet's more notable cars from the era given its short production run before the introduction of the Chevrolet Biscayne.
RELATED: A Millionaire's Abandoned Classic Car Collection Offers Some Hidden Gems
Parked next to the Delray is a 1963 Chevy Impala SS, which he checks and confirms for authenticity before checking out a few cars parked in a garage on the property. The video uncovers several classic cars, many of which could be prime candidates for eager restoration enthusiasts. If you watch the video and see something you like, check the description for more details, as many of the cars are for sale.