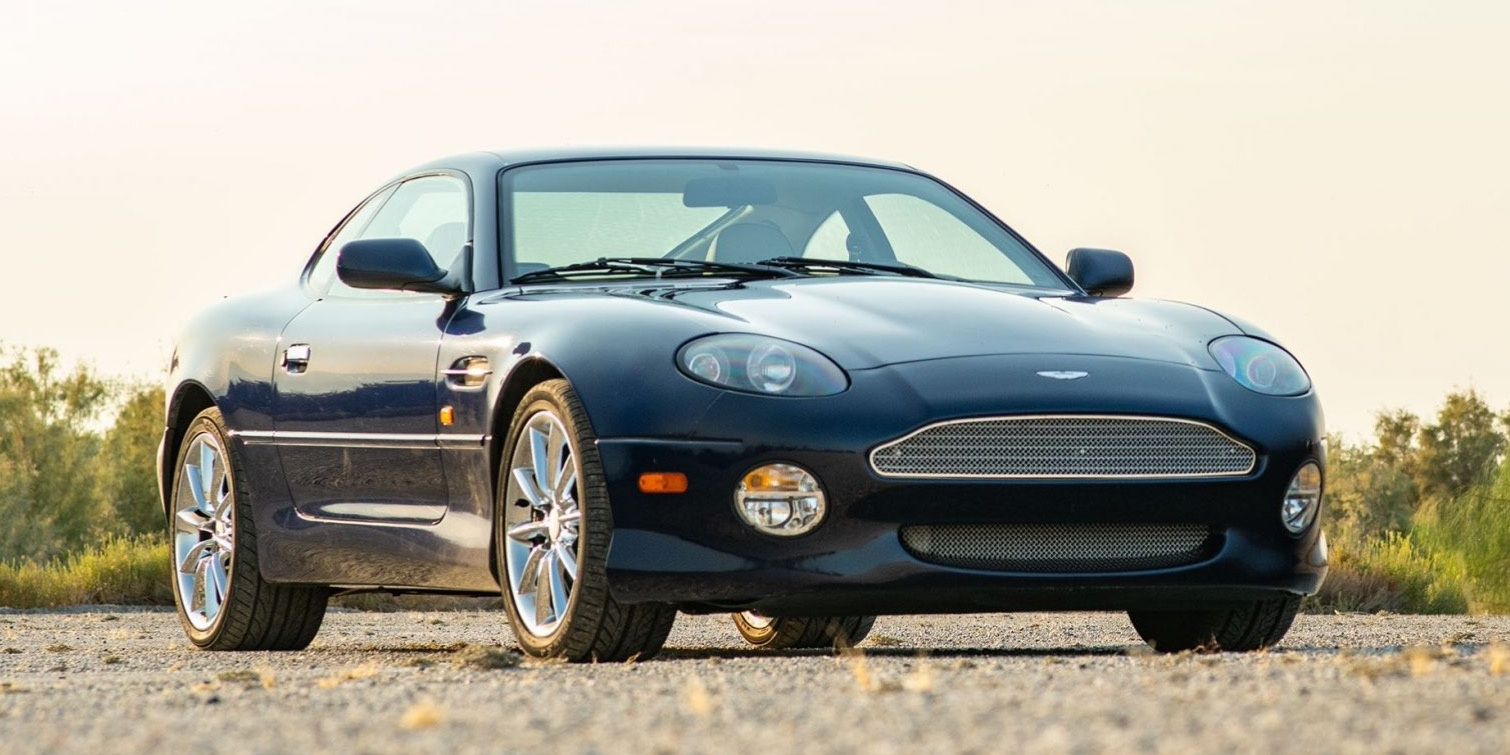 10 Overlooked European Classic Sports Cars You Should Consider Buying
Europe is a melting point for automotive genius. Car manufacturers compete to win buyers and build a loyal fan base. Some of their creations become instant motoring legends. Classics like the Jaguar E-Type, Audi Sport Quattro, and Peugeot 205 GTI are all four-wheeled rock stars. Their legacies continually get fed through reflection and homage.
Other sports cars were not so lucky. Through no fault of their own, their greatness is short-lived. Their memories are not bolstered or built up. They do little that gets them to remain at the forefront of any gearhead's mind. And this is no bad thing. Not being a fan favorite means there are European classic sports cars out there, and many remain hidden gems.
Whatever a gearhead's poison, whether it be open-topped fun or a base for a potential restomod, there are classic European sports cars out there for everyone. Offering style and flair, here are 10 overlooked European classic sports cars you should consider buying.
10/10

The Fiat 124 Spider Sport
Designed by Pininfarina, the Fiat 124 Spider Sport is gorgeous. It's a chic, compact two-seater oozing style. All cars use a 4-cylinder engine, but with many variations of tune. Power outputs range from 89 hp to 133 hp. Characterful and immensely fun to drive, it's a stylish machine.
A balanced little sports car, the Fiat Spider Sport could get hustled along a winding road. Playful handling added to this Fiat's appeal. It's a classic car that can get jumped in and enjoyed. A Spider Sport will bring with it a smile and plenty of happy days spent motoring.
Related: The Real Meaning Behind The Fiat Logo
9/10

The Volkswagen Scirocco
The original Volkswagen Scirocco is a compact sports coupe that often gets forgotten. The potent GTI version was an absolute winner. The car gets a 110-hp 1.6-liter engine along with plenty of eagerness in the way it tackles roads. A clean-cut classic that can offer more.
Volkswagen's models have always been a hotbed for modification, and the original Scirocco is ripe for transformation. Creating a full-on restomod won't be difficult. Many assorted Volkswagen parts bolt on, while modern technology can get adapted to fit in quite simply.
8/10

The Lancia Fulvia Coupe
Utterly fantastic to look at, the Lancia Fulvia Coupe was a hit on and off the road. The Fulvia is very enjoyable to drive. It also made a cracking little rally car. Works teams could extract up to 130 hp from the larger 1.6-liter engines, allowing for high-revving, fast-paced fun.
The smaller engined 1.3-liter Fulvia Coupe is also great to drive. A tuneful V4 with plenty of character. Dishing out close to 100 hp, extracting the most from the engine is part of the fun. A Fulvia is back-to-basics motoring at its best.
Related: The Only Way Lancia Can Make A Real Comeback In 2024
7/10

The Renault GTA V6
A still futuristic-looking classic, the Renault GTA combined clever aerodynamics with lightweight materials. A combination of plastic and glass fiber wrapped over a steel chassis. Early GTA cars offered either a 2.9-liter V6 with 158 hp or a 2.5-liter turbo V6 with 197 hp.
The best version to seek out is the revised A610. Powered by a 3.0-liter V6 turbo, it made 247 hp and could hit 60 mph in 5.9 seconds. Being cobbled together from run-of-the-mill Renault model parts, keeping a GTA running and maintained isn't too much of a headache or hassle.
6/10

The TVR S2
Long before TVR started along a pathway of burly weirdness they created the S2. It's a purebred, open-top sports car. Visually quite basic compared to later TVR offerings, the S2 is a little gem. An old-school sports car. One that will always make a driver feel uniquely special.
A 2.9-liter V6 borrowed from Ford makes 170 hp and 180 lb-ft of torque. Stamp on the loud pedal and the TVR S2 will jump to 60 mph in 6.6 seconds. The heavy clutch and steering will come as a surprise to many. But settle in and acclimatize, as the TVR S2 wins its driver over.
Related: 10 Craziest TVRs Ever Made
5/10

The Jaguar XK8
It may not be as sharp as a classic Porsche 911 or as reliable as a nineties BMW 8 Series, but the Jaguar XK8 has its charms. From the bullet-like looks to the smooth V8 under the hood, it's the best of British in a package that shouldn't destroy the finances.
Opting for the early 4.0-liter V8 gets a gearhead 290 hp. Gearheads seeking more power best look at a supercharged version. That car makes 380 hp and rockets to 60 mph in 5.2 seconds. Still an event to drive, the XK8 is everything a Jaguar should be, with loads of kudos thrown in for free.
4/10

The Reliant Scimitar GTE
The Reliant Scimitar can surprise many a gearhead, blending performance and sweet adept handling. Original cars got a 2.6-liter Ford straight six with 118 hp and 140 lb/ft of torque, while a 2.5-liter V6 with just 103 hp was also an option.
The later 3.0-liter engined car is the one to go for. It gained several revisions, including that more potent power plant. Making 135 hp, it allowed the GTE to hit 60 mph in 9.1 seconds. That is impressive performance for the day. The Reliant Scimitar GTE remains a compelling car.
3/10

The Alfa Romeo GTV V6
Often regaled as the baby Ferrari, the Alfa Romeo GTV V6 is an overlooked Italian superstar. A little dated, the shape has held up well. Its classic wedge design still cuts a dashing look. Decent examples are easy to find, with the earliest cars being excellent value for money.
Loads of classy Italian chic plus a fantastic engine – that's what the Alfa Romeo GTV is all about. From the Momo leather interior to the 190 hp 3.0-liter 12-valve Busso V6. Later V6 cars got more power and were faster, yet all were sharp tools for dissecting a favorite road.
Related: 10 Things Only Real Gearheads Know About Alfa Romeo
2/10

The Lancia Beta Coupe VX
Leave it to Lancia to dream up something bizarre. And that's what they did with the Beta Coupe VX. It's a striking 2+2 compact sports coupe with a supercharged engine. Being a dual-carburetor-fed 2.0-liter unit, it made 133 hp and would get to 60 mph in a spirited 8.9 seconds.
As with many an aged Lancia, the majority of cars had been lost to rust, but there are still a high number of decent examples out there. Its keen handling is matched by the zippy engine. It may not be as stylish as some of the cars here, but it's one of the more interesting.
1/10

The Aston Martin DB7
The DB7 got plenty of flack for sharing bits with the Jaguar XK8. But at its heart, it is still an Aston Martin, and that really should be enough. Entry-level cars got a supercharged 3.2-liter straight-six with 335 hp. Good enough to catapult the prestigious Brit to 60 mph in 5.7 seconds.
Progress can be made quickly and comfortably. A fat spread of power is available throughout the rev range. A DB7 might not be the sharpest sports car on the market, but it's one of the most socially impressive. Turn up in a DB7 and eyes will be drawn over its ageless beauty.