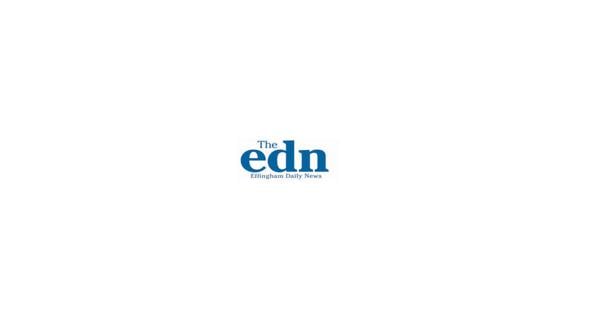 Car shopping trends and tips for 2023 | News
Shopping for a new or used car over the last few years has become a frustrating and expensive undertaking. Car shoppers have had to deal with vehicle shortages, high prices, dwindling incentives and rising interest rates. Will 2023 bring any relief? Yes and no.
"Many buyers exited the market due to inventory issues or pricing that was not what they were expecting," said Ivan Drury, Edmunds' senior manager of insights. "While some of those issues will subside for 2023, current buyers will face a new set of challenges. The cost of financing continues to climb, which can offset some of the discounts from the manufacturer's suggested retail price."
The experts at Edmunds have gathered five important issues you need to know about the current car-buying climate, plus tips on how to make the best of them.
INTEREST RATES ARE HIGH AND STILL RISING
According to Edmunds data, the average annual percentage rate, or APR, on new financed vehicles climbed to 6.5% in the fourth quarter of 2022, up from 4.1% in Q4 2021. For used cars, the average APR climbed to 10% in the same timeframe, up from 7.4% in 2021. Experts are predicting that the Federal Reserve might have a couple more rate hikes in store for this year, so this situation isn't likely to improve in the coming months.
Tip: Get preapproved for an auto loan with your local bank or credit union. A preapproval allows you to compare rates offered by a dealership. Lower APRs can be found through the automaker's finance arms, though the loan may have a shorter term than expected. And while it might be tempting to take a longer loan term to drop the monthly payment, keep in mind that you'll be paying more for the car over time due to the added interest charges.
INVENTORY IS IMPROVING BUT STILL BELOW NORMAL
While you're likely to find more cars on the dealer lots this year, the inventory may not be as high as it once was. Some automakers are faring better than others, depending on their supply chain and tolerance for excess inventory.
Tip: While the selection on the lot might be better, you should still be prepared to act quickly if you spot a vehicle you like. Those who need a new car in a shorter time frame will need to be flexible on the brand, model colors and trim levels to maximize their options.
PRICES ARE FALLING, BUT DON'T EXPECT DEEP DISCOUNTS
For most of 2022, the average transaction price of a new vehicle was $600-$700 over MSRP. Compare that to December of the same year, when the average transaction price dropped to about $293 below MSRP. "While I don't expect pre-COVID type of discounts this year, we're definitely seeing movement in favor of the customer," said Drury.
Tip: Given the volatility of pricing, it is critical to know the market value of the vehicle to avoid overpaying. Get multiple price quotes for the vehicle you want and check what others are paying on sites such as Edmunds.
YOU'LL NEED TO PUT MORE MONEY DOWN
The higher prices of new and used vehicles today have forced shoppers to put more money down to get a reasonable monthly payment. In the fourth quarter of 2022, the average down payment climbed to a record high of $6,780 for new vehicles and $3,921 for used, according to Edmunds.
Tip: The old "20 percent down" rule is getting harder to abide by for most people. If you're making a down payment of less than 20%, consider getting gap insurance or new car replacement insurance from the dealership or an auto insurance company. In the event of an accident, this policy will cover the difference between the vehicle's value and what you might owe on a loan.
TRADE-INS WILL BE LESS VALUABLE
The sky-high trade-in values of the past year or so are coming back down to earth as more inventory becomes available. While this is good news for used-car shoppers, those who are counting on their current vehicle to serve as a trade-in might be disappointed.
Tip: If your vehicle has lost value from the last time you checked it, you may have to make a larger down payment on your next purchase to get your monthly payments to fit your budget. Keep in mind that if you owe more money on a loan than the car is worth, it's best to hold off on a purchase. Don't risk rolling that amount into the next loan and repeating the same situation.
This story was provided to The Associated Press by the automotive website Edmunds. Ronald Montoya is a contributor at Edmunds.