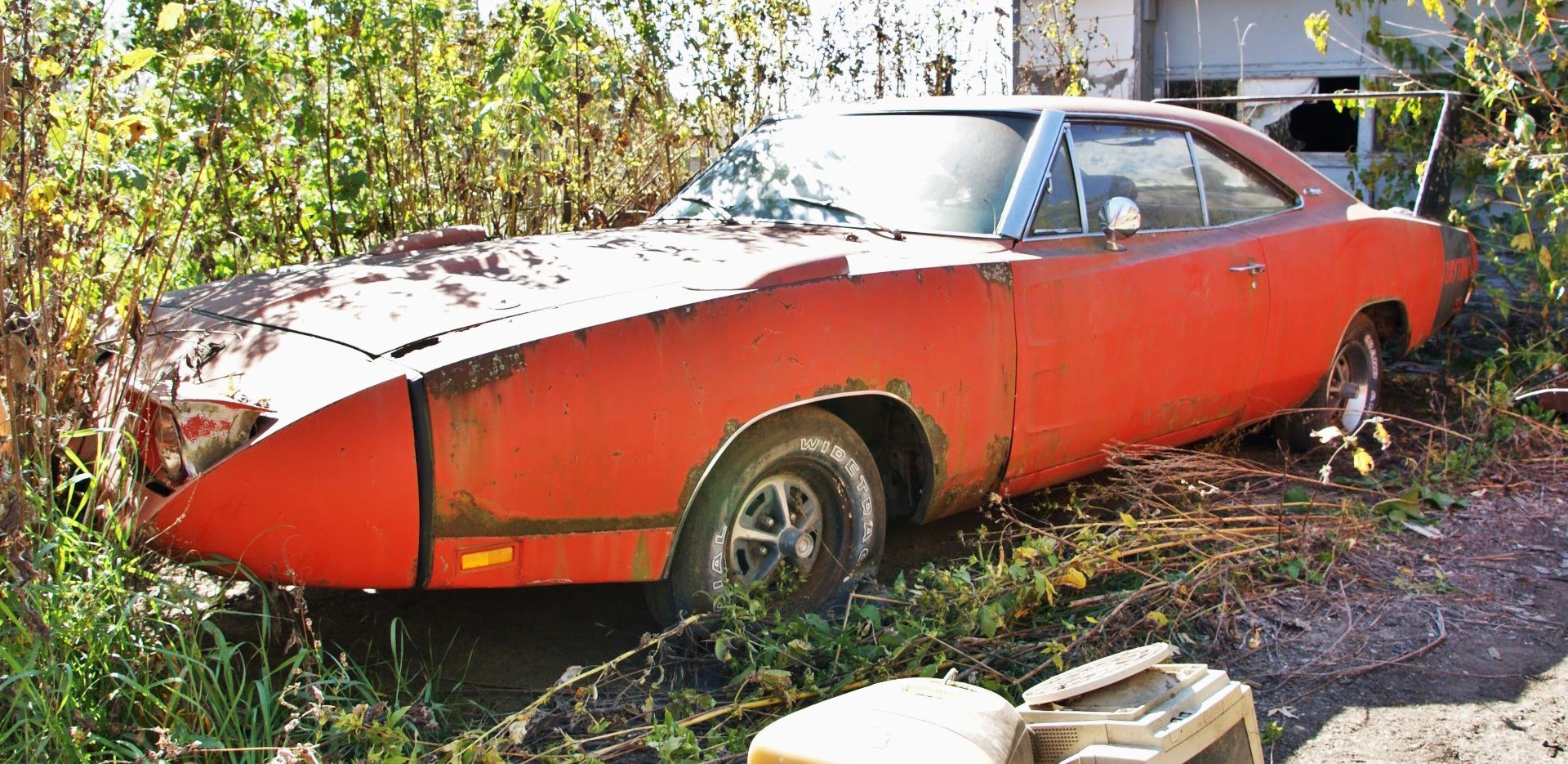 10 Old Cars That Are Cheap To Restore (And 10 That Cost Too Much Money)
The idea of restoring an old car passes through the minds of gearheads at least once in their lifetime. Whether it be a classic car they always wanted to own or their very first car, they have a nostalgic connection with the vehicle that makes them want to update it, and everyone's reason behind wanting to do so is a personal one. Like people, cars age. They're susceptible to wasting away due to the elements and human neglect over time. Sadly, many exceptional cars go the way of this path, becoming forgotten relics. That is, until they're unearthed again.
Updated January 2022: If you're looking for an old classic to restore, it's important to know that not all cars are created equal. Whereas some have plenty of cheap parts readily available, it can be a nightmare to source parts for other models – sometimes even the same model, just a different year and trim level.
Once someone comes across a classic car—if they even recognize whether it's a piece of junk or a diamond in the rough—they have several choices before them. The choice often taken is to ignore the car. They leave it as is, unsure of whether it's a great find or not. Otherwise, some investigate further, manage to haul off with what's left of it, and store it away without taking further action. From there, they can continue to store it in their personal space or try to sell it as is.
There are those, however, who are willing to go the extra mile. Using whatever money and time they're willing to give, they decide to restore the car to whatever former glory it once had. When it comes to restorations, however, not all cars are equal. Although there are plenty of classic cars that won't set owners back monetarily, others may end up taking away their life savings.
20

Affordable: Ford Mustangs
Ford Mustangs have been around for a long time and, for good reason, have a long-standing fan base. That makes it easy to get up to speed on these classic muscle cars and what it takes to restore one. Few Mustangs have as much reverence as the '64-'68 Mustangs, though it may be hard for some to tell the difference between these and other model years (since Ford made small changes over time). The good news is there's an abundance of parts available even today, Wilson Auto Repair reports. There are lots of places to go that are still making the parts today.
19

Expensive: 1971 Mustang Boss 351
There are a lot of notable traits car enthusiasts will recognize from the 1971 Mustang Boss 351. Most notable is the black-matte hood with a chin spoiler on top. They also have notable stripes that stretch along the side.
From the visuals alone, it's easy to see why this car is so beloved, though the fact that there exists only 1,806 makes this an extraordinary car, as Cool Rides Online reports.
Any car that's hard to get a hold of is going to cost a lot of money. If owners did manage to get a hold of one, they'd be better off going the resto-mod route instead of turning back the clock to make it as new as it was back in '71.
Related: The Real Story Behind The Ford Mustang BOSS 302, 351, And 429
18

Affordable: Plymouth Barracudas
The Plymouth Barracuda is a highly sought-after model. The '70 to '71 models can easily go for a couple hundred thousand dollars, without question. For those who aren't willing to let their dreams of owning one go yet, there's good news. The later '72 to '74 models, as Hemmings reports, are much more affordable. Depending on the year and condition, those can range from $10K-$30K with many already restored at that price. Otherwise, they can go for much cheaper as long as there's a willingness to fix it up. The parts are available and not as elusive as those of other classic cars either.
17

Expensive: 1970 Plymouth Superbird
Some of the most popular automobiles are muscle cars from the '70s. That means they're popular and highly sought after, which makes attaining them less than easy. One of these coveted muscle cars to come out of this era is the Plymouth Superbird. As Cool Rides Online notes, one of the best aspects this car had to offer was that it could go beyond 200 mph. What makes it costly to restore is the fact that it's rare today. It wouldn't be unheard of for a car like this to set back owners half a million just to get it looking brand new again.
16

Affordable: Dodge Chargers
As always, with restorations, the amount of time and money going into it depends greatly on what sort of initial condition the car is in. The same logic applies to a Dodge Charger, which Wilson Auto Repair reports has plenty of parts available even today. For those dreaming of restoring their very own charger, there's a book called Project Charger: The Step-by-Step Restoration of a Popular Vintage Car. In the book, the owner claims to have spent 1,050 hours total restoring the Charger to its former glory. The duration of time needed always depends on one's expertise and whether they have help along the way as well.
Related: Why This 1969 Dodge Charger Restomod Fully Deserves Its 'Beast' Nickname
15

Expensive: 1969 Shelby GT-500
The 1969 Shelby GT-500 is a looker. For those lucky enough to come across one, the chances of it needing a restoration are strong. Assessing the car's condition can determine what amount of work is necessary to make it a shadow of its former self.
As Guitar Broker notes, one GT-500 that started with 15K miles at the time a restorer got hands on it, ended up needing a full makeover.
In the end, after completely disassembling every screw and machine before repurposing the car again, the total came out to over $150,000. Now, the owners have a lot to be proud of but at no meager price.
14

Affordable: Chevrolet Novas
For those who aren't dead set on what kind of car they want to restore yet, consider the Chevy Nova. As Wilson Auto Repair notes, it's a great place to start for those looking into getting car restorations. What makes it a good starting point is how low maintenance they are. Plus, it's a really cool car, especially between model years '63 and '74. Though Wilson Auto Repair recommends steering clear of the four-door, as there's less interest in those, and, therefore, less potential buyers and support. For those who don't mind going with a common restoration, the Chevy Nova is up in their alley.
13

Expensive: 1971 Chevrolet Corvette LS6
Some cars aren't appreciated in their time since there isn't perspective to reveal what impact time will have. That goes for the 1971 Corvette LS6, of which there were only 188 made, as Super Chevy notes. These can do an astounding 425 hp, which explains why they may not be in the best shape. While it's enough to discourage restorations with how few there are even in existence, the fact that they may not be in the best of shape makes it that much harder. Who can't imagine—or blame, for that matter—a teen driving one of these into the ground back in the day? The end result leaves a car that's seen better days and requires a lot of finance to get it back in shape again.
12

Affordable: Chevrolet Camaros
Fortunately, some of the best cars to restore just happen to be popular ones as well. Those who aren't fans of Mustangs can consider going with one of its rivals, the Chevy Camaro.
According to Wilson Auto Repair, not only does the Camaro have a plethora of parts still available for this car, but the actual restoration process is somewhat straightforward.
It's easy to pick what kind of car someone wants to restore, but the practical side of actually performing the repairs doesn't always cross one's mind. The good news is the Camaro strikes that perfect balance of being a smooth restoration and a rewarding car to own.
Related: Here's Why We Love The '67-'69 Camaro
11

Expensive: 1955 Mercedes-Benz 300 SL Coupé 'Gullwing'
There are a few factors that can make a restoration difficult. The age of the car, along with how many owners it's had, is an important factor. Older cars like the 1955 Mercedes-Benz 300 SL Coupé 'Gullwing' aren't getting any younger and, therefore, become increasingly harder to restore. It always depends on what kind of condition a car is in when factoring in the time and money. To give a sense of how long it can take, the official Mercedes-Benz website details the ten-month long journey it took to restore a 300 SL back to its former glory. It's important to note that it took ten months with a team of mechanics involved. There are also only 29 of these cars ever made.
10

Affordable: Ford Torinos
This is a restoration Clint Eastwood would be proud of. While Mustangs still take our pick for classic Fords we want to restore, the Torino is a worthy runner-up. As Cheat Sheet notes, a model like the Cobra version can do up to 375 hp, which is a reminder that Torinos are no pushover. These machines can roar. A restoration is just one step closer to making a car like this that much more attainable. If power means less, though, it's hard to go wrong with standard models like the two-door hardtop or SportsRoof editions, which haven't been unheard of running below $10K.
9

Expensive: 1964 Porsche 911
Jerry Seinfeld never hesitates to show his affection for the Porsche 911. It's not a love, however, that's exclusive to the comedian.
As The Coolist reports, Seinfeld even paid four hundred grand for a 1964 Porsche 911 once.
That gives just a little insight into what it costs to restore a beloved car like this. Here's more: lining the roof are special holes in square shapes that require a hard-to-find tool, as Road and Track notes. Unless owners have this tool, it's going to be hard to restore the car while keeping as much of it intact as possible.
8

Affordable: Packards
Here's a car from the '50s that won't break the bank for a full restoration. Pretty much any kind of Packard car—the Caribbean notwithstanding, notes Hemmings—is going to be monetarily feasible within reason. The Packard models from these years catch eyes and would stand out from the crowd if driven these days. Although parts aren't as easier as they would be for a Mustang or Camaro, Packard has a big following, which translates into a solid support base. There should be enough resources out there to help track down whatever tools or parts are missing to make this restoration a reality.
7

Expensive: 12/24 Lagonda
Every car enthusiast has his or her allegiance to a particular automaker, and Lagonda isn't without its diehard acolytes. Lagonda is a unique carmaker that intermittently goes dark, only to come out of the shadows again with another luxury car. One of the brand's first cars comes in the form of the 12/24. According to Lagonda Club, these cars rolled out between 1924 and 1925, which makes time a major factor for any dreamt-up restorations. It's imagined that what kind of condition these are liable to be stumbled upon in would require major capital to get them looking like they did in the Jazz Age.
6

Affordable: Pontiac GTOs
There was a time where Pontiac made a classic muscle car that grabbed enthusiasts' attention and hasn't let go since. The powerful car in question is the Pontiac GTO.
According to Hemmings, those who really aspire to own a GTO in their collection can look at affordable models between '71 and '72.
As long as they don't mind missing out on the power of earlier model years, then they'll at least meet their needs of owning one. Unlike other more affordable restorations on this list, however, the GTO is still very popular and highly sought after, as Hemmings notes.
5

Expensive: 1970 Chevrolet Camaro Z28 LT1
The 1970 Chevrolet Camaro Z28 LT1 is a muscle car with everything going for it. As Old Car Memories reports, not only did the 1970 model improve on the 290 hp of the 1967-69 versions to manage "1 horsepower per cubic inch" of its 454 cubic inch motor, but it even improved on the driving experience. Beyond its performance, the 1970 Camaro Z28 could also handle well. As Cool Rides Online notes, due to both its rarity and increasing popularity over the years, it could set owners back tens of thousands just to get this looking close to its original form.
4

Affordable: Oldsmobile Cutlasses
Oldsmobile has a long and rich history when it comes to muscle cars. Many attribute Oldsmobile with making the very first one in fact. They would go on to make the memorable Oldsmobile Cutlass, a worthy addition to enthusiasts' muscle car hall of fame. Cheat Sheet reports that there's no shortage of these models in existence, which makes getting a hold of one a lot easier than others on the list. It's easily one of the more straightforward restorations someone could embark on. Not only would it be an easy, low-maintenance project, but one would also end with a classic car in one's collection.
3

Expensive: 1978 Trans Am
How much a car sells at auction doesn't always lend insight into its value, especially when factoring all that's put into it during a restoration. As Cool Rides Online reports, the 1978 Trans Am is an example of this, having sold for much less than the cost to restore one. That's why it depends on which dream car enthusiasts have their eyes set on to determine whether it's better to buy or restore one. A complex matter when it comes to 1978 Trans Am restorations can be the floor plans; Street Tech Mag notes they, along with quarter panels and fender wheel wells, are prone to long-term damage. The tools aren't so much the problem, but rather, it's doing the job accurately.
2

Affordable: Pontiac Firebirds
Some might raise an eyebrow seeing a Firebird on this list. What they may be thinking of is the GM F platform or the F-body editions.
Some of the second-generation Firebirds, as Hemmings reports, are popular and coveted due to this frame.
What Hemmings recommends instead are the Formula and Trans Am models, which are more affordable than the F-bodies. What'll sound like music to the ears is that a Firebird is also a good investment. While most of the cars on this list would sell well, the Firebird is a car that's only gaining popularity as the years go on.
1

Expensive: 1976 Aston Martin Lagonda
Plenty of factors go into restoring a car. One of them is the degree of difficulty facing a worker or a mechanic, based simply on the car's design. Such is the challenge involved with restoring an Aston Martin Lagonda, which Jalopnik puts on their list of the "Hardest Cars To Work On." Part of what makes the Aston Martin Lagonda such a chore to work on is the complicated electronics from the era it came from. With the original makers believed to be the best ones working on the cars today, it's going to cost a pretty penny for services. Perhaps the resto-mod route is more practical for this classic car.
Sources: Cool Rides Online, Super Chevy, Old Car Memories, Hemmings, Cheat Sheet
Dodge Challenger Hellcat Undergoes Remarkable Restoration 9 Months After Nearly Getting Completely Burnt
A challenge of a Challenger.
Read Next
About The Author