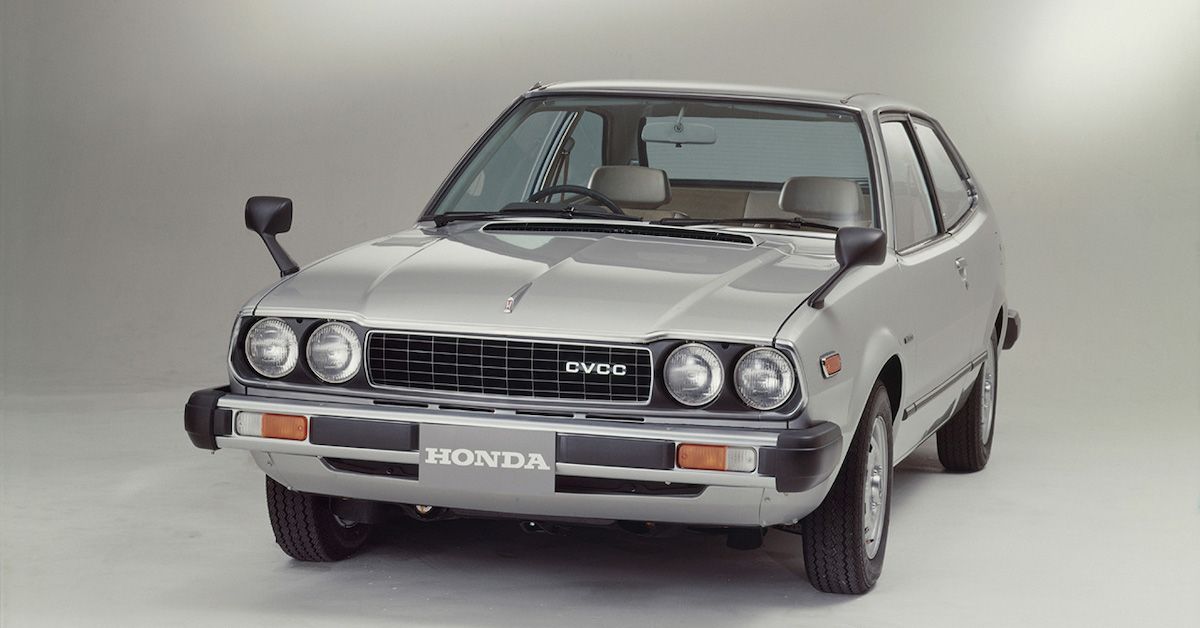 10 Classic Japanese Cars Most Collectors Steer Clear Of
There are a lot of iconic classic JDMs out there that collectors adore. Enthusiasts worldwide celebrate the best classic Japanese cars from the '80s and '90s. Japan built a good reputation by producing some of the most reliable and indestructible cars that are always practical and affordable. The increased demand for Japanese cars is also the reason for increased prices in classics such as the Nissan Skyline, Honda NSX, and the Toyota Supra.
However, there are also a few forgettable models that most collectors would rather avoid. These unremarkable cars are often overhyped, unreliable, and lack performance. Here are ten classic Japanese cars that most collectors steer clear of.
Related: Here's How Much A Series 1 Mazda Cosmo Is Worth Today
10/10

Datsun F10
The Datsun F10, also known as the Nissan Cherry, was Nissan's first-ever FWD car in the US. Sales were dismal, which led to its discontinuation shortly afterward. Part of the reasons it flopped is that no one wanted to go near the ugly car.
Collectors and the public find the Datsun F10 odd-looking without any redeeming qualities. We're glad that rust took so many of these hideous-looking cars away.
9/10

Mazda Rotary Pickup
The Mazda Rotary Pickup was a unique offering that might sound like a fantastic concept, but in practice, it brings no good to the table. While rotary engines are interesting creations, these engines proved to be too problematic for use as mainstream powerplants.
The rotary engine had a chronic fuel-guzzling tendency and couldn't make decent power in the low rev ranges. The truck is also highly unreliable and will cost you an arm and a leg to maintain. Many collectors know better than to get these problematic classic trucks.
8/10

Datsun 120Y Pickup
The Datsun 120Y debuted in 1971 and became popular as the Nissan Sunny. It used a similar chassis to the Datsun B110 passenger car and had the same wheelbase as a Datsun 1200 sedan. Luckily, North America didn't get this pickup due to Chicken Tax.
Although it is now possible to import these vintage trucks into the U.S., it is better to stay away from the 120Y owing to rust problems and aging parts. Dealing with rust on these vehicles is a major headache, and you'd be better off choosing from many great classic American trucks instead.
7/10

First-Generation Honda Accord
Honda introduced the 1976 Accord as the first generation of a compact car series, though subsequent generations would later grow to fit the mid-size classification. These cars didn't have strong engines and made 75 hp at best.
Related: Forgotten Gem: Everything You Need To Know About The Honda Accord Type R
But, to be fair to them, they were lightweight, with the heaviest weighing 2,083 lbs. Japanese emissions regulations at the time choked this car. Therefore, it used CVCC technology to get good fuel economy.
6/10

Mazda Cosmo Series I
Mazda's first foray into the world of rotary-powered cars was the Cosmo Series I, introduced in 1967. The Cosmo was a stylish grand tourer with a design heritage that was more Italian than Japanese.
Unfortunately, it lacked the performance to match its looks and was quickly overshadowed by the far more successful RX-7. As a result, Cosmos are now largely forgotten by collectors.
5/10

Subaru 360
The Subaru 360 was the company's first-ever car in 1958. This tiny car weighed only 900 lbs and had a fiberglass roof panel to comply with Japanese Kei car rules. The population loved these cars because they could get on the road easily.
The car is sluggish and will eventually get from 0 to 60 mph in 37 seconds. While it wasn't a sports car, the company later evolved to make some of the best Japanese sports cars; therefore, it remains an important piece of Japanese car history.
4/10

Toyota Celica Supra
Toyota introduced the Celica Supra in 1978 and offered it for export with a 2.6-liter SOHC inline-six engine that generated 110 hp. Although it was less powerful than the JDM version, it still drove and handled well, thanks to its decent suspension.
Related: 10 Reasons Why The Toyota Celica Supra Was Awesome
While the car might sound like a good idea, it was never an original concept, and it seemed to be a cheap knockoff of the muscle cars of the time, such as the Camaro. It came short in most areas compared to its competition.
3/10

Honda Z600
Honda made this little car to be their Kei car in 1970. Many enjoyed the first generation of the Z600 through its first four years. These Kei cars were good, agile enough, and fun for tiny roads.
Related: This is What You Need To Know About Kei Cars
While it was a good car then, these cars are now undesirable for collectors because they are too small and parts are scarce, making them difficult to live with. Nonetheless, Kei cars such as the Daihatsu Copen and the Suzuki Cappuccino are much more famous and desirable.
2/10

Datsun 280ZX
The Datsun 280 ZX, also called the Nissan S130, was the second iteration of the Z car, replacing the desirable 240Z. Some people might forgive it, for it was a bit bigger and made more power than the previous 240Z thanks to its 2.8-liter engine.
With its luxury appeal and wider stature, this would have been the perfect classic grand tourer, but it can't get out of the shadow of its mighty predecessor. More collectors would rather have the original Z car and disregard the 280 ZX, but that's why these classic cars may increase in value in the coming years.
1/10

Subaru XT
Subaru made the XT (different from the modern-day XT as used by Subaru) in 1985 and sold it as the Alcyone in Japan as either FWD or 4WD variants. These features looked like they would make the XT superior to the competition and sparked great interest among gearheads.
Despite a good level of performance thanks to the turbocharged engine, the XT is not a cool classic sports car that many covet. Many don't appreciate the bland styling, and owning one can be a nightmare due to the complexity of working on it and the hardship of finding parts.
Source: Bring a Trailer