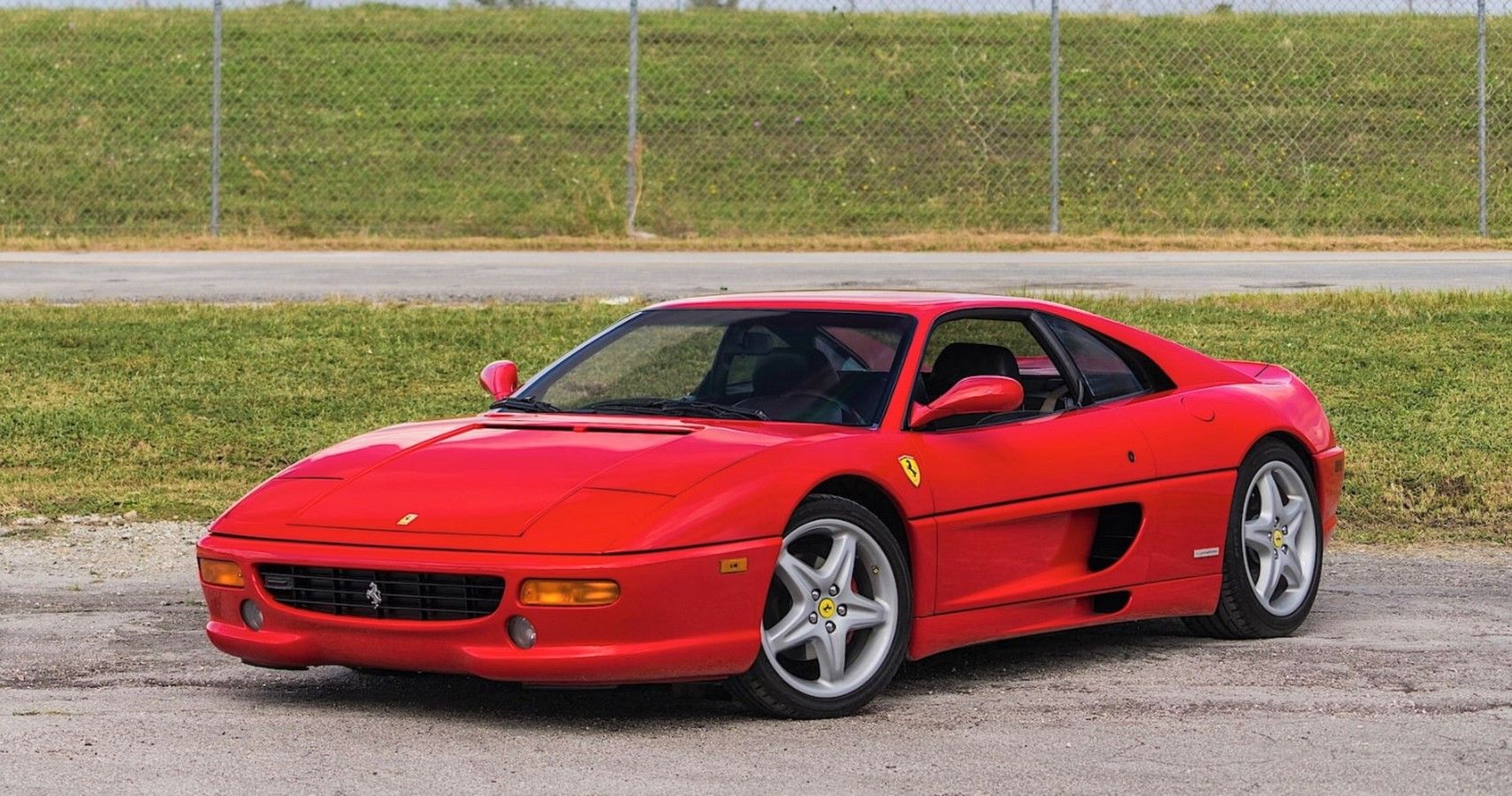 10 Classic Cars That Belong In A Junkyard
Car technology is advancing at scary speeds. Just take a look at models like the Mercedes-Benz AMG EQS and any Tesla and see how different they look or feel compared to cars built just two decades ago. While technological advancements in the auto industry are making the overall car ownership experience better for humanity, many gearheads believe that it's taking the joy out of the driving experience. Thankfully, there are many classic cars gearheads can buy in the used car market and experience driving without interference from modern tech and aids.
RELATED: These Are The 10 Most Reliable Classic Sports Cars Money Can BuyHowever, there's one downside when shopping for classic cars – reliability, or lack thereof. After decades of depreciation, some classic cars can be a nightmare to maintain even for seasoned mechanics. Let's explore some horribly unreliable classic cars that gearheads should avoid at all costs, from expensive European sports cars to American hatchbacks.
10
Ferrari F355 – Maintenance Costs
The '90s were horrible for Ferrari. The Honda NSX's debut left Ferrari embarrassed as the NSX was just as good-looking, well-engineered, and fast as Ferrari's sports cars despite costing a lot less.
Another area where the NSX obliterated Ferraris of the '90s was in reliability, which is easy to see when you look at the F355. Despite its good looks, the F355 can be costly to maintain, as we've shown in previous articles, and some maintenance operations require the mechanics to remove the engine from the body. It's no surprise that the F355 is among the cheapest Ferraris in the world.
9
Lotus Esprit – Gearbox Issues
In the mid-70s, Lotus wanted to build a new mid-engined sports car that could help it compete against the Italians. As such, Lotus hired renowned Italian car designer Giorgetto Giugiaro and asked him to come up with a design inspired by the Maserati Boomerang concept he had created a few years earlier.
Giugiaro didn't disappoint, as he created one of the best-looking British sports cars ever. The Esprit's 'folded paper' design made it look like an Italian sports car, and gearheads loved it. The only problem with the Esprit was that it was quite expensive to maintain, especially the turbocharged version. Gearbox issues, overheating, and timing belt issues are some common issues Esprit owners can expect.
8
Pontiac Fiero – Build Quality
The '80s decade started well for Pontiac, as the marque built what initially looked like a winner – the Fiero. The Fiero had a lot going for it, with a sleek wedge-shaped design featuring innovative hidden headlights, advanced technologies like headrest-integrated speakers, and a mid-engined layout.
Sadly, GM messed up the Fiero's development process by using leftover parts to build it, resulting in various build quality and reliability issues. Things got even worse for the Fiero after it gained a reputation for dangerous engine fires. It doesn't surprise us that Hagerty values the Fiero at under $10,000.
7
Aston Martin Lagonda – Technology Issues
Like most other automakers in the '70s, Aston Martin was going through financial problems and needed a new cash cow. As such, the British marque decided to build its first-ever luxury sedan – the Lagonda.
When the Lagonda debuted in 1976, every gearhead was in awe, mainly because of its extreme wedge-shaped design. A premium leather interior, mighty V8 engine, and computer-driven technologies further justified its insane price tag. However, the Lagonda's technologies soon became its biggest issue, as they'd break down frequently.
6
Maserati Biturbo – Drivetrain Issues
Of all the wonderful cars Maserati has ever built, few are as important as the Biturbo was. The Biturbo holds a special place in the entire automotive industry, as it was the first twin-turbocharged vehicle ever.
RELATED: 8 Reasons Why The Maserati Biturbo Was Cool (2 Reasons Why We'd Never Buy One)Sadly, the Biturbo's best feature also became its Achilles' heel. Since the technology was still new and untested on the roads, the Biturbo's twin-turbocharged drivetrain had many issues.
5
Porsche 924 Turbo – Turbo Lag Problems
In the mid-70s, Porsche needed a new entry-level sports car to replace the 914, resulting in the 924. The 924 was an important model as it was Porsche's first-ever production car to have a front-engine, rear-wheel-drive layout, and water-cooling. The 924 was also Porsche's first model with a fully automatic transmission.
The 924 looked like a winner, but since it used a small Volkswagen four-cylinder engine, many complained it was too slow. This is why Porsche built the 924 Turbo. While the 924 Turbo did have more power and speed, it was unreliable and suffered from turbo lag issues, as turbochargers were still new at the time.
4
1990-1999 BMW 850i – Problematic Computer-Controlled Engine
The first-generation BMW 8 Series took the world by storm when it debuted in the early '90s. It had a sleek aerodynamic design created using computers unlike most other cars of the day, advanced technologies, and a variety of powerful engine choices, including a monstrous V12.
While the E31 8 Series was a superb car to have in the '90s, you should probably avoid it today. A 30-year-old computer-controlled BMW engine will undoubtedly give you headaches.
3
Mazda RX-7 FC – Wankel Rotary Engines
The RX-7 is Mazda's pride and joy. When the RX-7 first debuted in 1978, it received widespread praise thanks to its European-rivaling wedge-shaped design and, most notably, its use of the Wankel rotary engine.
RELATED: 10 Reasons Why JDM Fans Will Love Our Digital Mazda RX-7 FC RestomodMazda's plan was to make the RX-7 so good that more manufacturers would consider using rotary engines, but it failed. Any RX-7 will give you problems if you drive it regularly, and when it inevitably breaks down, it'll be hard to find parts and specialist mechanics who know their way around such engines.
2
Ford Pinto – Poor Fuel Tank Design Caused Multiple Fires
As one of the oldest automakers, Ford has built a few bad models over the years. However, of all the horrible cars Ford has ever built, one stands out, the Pinto. The Pinto was a disastrous car that almost killed Ford – it's definitely one of the worst cars ever.
The Pinto is a hatchback Ford introduced in 1971 to boost sales. The Pinto was a huge commercial success for Ford, selling over 3 million units. However, there was one huge problem with the Pinto. A poor fuel tank design caused multiple catastrophic fires, leading to massive recalls and over 100 lawsuits.
1
Alfa Romeo GTV6 – Wiring And Reliability Issues
The Alfa Romeo GTV6 is a fastback coupe that Alfa Romeo built in the '80s to spice up its lineup and boost sales. The GTV6 used the same Alfetta GT's platform but had a new design that looked cooler thanks to new one-piece headlights, new C-pillar vents, and gray plastic bumpers.
Alfa Romeo also gave the GTV6 a power upgrade after replacing the Alfetta's four-pot with a V6, giving it much better performance. Unfortunately, Alfa Romeo was going through financial difficulties in the '80s and took many shortcuts during the development of its models, which is why the GTV6 had wiring issues and other reliability problems.