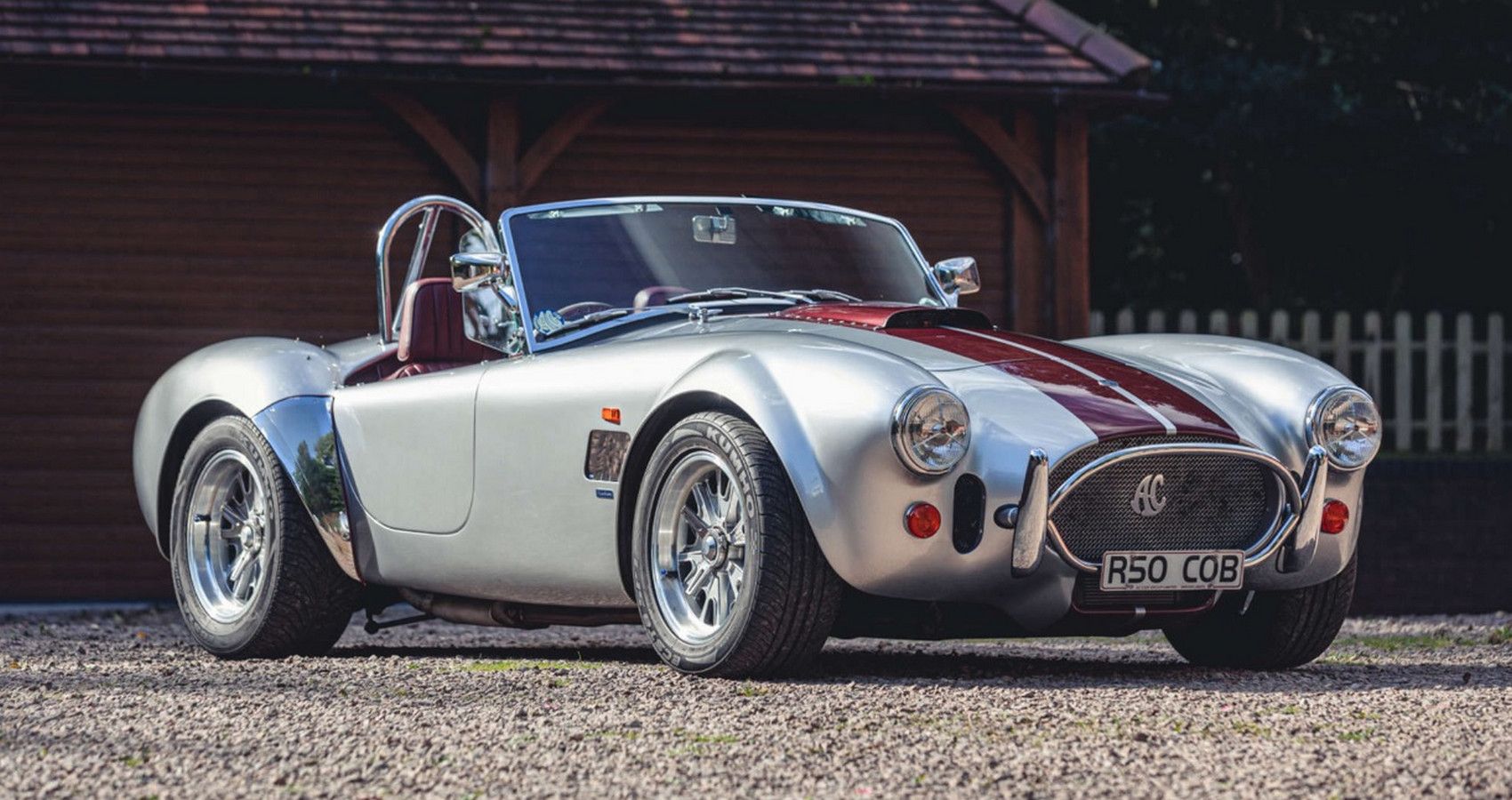 We'd Happily Remortgage The House To Buy These 9 Awesome European Classic Cars
Dream car or family home? It's a tough question, classic cars in recent years have been on the increase, European exotics in particular fetching the highest asking prices.
Multi-million dollar estates aside, the chances of bagging a classic that in future years will be worth tens of millions are slim. Aim a little lower, and a second mortgage suddenly opens the doors for a wealth of gorgeous machinery that mentally at least will make any gearhead appear richer, and more interesting. Jaguar's E-type on show instantly captures the attention of neighbors and passers-by, as does an early Porsche 911 that in the right spec is worth more than its modern equivalent. In the olden days of car advertising, low-slung sports cars used every trick in the book to shift more cars.
Classics, are a different kettle of fish, attracting more mature buyers, cash or asset rich (possibly) gearheads with lofty ideas of recapturing their youth. Without question, every gearhead should own a classic car at some point, leaving the prickly issue of persuading the better half that it will only ever increase in value.
9

1953 Jaguar C-Type
The best looking Jaguar or sports car ever for that matter usually solicits E-Type as the answer for most gearheads. We think the rarer race honed C-type might just come out on top. Produced between 1951-53, C-types interned for competition use were heavily modified XK-120s dressed in a more aerodynamic body.
Jaguar's all-alloy 3.4-liter straight six on the receiving end of some tweaks and adjustment pumped out 205 hp, a jump of 40+ horses pushing the C-type to 144 mph, and securing two outright Le Mans Victories in 1951 & 1953. Rarity and pedigree is going to put this one way out of reach of most gearheads, valued in the tens of millions, it requires a mortgage on your house, wife, kids, and pets too.
RELATED: This Is How Much A Jaguar XK120 Is Worth Today
8

1971 Alfa Romeo Montreal
Crashing back to earth from the highs of the multi-million dollar family- and home-threatening C-Type, Alfa Romeo's frequently overlooked Montreal is a steal at $60-70,000. An early '70s wedge in the footsteps of every other European sports car, Alfa turned to Bertone for their 2+2 coupe, the rear seats in reality more for additional storage than human occupancy.
Standing out from the crowds, the Montreal is easily recognizable by the inclusion of various slat-like grilles on both the flanks and headlights. Supercar looks and a front-mounted competition sourced 2.8-liter V6 rated at 197 hp hurt new car sales, considerably more expensive than its chief rivals Jaguar's E-type, and Porsche 911.
7

1997 AC Cobra Superblower
As classics go, this 1997 AC Cobra Superblower is a modern continuation of the legendary Cobra name. Built in low numbers, UK based AC Group rolled out just 22 examples between 1997-2001, each faithfully following the Mk. IVs updated chassis and suspension setup, making this a useable classic.
Hand built, aluminum bodywork hides a supercharged Ford 5-liter V8 producing 326 hp with drive going to the rear axle via a 5-speed manual Borg Warner box, gearheads can expect a sub-five-second sprint to 60 mph topping out at 155 mph. Surprisingly, gearheads won't have to raid the bank too heavily, in 2021 this example sold for a reasonable $165,000 + auction fees.
6

1939 Frazer-Nash BMW Cabriolet
Pre-war classics are highly sought after among collectors, nudging prices to second home levels, picking up a drop-top Frazer-Nash badged BMW like this 1939 cabriolet costing $181,000.
Hand assembled by BMW, leaving the factory under license already sporting Frazer-Nash badging, this wind-in-your hair cabriolet is an early example of badge engineering at its finest. Without question, gorgeous from every angle, the Frazer-Nash is sure to be a crowd stopper everywhere you go. Under the 30s sculpted hood, BMW offered a choice of two engines, a standard 2-liter six-cylinder lump or an upgraded 328 unit pushing out 80 hp.
5

1972 Ferrari Dino 246 GT
Easily a contender for the prettiest Ferrari of all time, the slightly skewed "cheaper" Dino 246 GT coming full circle from its original intention of bringing prancing horse ownership to less wealthy customers. In all, 3,569 Dino 246 GTs were produced, common by Ferrari standards, but highly sought after, with current values for matching numbers cars starting at $350,000.
RELATED: Here's What Everyone Forgot About The Ferrari Dino
Smaller Ferrari's are always the better drivers cars, the Dino powered by a 2.4-liter V6 delivering up 195 hp in a featherweight race car inspired aluminum body weighing in at a fraction over 2,800 lbs. Nail the gas in one of these and enjoy the naturally aspirated engine's Italian baritone barp-barp exhaust note between shifts, who needs a V8?
4

1959 Mercedes-Benz 300SL Roadster
Future star attraction at Mecum auctions, a rare 1959 Mercedes-Benz 300SL Roadster is one to keep an eye on. Unlike the more famous gull wing variant, roadsters were only produced in low numbers, 1858 examples finding homes between 1957-1963.
In spite of the obvious drop-top roof versus gull wing doors, the 300SL beneath the skin is identical sporting the same fuel injected 3-liter straight six and four-speed manual combination. At its launch, one of the few production cars fitted with independent suspension all-round as standard. Now for the bad news, gearheads will need deep pockets or a mortgage or two, the 300SL is expected to reach $600,000+.
3

1975 BMW 3.0 CSi
The seventies are a golden era for BMW, the classic shark-nose front end and svelte coupe lines of icons such as the 2002 turbo and later 3.0 CSi far outshine the brand's current oversize double grilled cars. For our money, the 3.0 CSi is way cooler, and comes with all the track focused upgrades that made the "Batmobile" a touring car legend.
A proven race car pedigree comes with big sticker prices, even at mid-tier auctions values trip over the $200,000 barrier begging the question of beach side holiday home or raucous 70s sports coupe. Gearheads still sitting on the fence only need to hear one of the best engines ever made, 3 liters of BMW's finest free-revving straight sixes, and they're sure to be hooked.
2

1971 Maserati Ghibli
Maserati's resurgence in recent years has given the beleaguered Italian carmaker a much-needed injection of passion, both the MC20 and Cielo spin-off taking the trident badge back to its supercar roots. Stunning as they are, Maserati really ought to be looking backwards for its design inspiration, V8 powered Ghibli one of the best to date.
From the unmistakable Giugiaro-styled wedge profile to the delicious AM115/49 V8 under the hood delivering a lazy 330 hp, the Ghibli is the perfect sports coupe for gearheads unconcerned with outright performance, cruising in style has never been so tempting.
RELATED: Everyone Forgets These Cars Were Designed By Giorgetto Giugiaro
1

1959 Volkswagen Type 1 Bus
A '60s era icon that refuses to die, Volkswagen's confusingly name Type 1 actually covers a huge number of variants, splitties, 23-window buses all following the same basic remit, cheap, reliable and oozing character. Roadies, free-spirits and peace campaigners alike who all loved the bus for its accessibility are in for a shock come the next bout of nostalgia fueled car shopping spree.
Depending on year, condition, number of windows and originality, buses fetch big money, $150,000 the starting point for a fully restored example. Volkswagen tapped into a market where buyers didn't care about the air-cooled engine stuck out back or lack of power.
These Are The 10 Most Iconic Sports Cars From The 1970s
Read Next