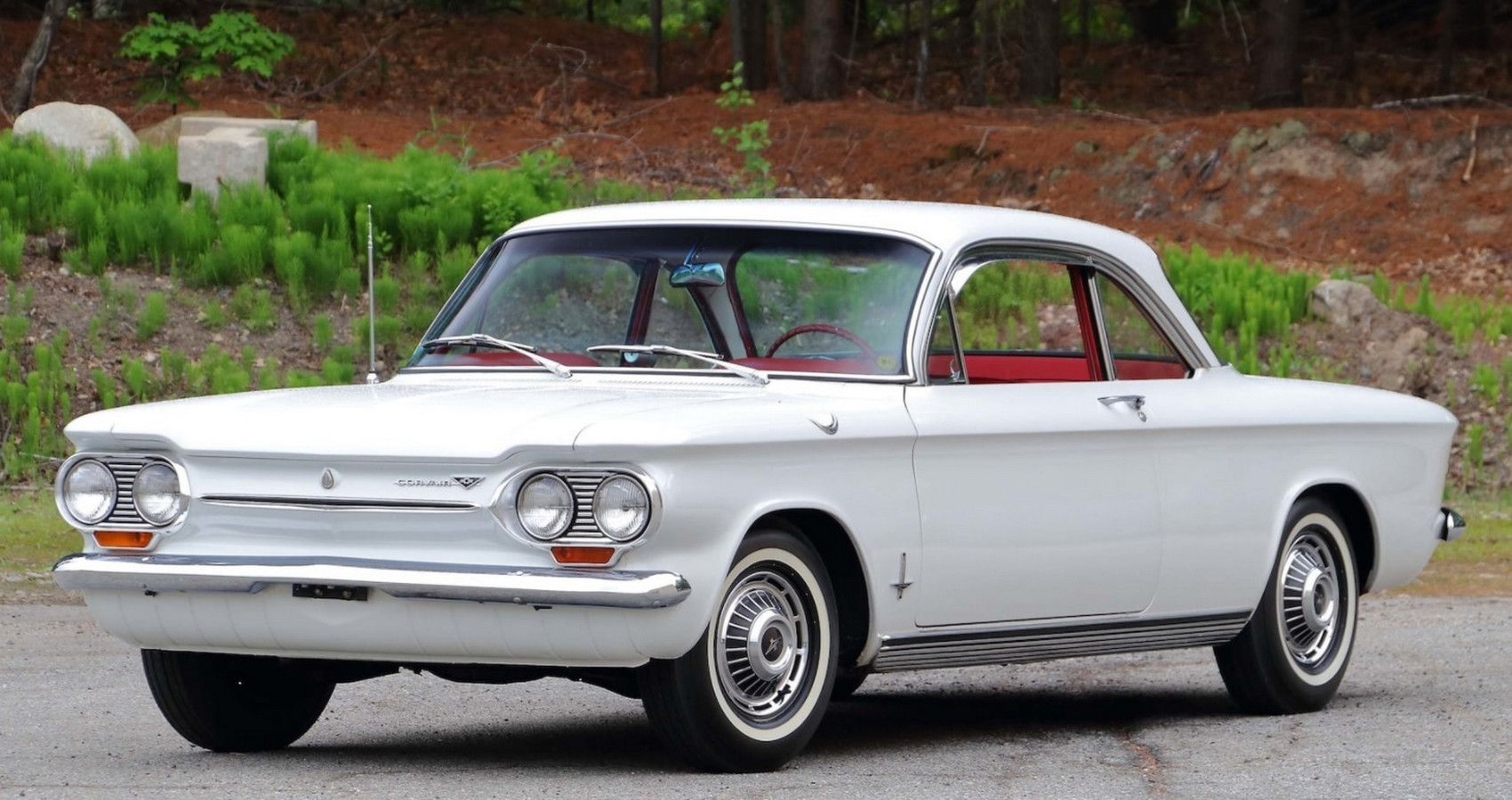 We Love These American Classic Cars That Were Way Ahead Of Their Time
The main theme of a classic car is its historical and collectible nature. Classic cars have become many people's passion, not only in collectability but also research, and how these cars were developed with each unique model, how they shaped history, and how these cars helped the revolution of the industrial era. Purchasing a classic car can be a very rewarding experience, with a well-maintained classic car bringing pride and beauty to owners.
Finding old cars that have shaped future generations is not an uncommon affair. Good and bad things were created in the past, one's which failed and one's which succeeded, but realizing their downfalls and rises are so apparent in the present day. While many cars were manufactured and left in the past, many seemed to be so far ahead of the time. Cars that seemed out of their time can be spotted with their advanced technology and design. Three of the most popular American vintage car manufactures in America are Ford, Chevrolet and Hudson, and here we are going to look at three examples of classic cars that were way ahead of their time.
What Impact Did The Chevrolet Corvair Have On Future Chevrolet Models?
Looking back at the history of American classic cars, an iconic car that would be at the top or if not very near to the top of the list is the Chevrolet Corvair. Introduced as a compact car that featured a lot of new innovations like a 6-cylinder rear mounted air-cooling engine, a differential transmission unit and an independent all-wheel-suspension. With the Chevrolet Corvair being offered as a compact car that was low in cost, it took a long 9 years of research and development to perfect the Chevrolet Corvair. Introduced to the public in September 1964, the Corvair's were longer, wider, and lower while offering an increased engine power. The three-speed manual transmission, 2.7-liter offered 95 hp and a top speed of 106 mph. The new technology of an all-electric top mechanism roof was introduced in 1965 as a convertible. The popularity of the model led to an increase in manufacturing and sales for 1965, dealers sold 237,056 Corvairs in 1965. Well, it is safe to say that the Chevrolet Corvair is certainly a car that will continue to live on in the history of America, that at the time was way ahead of its time and inspired many future models of the Chevrolet.
Related: Why People Are Wrong For Calling The Chevrolet Corvair The 'Poor Man's Porsche'
Just How Far Ahead Of Its Time Was The Hudson Motor Company?
Unfortunately, the Hudson Motor Company was defunct on July 4th, 1954, but who knows where the Hudson would be if they were still in production today, with their innovative technology from 1909-1954, they would most likely be big competitors of the most luxurious cars available, such as Rolls-Royce. Manufactured in Michigan, Detroit between 1951-1954, the Hudson Hornet offered a top speed of 121 mph through a 6-cylinder engine kicking out 145 hp. This bump in displacement and compression made the Hudson Hornet the largest and most powerful 6-cylinder engine available in America in 1951, although this enlarged engine was only available in one model, the-new-model-for-1951 model. In 1974, the editor of Special Interests Auto magazine drove the 1952 Hudson hornet for 12,000 miles to test its durability, he soon discovered that the Hornet was built extremely well and relatively cheap to run, leading to the conclusion that the Hudson Hornet was at the time far ahead of its time.
Related: 1956 Hudson Hornet Survivor With Original Paint And Drivetrain Still Turns Heads
How The 1961 Lincoln Continental Saved The Lincoln Brand
With its clean sides and flat trunk and hood, the 1961 Lincoln Continental revived its hideous predecessor and ultimately saved the Lincoln brand. Incredibly influential beyond Ford, the four-door convertible inspired a generation of clean yet muscular cars. The Lincoln Continental was known as an elegant and modern machine that carried John F Kennedy. With a top speed of 123 mph, the Lincoln Continental had an automatic 3-speed transmission, a huge 7.0-liter 430 cubic inch V-8 engine, outputting an incredible 300 hp. Its elongated body lines helped define the American automobile design for the greater part of the decade, whilst also paving the way for future trends in luxury cars. The main reason it is known that the Lincoln Continental was way ahead of its time, is the fact that more than 50 years on, and after it was replaced, it is still a potent and popular symbol in American history.
Related: Kevin Durant's Lincoln Continental Is A Classy 1-Of-1 Headturner
It is apparent that each one of these much beloved and iconic classical cars, have had an influential and significant impact on not only the American automotive industry but the automotive industry all around the world, for, of course, the best reasons. Despite Hudson Motor Company becoming defunct in 1954, it is evident that all the above cars including the Hudson Hornet have inspired and influenced many future makes and models, mainly due to the sheer advance and futuristic features and designs present in all three cars.
Here's How Much A 1966 Pontiac Bonneville Costs Today
The Pontiac Bonneville made an irreplaceable impact on history and occupied a particular place in the minds of muscle car aficionados.
Read Next
About The Author