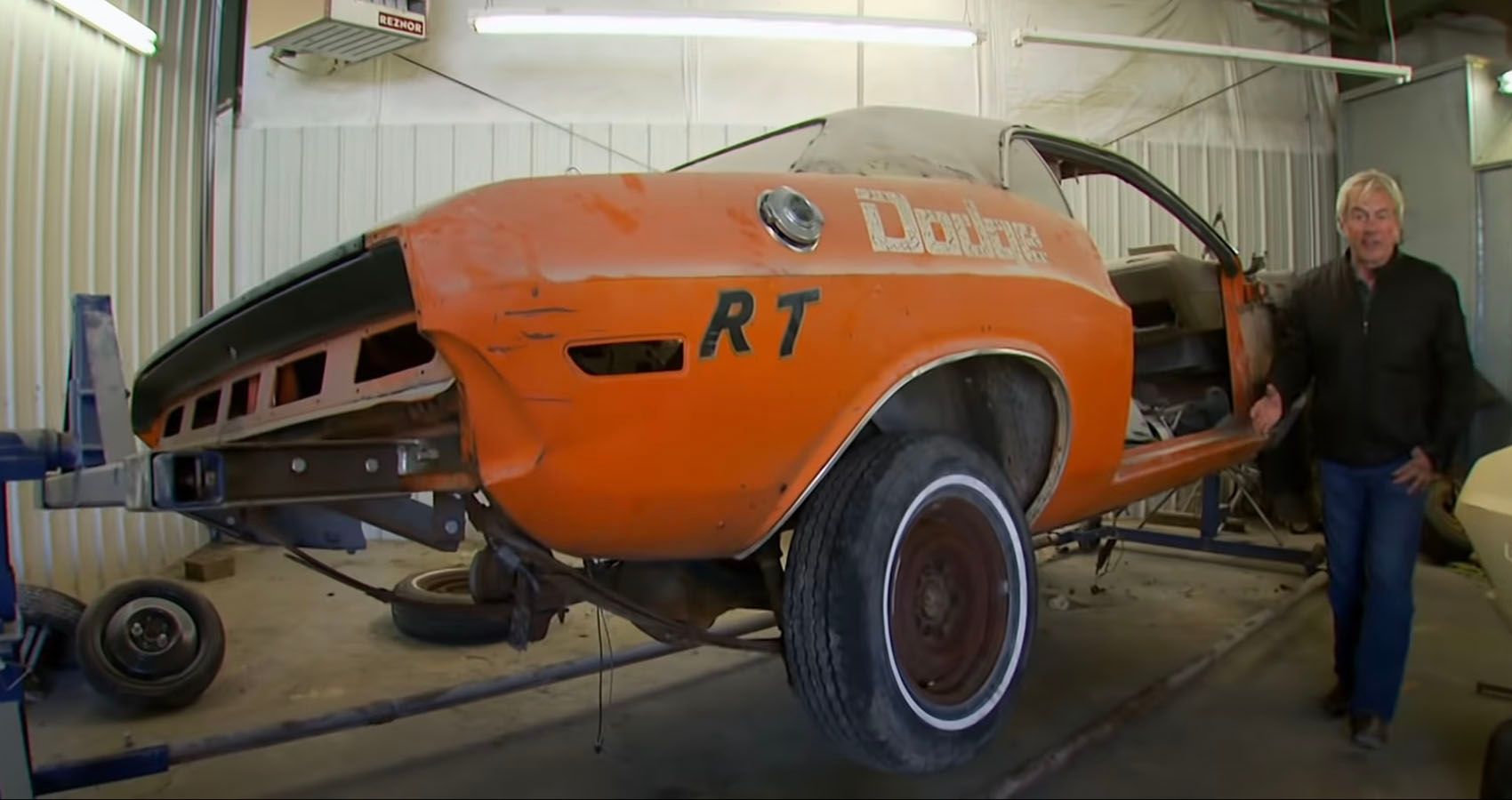 This 1970 Dodge Challenger Rebuild Is Muscle Car Restoration At Its Finest
New cars are appealing because they have modern features, new elements, and are suitable for the modern drive. Despite that, there are decades-old cars that don't lose their appeal. These classic cars are even gaining value as they get older. A classic car would turn heads on the road despite not being a new Tesla Model S, Ford Mustang Mach-E, Chevrolet Corvette or a Dodge Hellcat.
But finding a classic car in good condition could be tricky. Of course, several classic cars are already on sale on the market, but there's another way to grab one. One just needs to find a non-working classic on a barnyard and rebuild it to their liking. Of course, there's always an extra dose of drama in doing such builds.
PowerNation went for this path and found a dilapidated 1970 Dodge Challenger for its build project. Dubbed as Project Ultra Violet, PowerNation's restoration of this Challenger to a seemingly fresh model is impeccable. Simply put, this is muscle car restoration at its finest.
Restoring A Basket Case Into A Functioning Classic Muscle
PowerNation found this 1970 Dodge Challenger sitting in dismal condition. They even remarked that people would refer to this classic muscle as a basket case. Some sections were already in disassembly, allowing them to see the exact condition of the Challenger. The car had a huge shift hole, missing engine and transmission. Interestingly, it had little rust for its age.
After bring the Challenger to their garage, the PowerNation crew first took a better look at the overall condition of the muscle car. They decided that they could retain most parts, but have to repair or replace other sections. Then, the crew started disassembling the car for a better look on its parts and sections. The disassembly would also allow the team to properly restore this 1970 Challenger to a near-pristine condition.
Following the disassembly, PowerNation removed the rusted roof. Since the A-pillars also need replacement, they cut it off and welded in a new one. They also welded new drip rails in and then mounted a new metal roof. But these aren't the only modifications that PowerNation made for this Challenger, as the team had better plans.
RELATED: Here's How The 1970 Dodge Challenger Compared With Its Rivals
Changing Challenger's Chassis Into A Full Framed Setup
Muscle cars such as this 1970 Dodge Challenger sits on a chassis with unibody setup, featuring a front subframe with torsion bars. PowrNation decided not to keep the subframe and instead install a GMachine chassis from Schwartz Performance. Intended for 1970-74 Dodge Challengers, this chassis should convert the unibody classic muscle into a full framed setup.
Jeff Schwartz of Schwartz Performance remarked that the GMachine chassis should make PowerNation's Challenge to ride like a high-end luxury car and handle like a sports car. This chassis also includes RideTech coilovers, Moser full-floating 9″ style housing, 31-spline axles, Detroit TrueTrac differential, 14″ cross-drilled Baer 6P Calipers, and old-school HEMI motor mounts.
To allow the GMachine chassis to fit, Jeff had to modify some sections of the front frame. They fitted the chassis rail in the same location as the original. Since the installation entailed chopping the entire front half of the frame, they tacked in braces to keep the integrity of the inner fenders and radiator support. They also made further changes on various sections to complete the installation of the full frame modifications.
After making the necessary chassis medications, the crew went on to cut the rusted trunk pan out. The PowerNation crew then crafted a new trunk floor and welded it into the Challenger.
PowerNation Shoehorns A 451 Low Deck HEMI Engine
The crew spotted this 1970 Dodge Challenger without an engine and a transmission. This means they had to transplant a new powerplant and a new gearbox. PowerNation didn't exactly install a new engine, but they did shoehorn an aluminum 451-xi low deck HEMI engine. This mill features Indy 426-s/r aluminum HEMI heads, eagle rotating assembly with diamond pistons, as well as a modified man intake for the b-block/low deck.
According to the crew's figures, this low deck HEMI engine can deliver 588 hp of max output at 6,300 rpm and 491 lb-ft of peak torque at 5,200 rpm. The Challenger needed a transmission that could handle this massive amount of power. So, PowerNation decided on a T-56 Magnum six-speed manual transmission, which can withstand up to 700 lb-ft of torque.
After fitting the HEMI engine and the T-56 transmission, PowerNation had to widen the wheel tubs of the 1970 Dodge Challenger. The reason for doing so was that the crew was planning to wrap the tires with massive tires to get more traction. However, this proved tricky as PowerNation had to fabricate their version of the tubs.
RELATED: Why The Classic 1970 Dodge Challenger Is So Expensive
Beautiful Violet Exterior Matches Performance MOPAR Interior
With the exterior not mostly set up, PowerNation proceeded to paint the HEMI-swapped Challenger with violet metallic paint. However, there was a lot of prep work before the painting job. They had to coat the metal with four coats of primer and did a lot of block sanding. After spraying a white base onto the car, they sprayed several coats of paint and laid down some graphics.
Next on the job was refurbishing the grilling and insulating the unibody. They also installed a new high-flow EFI fuel system, a serpentine belt drive, as well as a dual fan cooling system. Completing restomod is a Mopar interior with performance seats, a custom dash insert, as well as a six-gauge setup.
Source: PowerNation on YouTube