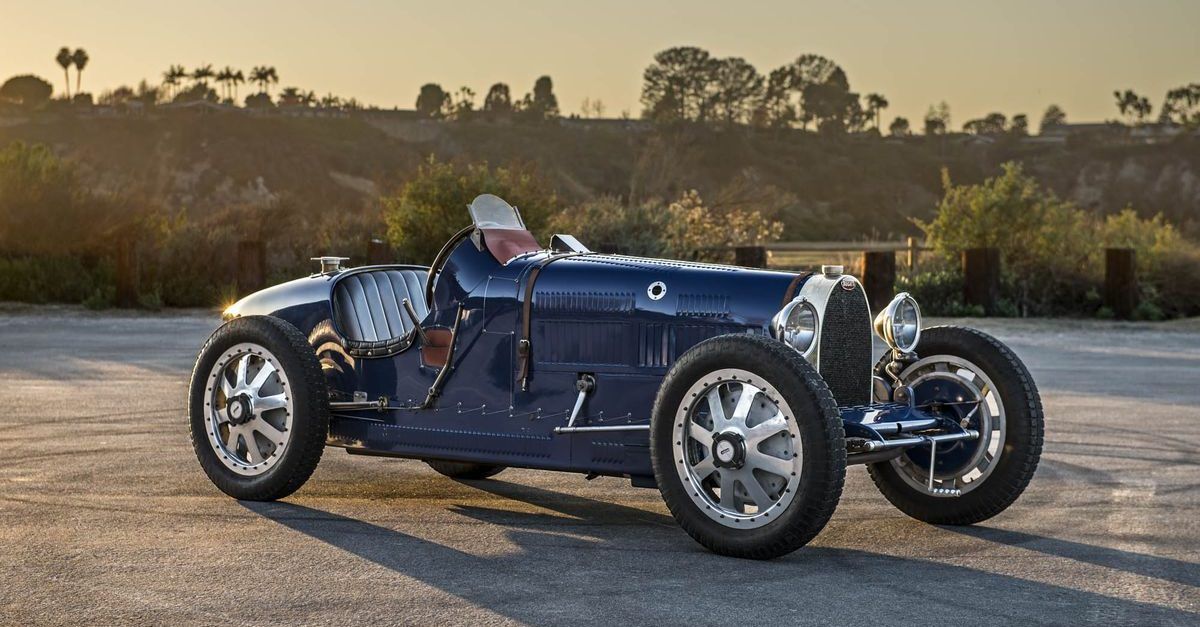 These Classic French Cars Have Skyrocketed In Value
The French have a knack for making some of the prettiest, and quirkiest cars money can buy. Some of these pretty, quirky cars are now worth incredible sums of money.
A car, like anything, is only really worth as much as somebody might be willing to pay for it. Even extremely rare vehicles are not necessarily valuable if nobody has any interest in them, many vintage cars and bikes came and went without many people giving them a second glance, it was like that with most French cars not long ago. Things have changed.
The big names like Bugatti and Delahaye have and always will be near the top of any value chart, but it is mass market classic cars that have gained value too as interest peaks and demand outstrips supply in some cases.
10

Simca 1200 S Coupe: $30,000
Small displacement Italian and British sports cars have been popular for decades, French sports cars have traditionally not been all that sporty.
The Simca was one of the few exceptions to that particular rule, and as a result has gotten a lot more popular today. Good examples of these cars are now unusually expensive considering Simca's time honored tradition of making affordable cars (at least until they went out of business).
9

Citroën DS: $40,000
In no way shape or form is the DS a rare car. It was made in droves, but the revolutionary car was chock-full of quirks, some of which involved it dissolving.
The hydropneumatic suspension that made it so famous also had a tendency to leak, causing damage or corrosion. So any cars still in respectable condition are now pretty valuable.
Related: 10 Cool Facts About The Citroën DS
8

Citroën SM: $50,000
Known for its incredible beauty and shocking reliability, this French/Italian collaboration was the best and worst example of what can be achieved by the two countries.
Design wise it is unusual in the sense that it isn't necessarily all that different from the DS, but as a whole, it looks entirely different. It is a futuristic design that actually was futuristic in the sense that it hasn't aged and if the Maserati engine is actually running, and the suspension isn't leaking, then the car is worth serious money.
7

Renault R8 Gordini: $80,000
The Gordini became the proverbial plucky underdog as it raced against significantly more powerful competition in its day, but kept up with them.
A regular Renault 8 was a humble little car, but the Gordini version has always had a decent fan base and now with so few left those fans are willing to part ways with $80,000 for these little cars.
Related: Renault Will Be An Electric-Only Brand In Europe By 2030
6

Citroën 2CV Sahara: $130,000
Initially developed to navigate the treacherous post-war French roads, the 2CV was as cheap and effective a tool as any.
It certainly wasn't well-made, even these rare 4×4 Sahara models were still made very cheaply, and the fact that people are paying more than $100,000 for them is pretty unbelievable.
5

Renault R5 Turbo: $130,000
The R5 was unlike anything Renault had made before, this was a pure homologation special that laughed in the face of practicality.
With its engine mounted where the rear seats would normally go, it became a two-seater and the econobox exterior was simply a silhouette. Underneath, it was a true sports car that came with a multitude of different issues, but was also exceptionally fun.
Related: 10 Things Everyone Forgot About The Renault 5 Turbo
4

Alpine A110: $130,000
If there is any car on this list that is maybe still undervalued, it is the Alpine, the very first world champion rally car at a time when the WRC was in its infancy.
It is an exceptional little sports car with an incredible amateur racing history, it only won a few big name events but remained hugely popular with aspiring racers.
3

Delahaye Type 135: $350,000
The semi-priceless Type 165 would make all the cars on this list look cheap, but that has always been excessively rare and expensive.
The Type 135 is a lot less rare but now equally desirable, prices are on the rise with some fetching as much as $400,000 but most now selling for around the $350,000 mark.
Related: The Car Masters Crew Build A Delahaye-Styled 1933 Ford Replica
2

Bugatti Type 57 Atalante: $2,000,000
The Type 75 is infamously rare and expensive, recently all sorts of records have been shattered at auctions, with these cars regularly getting sold for over $1 million.
The Atalante is an even rarer version and is worth double that, for a long time this was the most expensive French car but something else has taken that crown recently.
1

Bugatti Type 35B: $3,000,000
Until just a few short years ago the Type 35B racing car was consistently selling for around the $500,000 mark, not an insignificant sum for a vintage racing car, but recently it has seen an exponential rise in value.
These cars are now worth well over the $3 million mark. It has become one of the more lucrative investor cars, with many collectors making huge profits.
Top 10 French Cars Ever Produced
Although France doesn't quite have the same number of car brands as the United States or Germany, they have some gems.
Read Next
About The Author