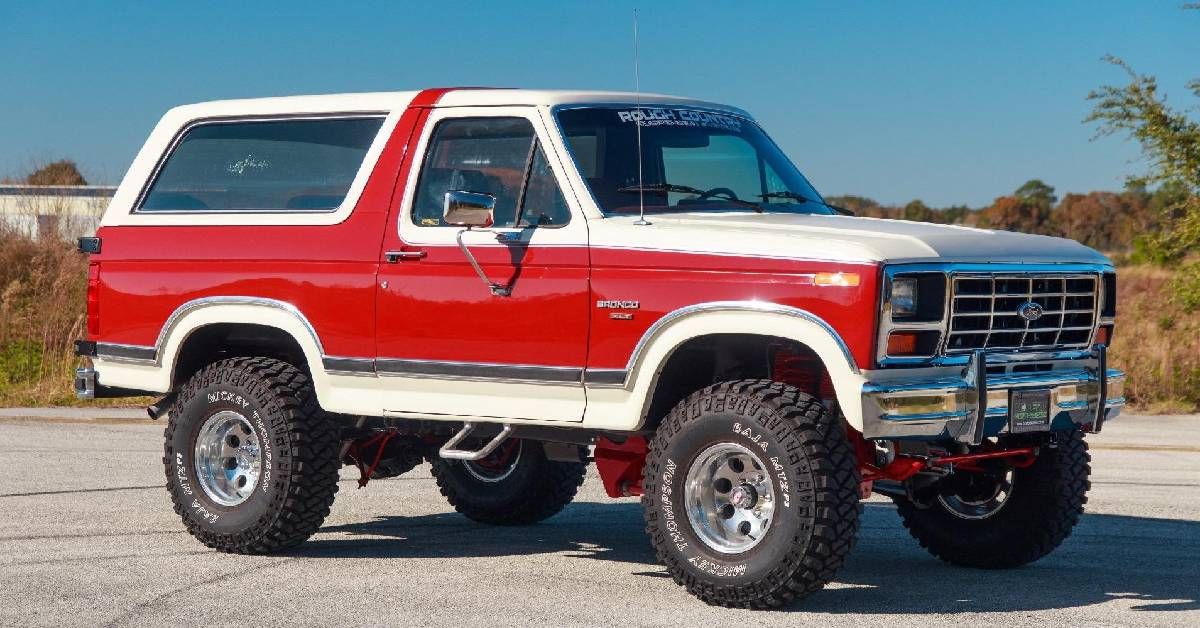 These Classic Cars' Prices Have Skyrocketed In 2022
Thanks to things like the Hagerty Bull Market List, the COVID pandemic, and several other mitigating factors that have been affecting the market, many classic cars have seen a spike in their values. Although some of these models can still be purchased for relatively affordable prices all of them have seen exponential increases in their value.
Related: Everyone Loved These Sports Cars In The 90s…Now No One Cares About Them
Some were already pricey cars, like the Ferrari 246 Dino (see below) was already a car worth hundreds of thousands of dollars, but even that car is now worth exponentially more when compared to its original price, not to mention the effects inflation has had on all of these cars values. These are some of the cars that saw a spike in their demand and value since the start of 2022.
8

1965 Cadillac Coupe DeVille
The third generation Coupe De Ville was the number one car on the Hagerty Bull Market List for 2022. The Bull Market List is the classic car insurer's prediction list of cars whose values they predict will spike in the next year. The 1965 Coupe was built on a C-body platform, was originally available with two different V8 engine options, and came with all kinds of nifty, classic features like curved frameless windows and tempered glass head and tail lights.
Originally priced for $56,000 when it first came out, a well-maintained model can sell for upwards of $38,500, some are selling their DeVilles for as much as $60,000.
7

1974 Ferrari 246 Dino
Another Bull Market winner was the 1974 Ferrari 246 Dino. The Dino originally sold for $15,000, which would be around $85,000 today, while that is expensive, it is also not too shabby when one remembers that few modern Ferraris sell for less than $100,000, if any sell for that low of a price at all.
The 1974 Ferrari 246 Dino is now estimated to pull in at least $300,000 and can sell for over $400,000.
Related: 10 Things Everyone Forgot About The Ferrari F50
6

1967 Mercedes-Benz 230 SL
Mercedes-Benz cars have a good track record of maintaining their collector's value, but the 1967 230 SL is particularly collectible now. 1967 was the final year of production for the 230 SL before it was replaced by the 250, and buyers who are lucky enough to find the 1967 model might be lucky to find one with a special kind of rare 5-speed manual transmission.
230 SLs were first sold for $7500, in 2022 they can sell for $80,000, minimum. Hagerty estimates the value of the 230 SL increased by a whopping 35% in 2021.
5

1967 Pontiac GTO
Like the Cadillac Coupe De Ville, the GTO has been a popular car with customizers and lowriders for generations, but now the 1967 Pontiac GTO is poised to be exponentially more valuable for years to come. Originally selling for $3700 and marketed by Pontiac for their muscular performance and affordability, the 1967 GTO can now sell for anywhere between $100,000 and $130,000.
Some noteworthy features of this classic Pontiac include an impressive 421 Cubic Inch engine block, a wider track width than previous GTOs, and in some cases 5-speed manual transmissions.
Related: The Downfall Of Pontiac: Here's How An American Favorite Went Under After 90 Years!
4

1995 Porsche 968
One of the best head turners to come out of Porsche's factories, the 1995 968 is still a pristine machine. 236 HP pulling the 968's turbo engine and a variety of other specs make this car both a fun and luxurious machine and a playful throwback to the heyday of 1990s sports cars.
Originally selling for $39,000 in its first year, estimates now value the car to be worth up to $51,500.
3

1986 Ford Bronco
The Covid-19 pandemic had a weird effect on the marketplace. Many brands saw demand and value depreciate while others saw an exponential increase. What is more interesting is that most of the cars that saw dips in demand were higher-tier luxury brands, whereas brands and nameplates like the Ford Bronco, particularly Broncos produced between 1982-1986, saw a spike.
Broncos were built for endurance, and perhaps during the turmoil of the pandemic that endeared them to consumers more than luxury nameplates did. Who knows? What we do know is that a 1986 Ford Bronco saw a 48% increase in value since the end of 2021, originally selling for around $12,000 and increasing up to $17,000 for a car in good condition. Those in excellent condition are being sold for nearly $30,000.
2

1982 Toyota Supra
Among the other cars affected by the pandemic marketplace were a few sports cars, some saw dips and others increased in worth, and the 1982 Toyota Supra was one of them. The 1982 model was a part of the second generation of Supras, giving the car some novelty, but the model that saw a particular spike was the Toyota Supra MK II.
That said, even though they saw a spike in value they are still quite affordable. According to Hagerty, the MK II increased in value by over 40% but a Supra in good condition can still be yours for only $12,000.
Related: 5 Reasons We'd Buy A Toyota GT86 Over GR86 (5 Things The GR86 Does Better)
1

1987 Nissan 300 ZX
Lastly, one other car that saw a peak in their worth following 2020 and 2021 was the 1987 300 ZX. Nissan Z series are already highly sought after cars, but now the 300 ZX can claim an exponentially higher value, they increased in value by an impressive 96.4% in 2021, and are now estimated to now pull in at least $15,000, minimum.
19
Some people are selling their 300 ZX for as much as $22,000 these days. So while they are still in the affordable range, buyers would be wise to swoop in now if they can find one.
2022 BMW 240i Vs Toyota Supra 3.0: Here Is Which Coupe You Should Go For
Both the 240i and Supra are exciting and both are undeniably German, but is there a better RWD coupe among the two?
Read Next
About The Author