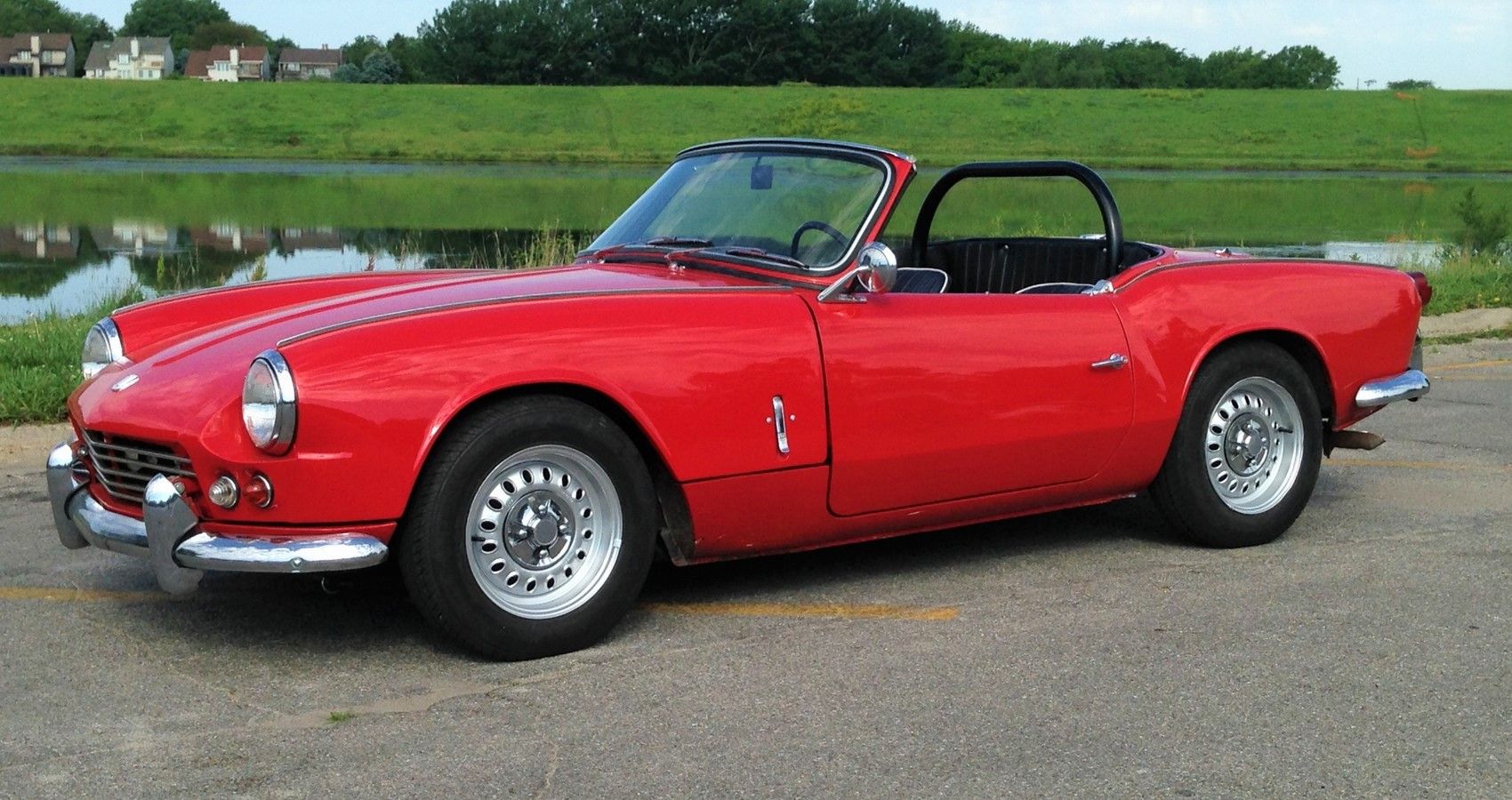 These 10 Classic Cars Aren't As Popular As They Used To Be
When a manufacturer is developing a new car model, they hope that it will give great service to everyone who eventually buys it and that it will be loved and remembered for many decades to come. This ends up being the case for some car models – most gearheads are still madly in love with iconic car models like the Ford Mustang, Ferrari 250 GTO, Volkswagen Golf GTI, and others.
RELATED: These Classic European Cars Have Skyrocketed In Value
Unfortunately, most car models end up being hated and forgotten pieces of automotive history. Even car models that were once popular end up being despised over time for reasons ranging from unreliability, questionable build quality, and others that make gearheads want to steer clear of them. Let's explore ten classic cars that don't get the same amount of love and respect they used to.
10

Mercedes-Benz S-Class (W220)
In the late '90s, the W220 S-Class debuted to replace one of Mercedes-Benz's greatest models – the W140. The W220 was quite a hit in the beginning. It had a new, modern design and was still powered by a massive V12.
However, as the years went by, owners started realizing a major problem with the W220, particularly cars built before the 2002 face-lift. The cars were very unreliable, which is unlike other models from the manufacturer. These problems have led to a significant drop in the W220's value, which is why it's even cheaper than its predecessor.
9

1966 Dodge Charger
When the Charger debuted in 1966, it was supposed to be a muscle car that also provided a bit of luxury to buyers. With less than 50,000 examples sold, the 1966 Charger didn't sell nearly as many units as the Mustang of the day, but it still had many fans.
Over the years, gearheads have lost interest in the 1966 Charger. Most people don't like its design, especially when compared to the second-generation model. For this reason, the 1966 Charger is among the cheapest '60s muscle cars.
8

Porsche 911 Turbo (930)
The oil crisis and emission restrictions of the '70s forced manufacturers to try turbocharging as a way to make smaller engines more powerful. Porsche was one of the first manufacturers to install turbochargers in a production car, and they did it with the 930.
People loved the car at first, since it offered more power and speed than most sports cars of the day. However, since turbocharging wasn't as refined as it is today, the 911 suffered from massive turbo lag that made it hard to control. Still desirable as a collectors' car, it's not what most driving enthusiasts are looking for.
7

Triumph Spitfire
Introduced in the '60s, the Triumph Spitfire is a front-engined rear-wheel-drive sports car built in honor of the Spitfire WWII plane. The Spitfire had a gorgeous convertible design that many gearheads loved and was quite affordable, which is why Triumph sold over 300,000 of them.
RELATED: 10 British Classic Cars That Are Much Cheaper Than You Think
While the Spitfire was a great car in the '60s, it isn't that great today. It's extremely slow by modern standards and, like many British cars built in the '60s, is rust-prone.
6

1984 Pontiac Fiero
The Fiero almost became one of Pontiac's most iconic cars. When it was introduced in the '80s, it was the first mid-engined American sports car in decades, and it had a fantastic wedge-shaped design that gearheads instantly fell in love with.
However, like many GM cars built in the '80s, the Fiero was made using leftover components. As such, it was terribly unreliable and would suffer from engine fires occasionally. These days, a Fiero can be picked up for a song.
5

1994 Ford Mustang
The Mustang is among the greatest American achievements in history, having been produced for more than a half-century. Not every Mustang generation is great, though, which is why everyone was eager to see what the fourth-generation variant would look like.
The fourth-generation Mustang initially impressed gearheads when it debuted in 1994, largely thanks to its new design. Unfortunately, it was still based on the outdated Fox platform and the base model had a weak 145-hp V6 under the hood.
4

Subaru XT
Back in the '80s, wedge-shaped sports cars were the biggest trend in the automotive world. Almost every automaker had a wedge-shaped sports car on sale, and so did Subaru with the XT.
Unfortunately, the XT wasn't nearly as beautiful as other wedge-shaped sports cars. It was also powered by a weak engine – a 1.8-liter four-cylinder making less than 100 hp. These days, an XT in decent condition costs as little as $3,000.
3

Aston Martin DB7
The DB7 had a great start to life in the early '90s. Although it was Aston Martin's entry-level model, it still had a gorgeous design and a mighty V12 engine under the hood. With 7,000 examples built, the DB7 is the best-selling Aston of all time.
RELATED: These Are The 10 Best Aston Martins Ever Made
Unfortunately, the V12 is also the DB7's biggest weakness. Although the DB7 is one of the cheapest V12-powered sports cars you can buy today, it will cost you a fortune to maintain, which is why most gearheads avoid this car.
2

Porsche 924
The 924 is a front-engined coupe introduced in 1976 to replace the 914 as Porsche's entry-level model. Enthusiasts loved the 924 for its design, advanced Porsche engineering, and affordability, which is why it sold over 150,000 units.
While the 924 was popular, it wasn't really a Porsche. For one, it wasn't even produced by Porsche in their factory. The car was also powered by a Volkswagen-sourced inline-four engine, producing an embarrassing 95 hp. It's no surprise that the 924 costs around $15,000 today.
1

Cadillac Allante
In the late '80s, Cadillac wanted to develop a new aspirational model to maintain its position as the best luxury car manufacturer in the US. Their idea was to combine European design with American performance, so they hired Pininfarina to come up with the design. That's how the Allante was born.
Cadillac's idea almost worked, as most gearheads liked the Allante's design. Sadly, underneath the beautiful body was just another Cadillac chassis and engine, which means performance and overall driving feel were not great.
Here's What The Best 80s Chevy Trucks Are Worth Today
Chevrolet has always been one of the heavyweights of the segment, releasing various historic models over time.
Read Next
About The Author