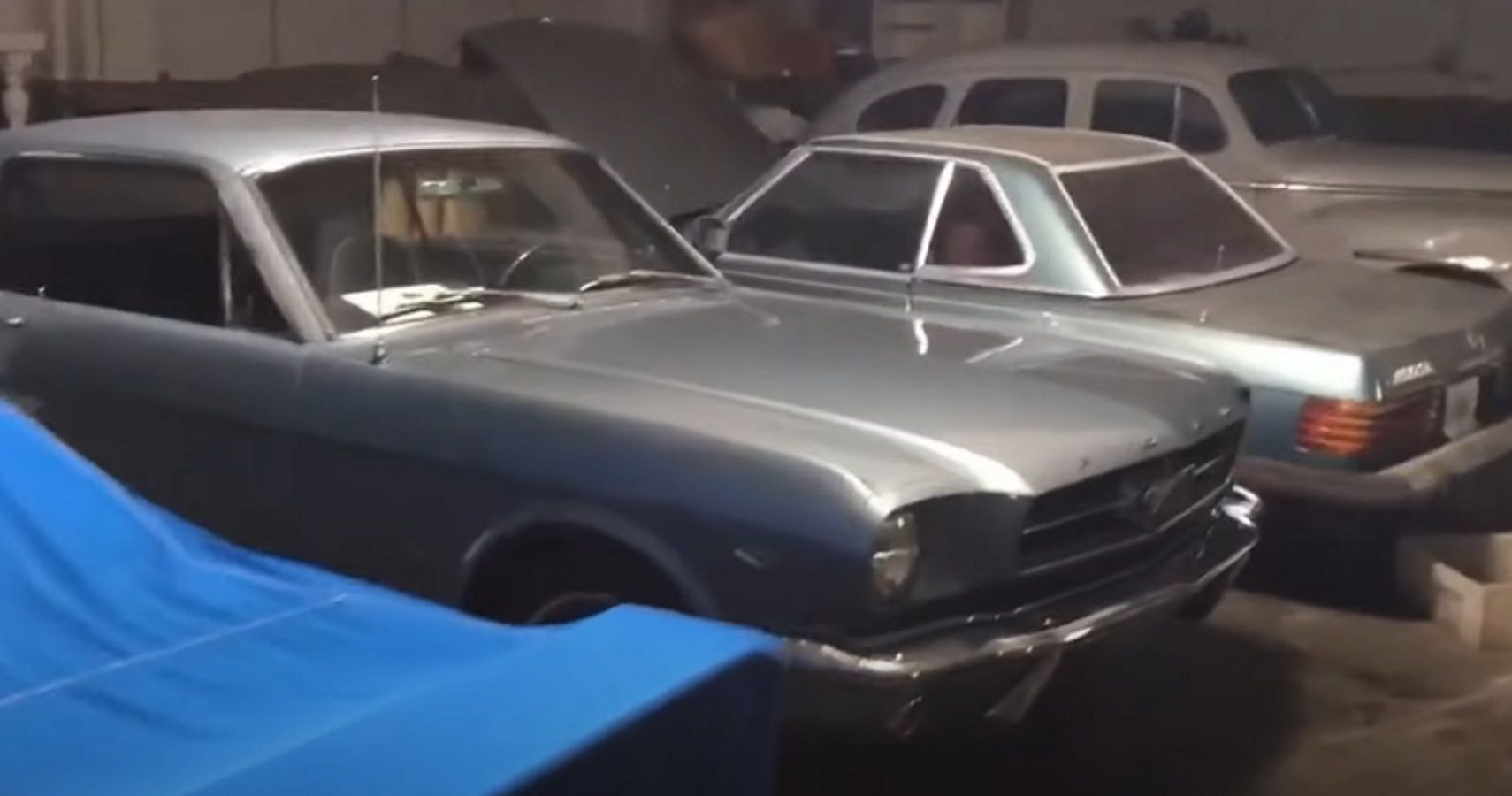 There's No "Rhyme Or Reason" To This Washington State Classic Car Collection
A recent YouTube video from Classic Car Rescue explores an unusual collection of vehicles at a Tacoma, Washington, dealer that's part showroom and part informal museum. It's an interesting mix of classic cars with no rhyme or reason. But, that makes for an appealing presentation as the viewer never knows what's next. The video calls out the usual (but still intriguing) suspects like a Cadillac Eldorado and Ford Mustang, as well as less common examples such as a Morris Minor and unique Amphicar.
FOLLOW HERE: Hot Cars Official On Twitter
A Dealership Frozen In Time
The video's setting is a dealership building built in the 1940s. Filled with classic cars, the place has a "frozen-in-time" look. There's even a section dedicated to Vespa scooters, but we'll save those details for another article. Regardless, there are numerous noteworthy cars.
RELATED: These Classic Muscle Cars Are Easy To Restore For First-Time Owners
1957 Cadillac Eldorado
Looking at the front of this Cadillac and the same-year Chevrolet Bel Air, it's easy to understand why car buyers went crazy for the Chevy. Thanks to the dual torpedo accents and yards of chrome, the two cars shared a similar upscale look. Nonetheless, the Eldorado still enjoyed success in 1957 as the top two-door Cadillac.
1962 Buick Skylark
While different brands of GM cars frequently shared related exteriors, Buicks of this era were easy to spot thanks to the triple portholes mounted on each front fender. The compact Skylark offered affordable fun (particularly in convertible form like in the video) based on GM's Y-body, a platform it shared with the Pontiac Tempest and Oldsmobile F-85.
1948 Plymouth Special Deluxe
First appearing in 1946, the Special Deluxe was a popular car primarily due to the public's strong demand for new vehicles in post-WWII America (new car production mainly was halted during the conflict). This Plymouth was essentially a carryover of pre-war design, but car buyers didn't care; the brand sold more than 400,000 examples in 1948 alone.
Amphicar 770
Built in Germany during the 1960s, the Amphicar is one of those quirky vehicles that never caught on. The car had limited use in the water and underwhelming performance on the road. But, the idea still can cause a classic car enthusiast to smile.
Morris Minor Series II
The Minor was never about being a standout vehicle for looks or performance, but it's a significant car as it helped get the UK back on the road after WWII. Built from 1948-1971, the popular Minor got the job done without great fanfare. It's interesting to see how its modest size compares to the adjacent 1941 Chevy in the video.
Sources: YouTube, forneymuseum.org, hemmings.com, automobile-catalog.com
10 Things Owners Of Italian Sports Cars Will Never Tell You
Italian sports cars are famous for their high-revving engines and stylish bodywork, however, they also come with some serious issues.
Read Next
About The Author