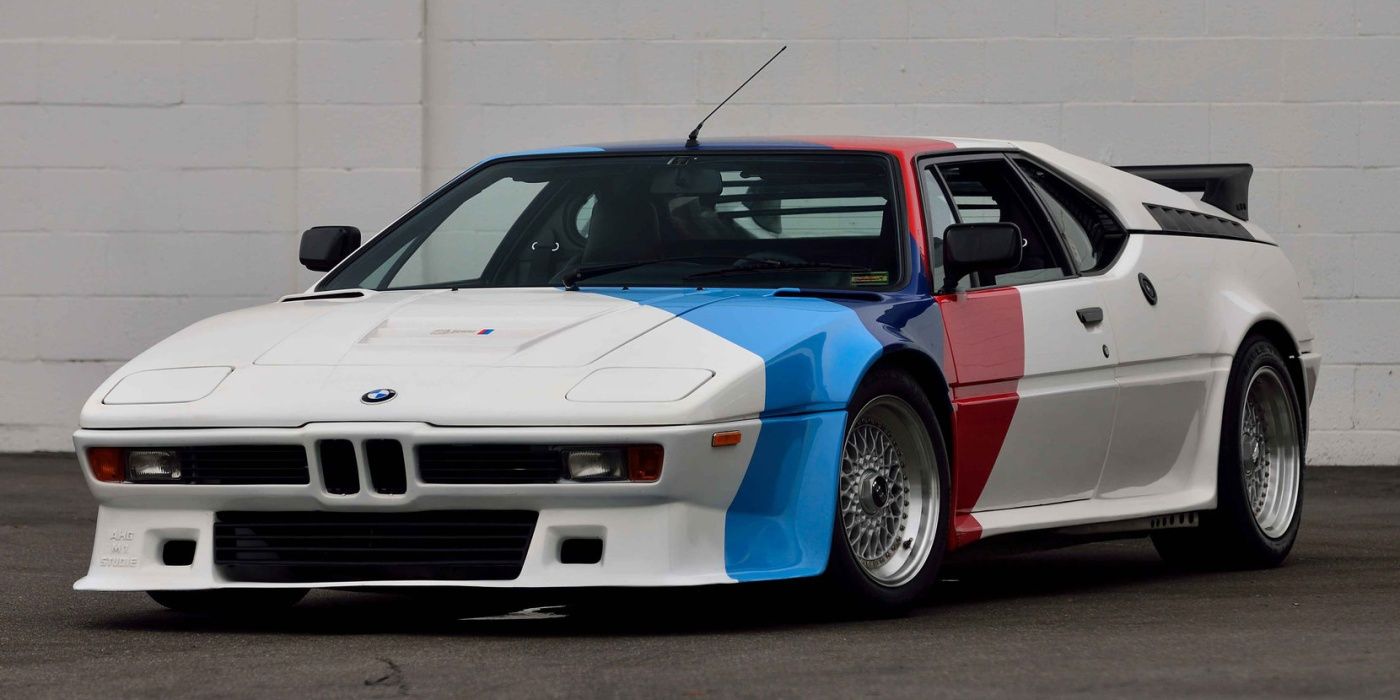 The Coolest Classic Cars From Paul Walker's Collection
There aren't many people whose passing has shocked and saddened the world as much as the late Paul Walker's in 2013 has. The Fast & Furious star is still in the hearts and minds of die-hard fans of the movie franchise, us included. Apart from being an actor, Paul had a lot of passions and the fame and wealth he earned through acting helped him pursue those. He was an active humanitarian and a philanthropist. He even founded Reach Out Worldwide, a nonprofit organization that helps bring first responders to disaster areas to augment local relief efforts. Besides that, he was also a huge gearhead.
As it turns out, Walker's love for cars was not too different from his on-screen counterpart, Brian O'Conner. With big-blockbuster films comes a big paycheck. And, alongside doing charity work, Paul also fulfilled his dream of gathering some of his favorite cars in his garage. However, he was not just some wealthy star who loved expensive cars. So his garage was full of tasteful wheels from all over the world. A lot of them were old classic cars, so we picked nine of the coolest out of them.
9

BMW 2002tii Touring Alpina
If you have ever glanced over Paul Walker's car collection, you'd know that he loves Nissan and BMW more than the rest. This 2002tii extended his love for BMW even further, to the aftermarket tuner Alpina.
BMW 2002 with a 130-hp 2.0-liter Inline-4 is not a fast car, certainly not by today's standards, but its iconic style has turned it into a collectible. Alpina has only amplified its agile handling and tweaked the performance a bit to make it even more fun to drive.
Related: 10 Of The Best BMW-Alpina Models Over The Years
8

BMW E36 M3 Lightweight
Only 126 of these exist in the world, and Paul owned not one but five M3 E36 Lightweights. As the name suggests, these weighed about 200 lbs less than a regular M3 E36. The regular M3 is already a beast on the track, so you can only imagine how much better these would be.
One of Paul's Lightweight M3s only had 4,600 miles on the odometer, so it fetched a whopping $385,000 in an auction! But we think it's worth it for such a rare and amazing car.
Related: Paul Walker's Collection Of 5 BMW M3 Lightweights Up For Auction
7

Saleen SA10 Mustang
Paul owned several Fox Body Mustangs, but this special edition Saleen SA10 version is the one that stands out. Saleen built the SA10 to celebrate the first 10 years of modifying Mustangs. There are only 9 of them, so it's one of the rarest Mustangs on the planet.
All 9 Saleen Mustangs looked the same from the outside, but they all had customized parts under the hood, such as an optional supercharger, interior details, and different drivetrains.
Related: Here's What's Special About The Saleen Mustang
6

Toyota Supra Mk.4
Toyota Supra and Brian O'Conner are among the best car-driver combos in cinema history. So the actor who played the character or Brian just had to have a Supra in real life. And just like his on-screen counterpart Brian, Paul had his Supra modified as well.
Walker had the Supra's legendary 2JZ-GTE inline-six engine changed from twin-turbo to a single turbo setup. This setup would let go of some lower-end pace in favor of high-end power. But it's a manual car, so he can keep the engine revs high to gain a considerable advantage over a normal Supra.
5

Pro Touring Chevrolet Camaro LS7
This Camaro has a big LS7 that makes about 500 hp. It's a Touring special, so the stripped-out materials and enormous power make it a cool hybrid between a restomod and a hot rod.
This LS7-powered Camaro stands out because it's a big, beefy muscle car amid small, lightweight European or Japanese sports cars. However, it's not the only Camaro—and certainly not the only powerful muscle car—in Paul Walker's garage.
4

1969 Yenko Super Camaro
If you think you have seen this Yenko Super Camaro somewhere, it would probably be in 2 Fast 2 Furious. The first film heavily featured FWD sports cars, but the sequel took it to the next level with the Skyline, (a polarizing-looking) Mitsubishi EVO, and many muscle cars—including the Yenko Camaro.
Don Yenko, a racecar driver, owned a GM dealership. He modified a few of these Camaros to show the world what they are capable of. The Yenko Camaro was no longer underpowered compared to the Mustang and Dart. It had a Corvette engine, a 7.0-liter V8 that made 450 hp. He also added a fiberglass hood, heavier-duty suspension, and custom rear differential.
Related: 10 Things Gearheads Forgot About The Yenko Camaro
3

Porsche 930 Turbo
This is a special car, as it is the first turbocharged Porsche on the market. Porsche initially turned their 930 Turbo racing car into a homologation version for the public in 1975. Years later, this little sports coupe has evolved into a legend. Its 3.0-liter flat-six engine made 256 hp and 243 lb-ft of torque thanks to a little turbo attached.
In 1978, the 930 got an even bigger 3.3-liter engine that could make 40 more hp and 61 lb-ft more torque. Paul owns two of these, hopefully, one of each version.
Related: Here's What Made The 1970s Porsche 930 Turbo So Fast
2

BMW M1
The M1 was the first-ever M car from the German manufacturer. That's right, Paul Walker's collection has yet another very special car in sports car history. Like the aforementioned Porsche 930, the M1 started its life as a homologation version of BMW's race car. And again, you guessed it, the M1 is one of the most iconic and collectible cars on the planet right now.
The M1 and the i8 are the only two BMWs with a mid-engine layout. Only 453 of these exist, some of which have also seen action on a racetrack. Paul's M1 has the classic White paint with the M car racing colors.
Related: Here's Why We Love The BMW M1
1

1989 Nissan R32 Skyline Race Car
If you think ‌the R32 was a beast of a car, wait until you hear about the stripped-out race car version. The Skyline R32 is the one that earned the name Godzilla for the Skyline series, after all. Paul's R32 Skyline is a proper Japanese race car with a full roll-cage, just one Sparco racing seat, and a fire extinguisher.
Even the steering wheel is on the right-hand side. Under the hood, it's got a stock engine—a 2.6-liter twin-turbo inline-6 that makes 332 hp. A lot of Paul's cars have been going under the hammer, and this Skyline R32 fetched $100,100.
Paul Walker's "Fast And Furious" Nissan 370Z Breaks Auction Record
Read Next