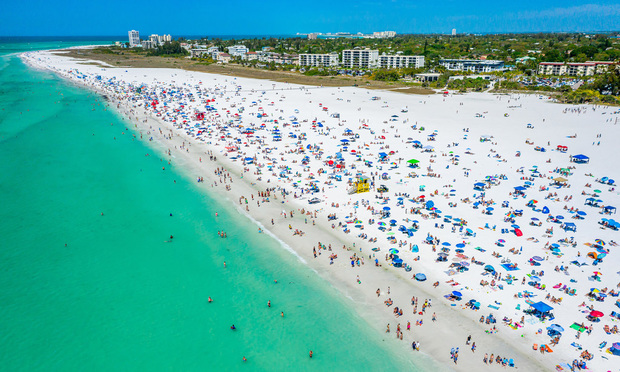 Spring break insurance tips | PropertyCasualty360
The spring season is often associated with rebirth and renewal. So it makes sense that so many students and families capitalize on this time of year to seek out a new lease on life via spring break travel.
AAA reports that international spring break travel is up 30% over 2022, and that more than 40% of adults in the U.S. plan to travel with multiple family members. The hottest interntional destinations? Mexico, the Caribbean and Europe, according to AAA.
"We've seen a spike in international Spring Break bookings," says AAA Senior Vice President of Travel Paula Twidale. "Families are making up for lost time."
But few things can turn the tide on an enjoyable vacation faster than trouble at home while adventurers are away or trouble on the road in the midst of their travels.
The good news: Insurance was designed to protect policyholders when the unexpected happens, and that includes during spring break. With that in mind, here are some tips for spring break coverages from Insurance.com:
Renting a car? Your own auto insurance or a credit card may provide coverage in the case of a rental car incident. Be sure to alert the insurer before you travel and check to see what kind of rental car coverage may be available.
Worried about theft or property loss? Homeowners insurance often covers personal property, even when you're not at home. Homeowners' limited liability insurance also may extend to any damage that may happen to a vacation rental.
Planning to travel abroad? This is when additional insurance may be necessary as there are sometimes domestic limitations on health insurance, car insurance and other coverages. It's also wise to buy travel insurance, which can cover not only some of the costs of a disrupted trip but also lost baggage, emergency medical care and more. Note that travel insurance often will not cover interruptions due to known, foreseeable events.
"Spring break is a busy time for travel, but it's important not to leave home without verifying any applicable insurance coverage, especially if there are plans to rent a car or stay in an Airbnb or other rental," says Leslie Kasperowicz, managing editor for Insurance.com. "In many cases, home and car insurance extends coverage, but no one wants to find out after something goes wrong that it's not covered."
See also: