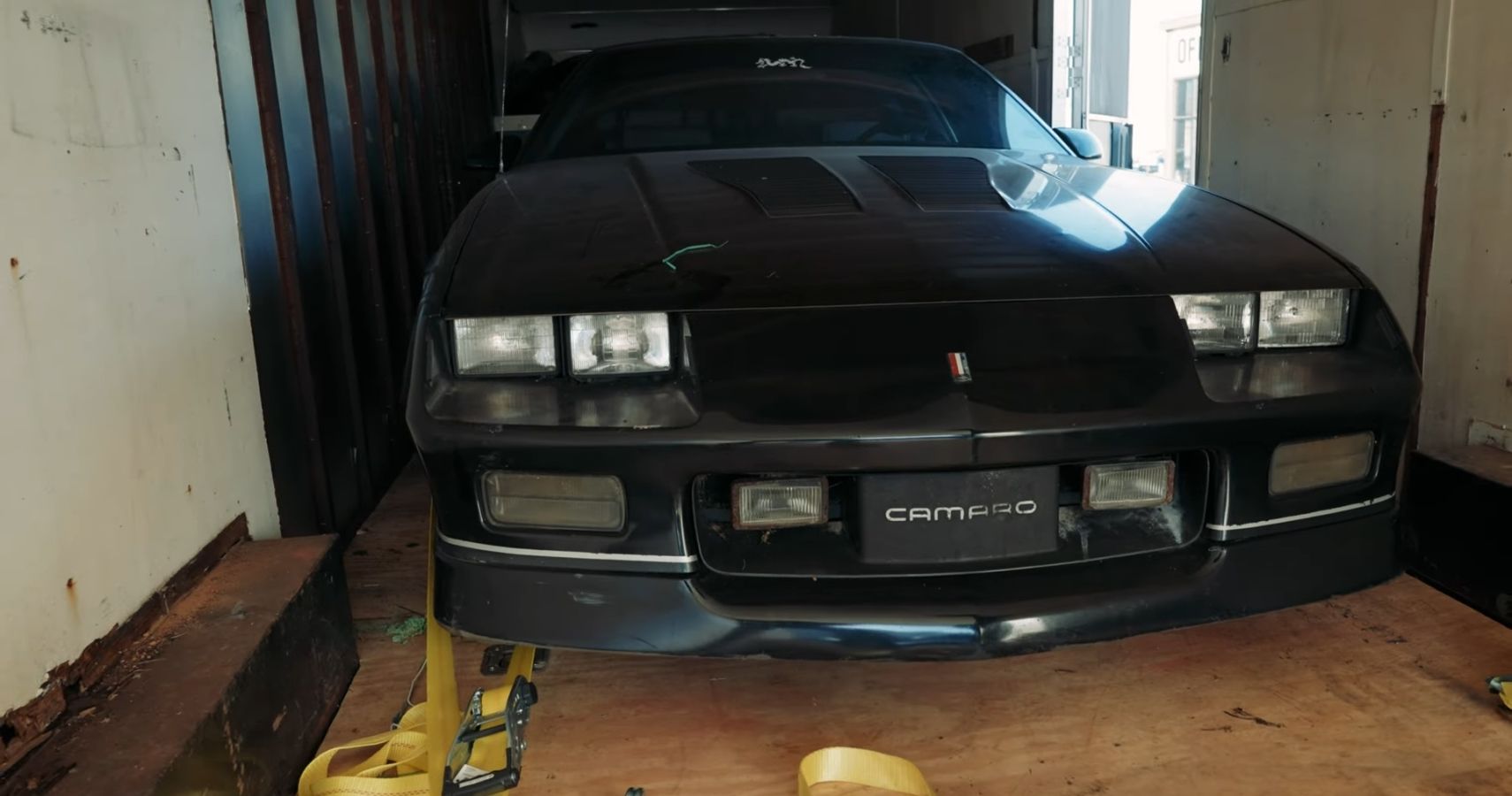 Richard Rawlings Strikes Gold With A Trailer Full Of Classic Muscle Cars
Richard Rawlings has taken a trip to Arkansas, buying two classic muscle cars and picking up a trailer and a pair of pickups in the proces.
Richard Rawlings and his team at Gas Monkey Garage have started 2023 off in fine style. He and the team have already celebrated not only their 500th YouTube video but also their one millionth subscriber on the platform too. Now he is out hunting for more cars once again, this time heading off to Arkansas after he heard about a trailer that is apparently full of classic cars. Yeah, a trailer full of classic cars! And it's one that Rawlings is hoping to get his hands on.
The aim of this trip to Arkansas is to head to Whippoorwill LN, Perryville, where the cars are and buy the trailer full and bring them home. And Rawlings really does want to buy the entire trailer, hook it up and just take it right back to Gas Monkey Garage. It sounds like some sweet cars are in this trailer such as a 1971 Chevrolet Camaro RS SS and a 1987 Camaro IROC-Z, perhaps the most special of the two cars. Before that even starts though, Rawlings wheels a deal with someone at the café he is having coffee at!
RELATED: Richard Rawlings Reveals His Highest And Lowest Moments At Gas Monkey Garage
Rawlings Gets His Hands On A 1990s Silverado Before Heading To The Camaros
Before he even gets to the Camaros, Rawlings ends up buying a 1994 Chevrolet Silverado Extended Cab from a guy who is sat on the next table away from him. This was absolutely not a deal Rawlings was expecting to make but he is quick to swoop in there and get his hands on it. No matter where he is, Rawlings is always wheeling and dealing. And when his friends show up, it sounds like he will get a sweet deal on the Camaros and trailer.
After a quick look at the Silverado, Rawlings seals the deal and then its time to get over to the two muscle cars. The first Camaro they check out is the 1977 edition with its power steering and power brakes, as well as air conditioning. It is a numbers matching example, but there is a bit of rust. The vinyl roof though has no rust which is a plus. It's been clearly repainted but it's the original color on the exterior, and interior. Now though it's time to check out the all-important IROC-Z from 1987.
The 1987 Chevrolet Camaro IROC-Z Is The Star Of This Deal
Over to the trailer and he is off to check out the IROC-Z. It looks clean enough, and its rubber bumpers are in good shape. That alleviates some of the concern Rawlings would have. Rawlings does like the trailer too and hopes to have it for the Garage, and he does indeed like the IROC-Z as it is in super clean condition. It came out in the same year Rawlings graduated from high school and it's a car Rawlings wanted at the time. He and the guys know that IROC-Zs in that black don't come up for sale much.
The value of them is certainly going up too. So Rawlings is keeping his fingers crossed he can make a deal. The rust on the 1970s Camaro is a bit of an issue. After some negotiating, they settle on $20,000. Then a flip for $2,000 sees Rawlings get it for $18,000 all-in. The dealing does not stop there though as Rawlings gets his hands on a Dodge Ram short-bed to make it four cars in total that he has got his hands on. But he is driving home with the two Camaros and the trailer.
A Short Trip To Arkansas Sees Rawlings Come Away With Plenty Of Goodies
Some hard bargaining sees Rawlings get that deal for the Camaros and trailer down a little bit. His plan is to keep the 1987 Camaro around, and turn it into something pretty cool for Gas Monkey Garage. So its been one hell of an adventure for Rawlings and his team, Rawlings had a good feeling about the IROC-Z and everything made it back to Dallas to the garage. He is pretty happy to have his hands on a trailer too, although the truck towing the trailer blew two tires out!
RELATED: Richard Rawlings Bets Big On A Gold Mine Of Rare Classic MOPAR Barn Finds
Rawlings Is Over The Moon With The 1987 IROC-Z Camaro
With the cars off the trailer, Rawlings can finally get a good look at the IROC-Z Camaro. It definitely did not disappoint either, and Rawlings is very happy with his slightly risky purchase. Under the hood, there is a 350 ci engine too although with no tags it's difficult to be certain! Rawlings is really keen to find out exactly what it is, and he is so happy to get a black one, this easily one of his dream cars. It's very much been a successful trip for Rawlings, and he is super excited to see what the garage can do with it.
Source: Gas Monkey Garage YouTube Channel