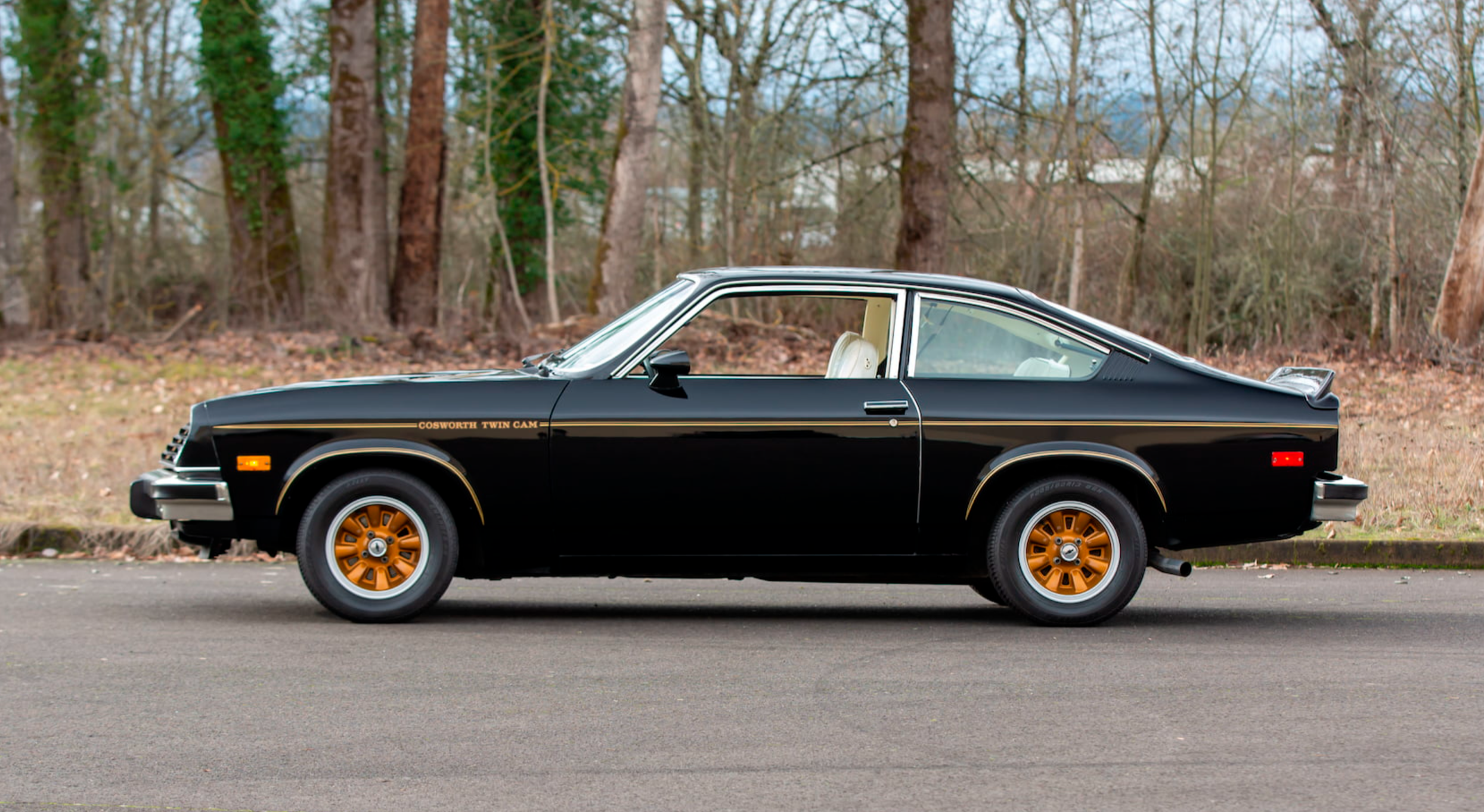 Everyone Regrets Buying These 10 American Classic Cars
Most classic cars demand some added maintenance and care when owners invest in an automobile several decades old or more. On the other hand, there is a difference between a classic car being attention-starved and mechanically challenged to the point that keeping it running would bankrupt most buyers. In other cases, old cars may be downright dangerous to drive if previous care keepers have not addressed fatal flaws that led to manufacturer recalls after their release. No one wants to regret making a major purchase like a car, but even the most-respected classic car auction sites will sell some models that are better kept as showpieces than driven.
When compiling a list of the most regrettable purchases for American classic car enthusiasts, several common themes emerge among the offending vehicles. Over the years, while some innovations in the automotive industry have paid instant dividends, others led to unanticipated mechanical failures. In certain cases, malaise era demands for more fuel-efficient cars saw muscle and sports cars diminish to the point where they become the least desirable generation in a model's storied history. The following 10 classic cars demand that potential buyers educate themselves on the drawbacks of a model, if not avoid them completely.
10

1981 Cadillac Fleetwood V-8-6-4
Still in the grips of the Malaise era where car manufacturers were looking for ways to make their large automobiles more fuel-efficient, Cadillac introduced a variable displacement engine in its 1981 models. The concept involved using a Commuter Command Module to determine when to stop using two or four-engine cylinders, saving fuel.
Unfortunately, the technology of the day wasn't able to keep up with the changes in a dynamic real-world driving experience, and drivers noticed jarring hesitations when dropping cylinders. Cadillac would quickly ditch the idea of a variable displacement engine, but not in time to save the 1981 Cadillac Fleetwood, which otherwise was extremely spacious with excellent suspension.
9

1980 Chevrolet Corvette 305 California
While the Corvette has enjoyed a long reputation as being one of the most successful American sports cars, there are a handful of models that Chevrolet would rather forget. Due to extremely strict emission regulations in California in 1980, the 305 had to downsize its V8 engine to the point that it could only output 180 hp.
Adding to its troubles, the 1980 305 California only offered a 3-speed automatic transmission, reducing torque and making the car drive more like an ordinary family sedan. Buyers will undoubtedly regret purchasing this Corvette once they realize just how underpowered it is.
RELATED: Formerly Abandoned 1980 Corvette Dares 700-Mile Road Trip During Blizzard
8

1978 Dodge Challenger
It's hard to find too much disagreement among Dodge Challenger fans that the 2nd generation of the pony car, launched in 1978, was a disappointment compared to earlier and some later models. The Challengers of this era are essentially Mitsubishi Galant Lambdas with different names.
Galant Lambdas were respectable personal luxury coupes, but they lacked both the styling and raw horsepower buyers expected with the Dodge Challenger. With its largest engine option only capable of producing 105 hp, the 1978 Challenger was downright wimpy compared to earlier models like the 1970 with an output of 390 hp.
7

1958 Ford Edsel
With most classic cars today, they at least give modern drivers a sense of nostalgia, but in the 1960s, the Edsels made Ford executives feel nauseous more than anything else. The Edsel was a marketing and sales flop, arriving at a higher price than most buyers were expecting, and offering a confounding 18 different trims in 1958, overwhelming potential buyers with options.
Another problem for the Edsel was its build quality as a result of a rushed manufacturing process by workers who had not been properly trained to implement innovations like its Teletouch push-button transmission. Classic car collectors should expect to pay more than just the asking price to keep an Edsel running properly.
6

1971 Ford Pinto
Aimed at taking a dent out of the foreign market, the Ford Pinto was the first American-made subcompact car introduced in 1971. In barely over 2 years, the Pinto went from a concept to a reality, which some use to explain its fatal flaw of a gas tank too susceptible to punctures during a crash.
The Pinto would end up costing Ford dearly with record-high lawsuits from numerous victims who claimed the Pinto's design was responsible for deadly fires. In addition, the Pinto was not a very comfortable car to sit in for long periods of time, so potential buyers today could have plenty of regrets if they purchase one used.
5

1934 DeSoto Airflow
A division of the Chrysler Corporation, the Airflow was the sole focus of DeSoto's entire 1934 product line, with the car featuring revolutionary construction and styling for the times. Built with a unibody design, passengers were able to ride within the frame and not on top of the wheels, allowing for a smoother ride.
Despite the aerodynamic construction that allowed it to speed down the new highways of the era, production delays combined with its unusual shape failed to win over the buying public. Also, rumors were widespread that the new manufacturing techniques required to build the Airflow led to reliability problems. Most of these rumors were false, but the car did suffer from its share of catastrophic engine issues.
4

1961 Chevrolet Corvair
Before earning the label of unsafe to drive, the Corvair enjoyed a solid run of success from 1960 to 1969 as a compact car with an unconventional rear-mounted air-cooled engine. According to Ralph Nader in Unsafe at Any Speed, this configuration led to the Corvair becoming unstable while its single-piece steering column could impale drivers in collisions. In addition, thanks to some weak hinges, the hood had a habit of becoming a projectile at high speeds.
If you are considering an early model Corvair, also be aware that they have a tendency to leak oil, and versions with heaters under the hood are especially risky investments.
3

1974 Ford Mustang
As an answer to the great oil crisis of the time, the 2nd generation of the Ford Mustang arrived in 1974 as more compact but also less powerful than fans of the pony car were expecting. Also, the Mustang II has suffered from a reputation as being a rebadged Pinto, sharing brakes and suspension components with the economy car.
To buyers in 1974, the Mustang II made some necessary compromises in order to accommodate high fuel prices. However, it's difficult for prospective buyers of classic cars to get too excited about these Mustangs considering their lack of horsepower. In addition, Mustangs from the early to mid-1970s have the reputation for more than typical rusting.
RELATED: The Mustang II: The Most Important Mustang We Love To Hate
2

1970 AMC Gremlin
Often regarded as one of the ugliest cars of all time, the AMC Gremlin is easily recognizable for having a long hood followed by a tail section that ends too abruptly. Even though the Gremlin bore a resemblance to a shortened AMC Hornet, the car was still larger than subcompact offerings like the Ford Pinto and Chevrolet Vega.
With its size and weight, the Gremlin failed to provide the fuel-efficient driving experience that became more in demand as the 1970s went on. Potential buyers of used Gremlins today should also be aware that its hatchback door has a tendency to break and the car in general has poor braking and handling.
1

1971 Chevrolet Vega
In 1971, the heavily marketed Chevrolet Vega arrived with some notable advancements in automotive technology. The Vega's simplified design allowed it to require only a fraction of the parts that most Chevrolet cars were using at the time. Also, its aluminum-die cast engine helped the car to be lighter and more fuel-efficient.
Unfortunately, due to a lack of proper cooling near the engine and faulty valve stems, the Vega was notorious for catching on fire leading to a series of massive recalls. The Vega also proved to be one of the most rust-prone models of its era. The dreaded condition often presented itself after just one year of use, cementing its legacy as one of the worst cars of all time.