Continuing history: Young Enid Antique Car Club members enter vehicles at local car show for 1st time | News
ENID, Okla. — Mack Morris bought his first vehicle when he was 11 years old.
After a lot of time and money spent on the 1979 Chevrolet Camaro, the now-18-year-old senior at Kremlin-Hillsdale High School entered it into the annual Boy Scouts of America Car Show for the first time ever.
"It means a lot to me," Morris said of his first venture entering a vehicle into the BSA Car Show, "because it feels like I finally accomplished part of the goal of getting this car to show-preparedness and readiness — it's all together."
And, Morris is not alone in this endeavor.
Jack Arthur, a 17-year-old senior at KHHS, and 17-year-old Casey Elledge, a junior at Enid High School, also entered their own vehicles for the first time into the annual BSA Car Show, which had around 121 vehicles parked at the Chisholm Trail Expo Center on Saturday.
The teenagers are the youngest members of the Enid Antique Car Club.
Bud Smith, president of the EACC, said it's rewarding to see the three boys involved, as the EACC is made up of mostly older people with older vehicles.
"You want to have successors planned, and let the young people then come through and learn from those older, more experienced people," Smith said. "Those younger people will then come through and continue the history."
Eldon Wheeler, a longtime EACC member, had a hand in convincing all three teenagers to join EACC after seeing their interest in cars, as he was a neighbor of both Morris' and Elledge's and a friend of Arthur's family through their restaurant, the Wooden Nickel.
"They're three of the finest boys I've ever known," Wheeler said. "We want to invest our lives in kids like that. … They deserve the credit."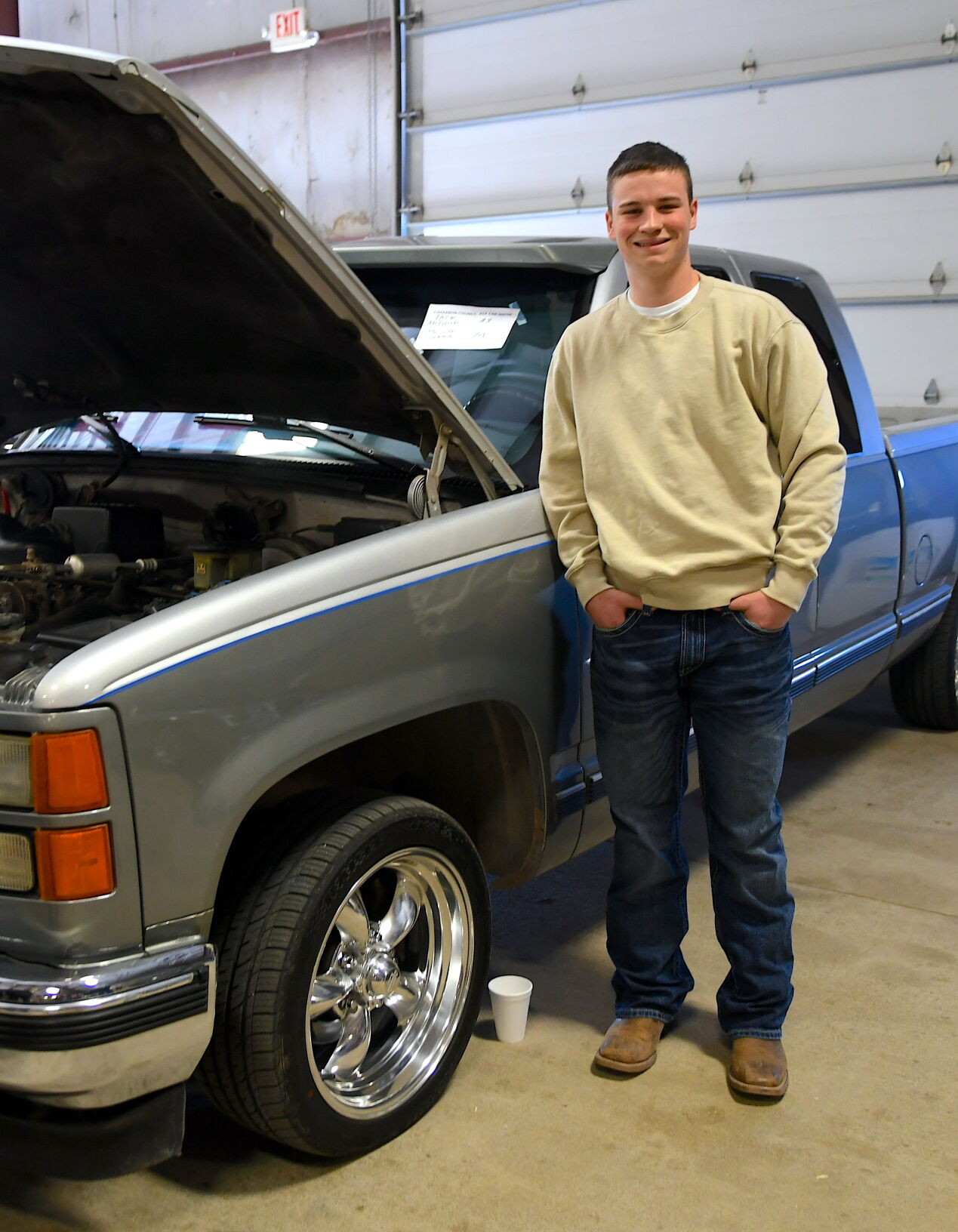 'Getting as much out of it as I can'
The 1996 GMC Sierra that Arthur entered into the show previously was used as a farmer's work truck before his family bought it around 12 years ago.
Arthur got the vehicle two years ago and, since then, he's put a lot time into fixing up the truck — cosmetic work such as replacing the tailgate and installing new wheels — and working at the Wooden Nickel and with a Lahoma farmer to earn money for it.
"Just saving money for whatever — at the time, I didn't know it would be for this, but I'm glad I did," Arthur said, adding that he has more plans for the truck in the future, including putting a lowering kit on it.
Arthur said he's proud of the GMC Sierra and the work that's been put into it, as well as of being an EACC member.
"It's like being in a community — everybody here is for each other," Arthur said. "Everybody's got their own cars and respects everybody else's cars, and they all look into how much work's been put into their cars."
After he graduates from KHHS, Arthur said he'll be pursuing a forensics and criminal justice degree at the University of Central Oklahoma, and the truck will be going with him.
"I plan on taking it to college with me — getting as much out of it as I can and keeping it in the family, for sure," he said. "As long as it's running, I don't see why I'd give it away."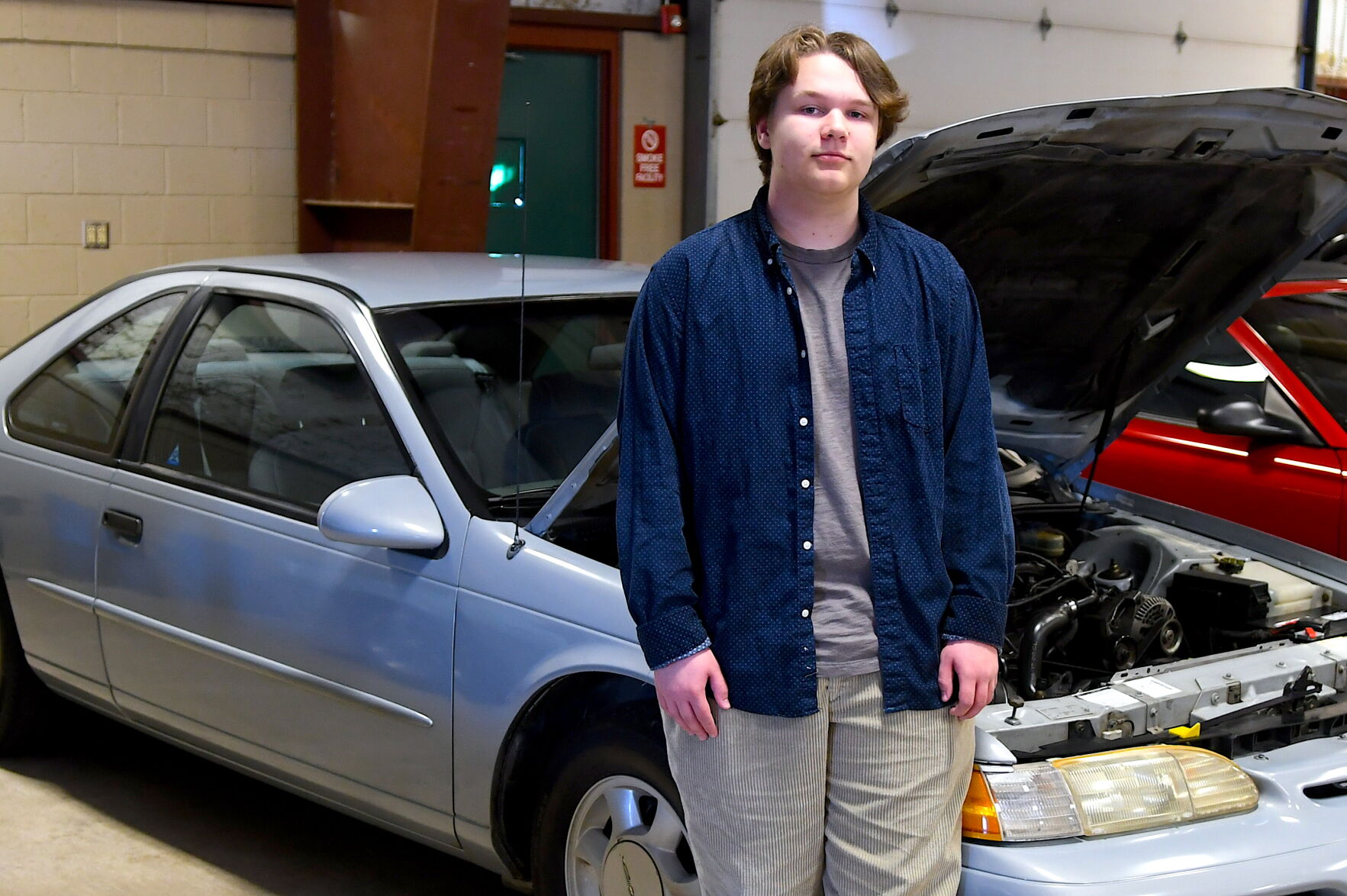 'A whole different view'Elledge, after being invited to attend by Wheeler, officially joined EACC four years ago when he was 13 years old.
"(Wheeler) has a great '62 Starfire, so I just thought, 'Even if I don't have a car, I can still go to these and support him because he's got a great car, and he's a great car owner. He's the one who got us into all of this," he said, thanking Wheeler, Smith and other EACC members for all their help and support.
Elledge bought his 1994 Ford Thunderbird about one month ago, and since then, a few oil leaks have been fixed; the engine and transmission had to be taken out; and some of the interior has been replaced.
Elledge said he plans on changing the shocks and ball joints of the Thunderbird to make it ride smoother.
"But, after that, we'll just have to see what happens when time goes by," he said. "It's a great car. There's pretty much nothing wrong with it, other than that, so that's all I have for it right now."
As a longtime attendee and volunteer of the BSA Car Show, Elledge said seeing his vehicle — the first one he's ever owned — in it "is a whole different view."
"This is a great experience. I've always wanted to have a car that I can consider part of (EACC) along with me," he said. "It's great to be in the club and see everybody else's cars, but when it's your own, it's special, and it feels really nice to be in the show."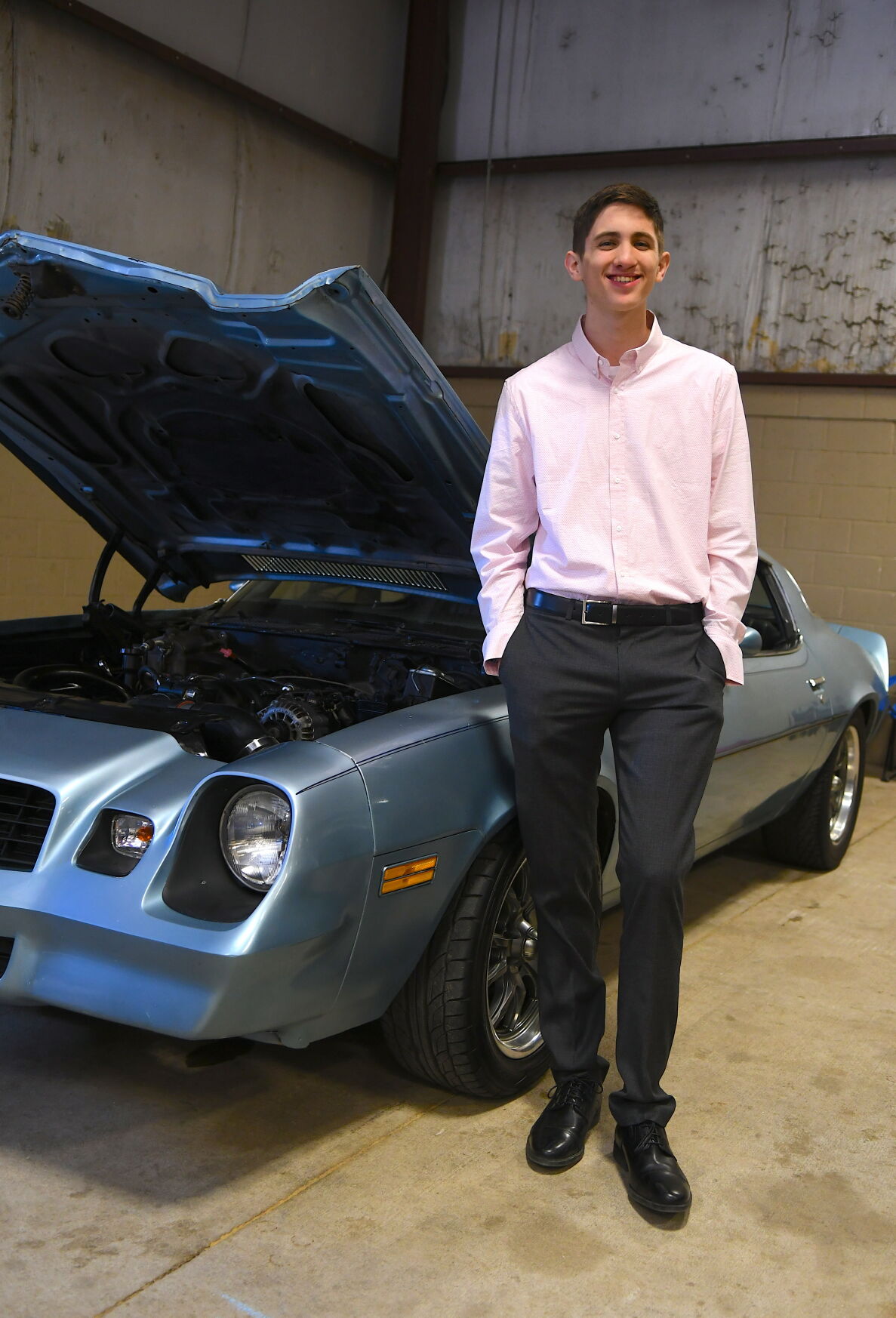 'Where we are today'
Morris' Camaro cost $200 when it was purchased, but it was missing everything — a lot of parts, the front fender and bumper, the hood, the engine and the transmission.
"It was just bare bones," he said.
Since then, Morris put a lot of work into restoring and rebuilding the car, doing most of it himself with some help from his father. The journey, he said, was a process of, "What's next, and what do I have money for?"
Morris did odd jobs before he started working at Jumbo Foods and now Tommy's Express Car Wash, and a lot of little purchases for his car added up to the big picture.
He was finally able to start driving the Camaro daily in October 2022.
"It has really come together, all as one piece over the course of several years of just doing a little work here and there — and little amounts of money spent — and this is where we are today," Morris said.
His parents, Mark and Hallie Morris, both said it was awesome to see the Camaro running and for Morris to finally be able to enjoy it.
"He has always loved cars," Hallie said. "When he was 9 or 10 years old, he started talking about wanting to fix up an old car, … so for me, to see something he wanted when he was so little come to fruition and his incredible joy — I don't know that any mother could ask for more for their child, to watch a dream come true when he's only 18 years old."
Morris joined EACC, thanks to Wheeler, when he was 12 years old, and now, he said he's proud of where he is today, thanks to the help and support of Wheeler, Smith and other EACC members.
"I felt very excited," Morris said of his first venture entering a vehicle into the BSA Car Show. "I've gotten to talk to a lot of people, and it's been great to share my story."
Morris' journey with car restoration will hopefully continue, as he wants to, after taking a gap year to work and save money, apply for the Automotive Restoration Technology Program at McPherson College in Kansas — the only one in the country.
"They only accept 50 applicants per year," he said. "So, if I get in, I can have a career where I'm restoring and rebuilding classic cars for a living."
His parents are excited to see what Morris' future will bring.
"We're just hoping and praying he'll make it into McPherson and be able to pursue this for the rest of his life," Hallie said. "That is really his big goal and his big dream."