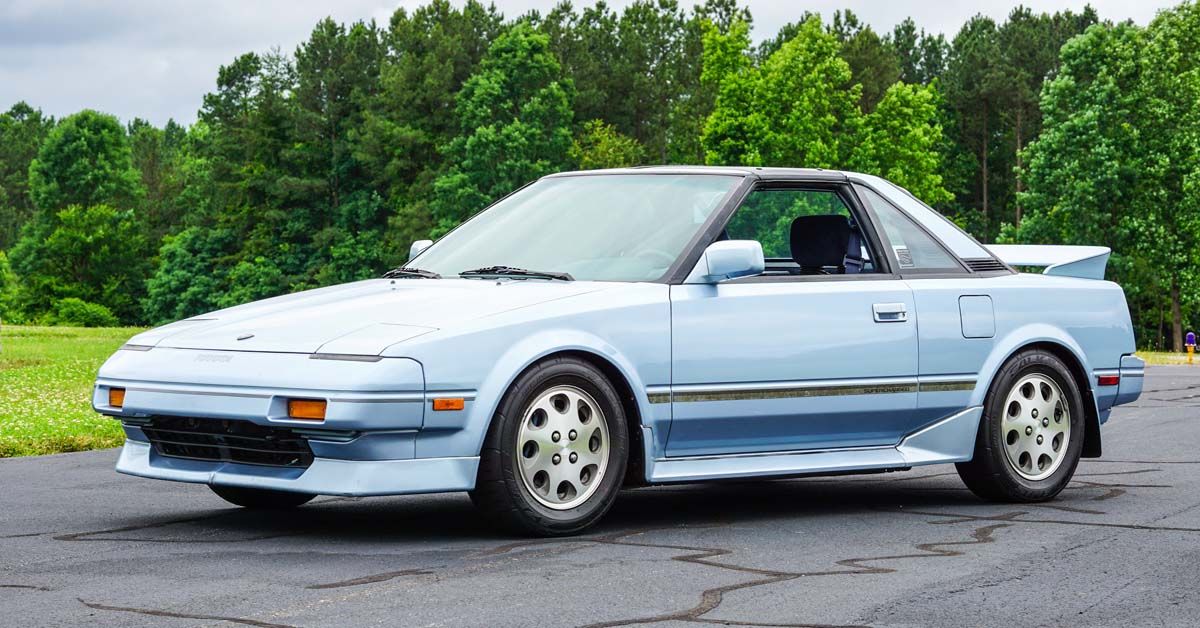 Collectors Stay Away From These Classic Japanese Cars
When one thinks of classic cars, muscle and vintage American or European come to mind, but one should not forget the classic Japanese cars. If you widen your horizons, there are plenty of Japanese roadsters that fit the bill and give you all that you have ever wanted from a good classic car. Plus, amazingly, they come reliable and manage to give you all the thrills that you need from a classic, be it in looks, power, or that retro old-school feel.
While some classic Japanese cars are the ones America did get as new cars, others were never available here and were JDMs, as in vehicles only sold to the Japanese domestic market.
Then there are some classic Japanese cars the collectors like to stay away from, because of availability, lack of interest, or utter mediocrity. We list out some of these doozies that you should give a wide berth to.
10

1970-1978 Mazda RX-2 and RX-3: Classic Japanese Car En Masse
Back in the 70s, the RX-2 and RX-3 were the first mass-produced rotary-powered vehicles from the house of Mazda. Available in coupe, sedan, and station wagons, they came with incredible build qualiity. Plus, armed with an excellent HVAC system and perfect seats they were plenty of fun to drive.
These early Mazdas are dubbed as hallmark cars today and remain relatively affordable in the classic car bazaar because of sheer numbers. One sold for about $16,000 last month itself so the collectors aren't all that besotted considering there are plenty of them around and barely any buyer interest.
Related: Nobody Is Buying These JDM Cars Today
9

1979-1981 Toyota Celica Supra: Not A Mk IV
The original Toyota Celica Supra, also the first-gen Supras, were built tough, dependable, and were excellent deals for little money. Toyota's trust and Supra's affordability were enough to convince buyers. These coupes carried an awkward bumper design but what lay under the hood is what mattered.
The mill was a 2.6-liter inline-6 putting out 110 horses. It's may not sound exciting by today's standards, but a front-engine, rear-drive layout and a relatively light curb weight made it a cool choude. And yet, car collectors usually stay away because the Celica Supra is boring and not F&F.
8

1986-1989 Mitsubishi Starion ESI-R/Chrysler Conquest TSi: Rebadged Too Much
Back in the 80s, the rear-wheel-drive Mitsubishi's Starion charmed its buyers with good looks and luxurious interiors. Enough to tempt Chrysler to sell it as Conquest at its dealerships in the US. The Starion had all the paraphernalia needed in a successful sports car.
It did a 0-to-60 mph sprint in about 7 seconds using its turbocharged and intercooled 2.6-liter inline-four engine that made 176-188 horses. But it left the US soil in 1989 after seven blitzkrieg years and today sells for peanuts because of repeated identity. All you need to for one of these is about $9,000.
7

1987 Isuzu Impulse RS Turbo: Abandoned Classic Japanese Car
Isuzu had its own set of issues and struggles for many years before it finally upped and left the US market in 2009. But the rear-wheel-drive RS that debuted in 1981 was a fantastic car. It was designed by the legendary Italian designer Giorgetto Giugiaro and the white-only RS was a special edition car.
It came powered by a turbocharged 2.0-liter inline-4 cranking out 140 horses and 166 lb-ft of torque. It should be a great collector's car but buyers usually stay away because Isuzu is a barely remembered brand in the US today and lacks any support. One sold for just $8,500 last year.
Related: Made In Japan: 25 Supposedly Reliable Cars That'll Break Down In Five Years
6

1993-1995 Acura Legend GS: No Taste For Luxury
As the top-of-the-line Acura, the Legend GS was armed with a monstrous 3.2-liter V6 mill thrashing out 230 horses and came with upgraded brakes, and sportier suspension. The 16-inch 5-spoke wheels it rode on were even dubbed as GS Wheels.
These six-speed GSs came fully loaded and were stickered in the $30,000 range in the mid-90s. They are strong and reliable but get immensely overlooked in the classic car market. Some of them even sell for under $5,000. With just about 88,000 miles on it, it's criminal.
5

1989-1992 Nissan 240SX: Not A Z Classic Japanese Car
The 240SX, sold in Japan as the Silvia, debuted in 1989 and somewhat reminded us of the yesteryears' Datsun 240Z, the original Z-car. Under its hood was a powerful 2.4-liter SOHC four powerplant pumping out 140 horses, instead of the 240Z's inline-sixes.
It even matched the 0-to-60 mph time of 240Z and returned electrifying performance with better handling. Yet, it could never match the magic of 240Z in the mind of the classic car aficionados. Classic car collectors have stayed away from them for years.
Related: 15 Classic JDMs That'll Cost You Peanuts
4

1990-91 Mitsubishi Galant AMG Type I & VR-4: A Classic JMD
The famed JDM car, Mitsubishi Galant AMG, never really received the love of classic car collectors. The same is the case with its other mate, the VR-4. With AMG's help, the Gallant squeaked out 170 horses from its inline-four mill. On the other hand, the VR-4 had a 2.0-liter turbocharged and intercooled four-pot jetting 197 horses.
Both are compelling cars of their era but lately have failed to fascinate classic car collectors. An immaculate AMG Type I fetched just $17,000. The VR-4s are equally within reach at about $11,000. Perhaps they should not have rebadged the Galant as the Dodge Charger.
Related: No One Thinks These JDM Cars Are Cool Anymore
3

1992-1995 Subaru SVX: Radical Classic Japanese Car
The Subaru SVX never had it easy from the go. It always was a struggle to sell, despite the all-wheel drive, the carefully planned aesthetics and the luxury. Perhaps it was a bit too way out there for Subaru's target audience with its window-within-window concept.
The 3.3-liter, six-cylinder engine made a cool 230 horses but only about 14,000 of these were made before fading into ignominy. Plus, it has no takers as a classic Japanese car either.
2

1989-1994 Nissan Maxima SE: Boring Classic Japanese Car
The Maxima entered its third generation in the early '90s, and new for 1992 was a 190-horsepower twin-cam V6. With variable timing and direct ignition, the Maxima SE turned into a sleek road beast even if it was a four-door sports car.
At the time, it came with a robust and healthy engine, along with plenty of reliability from the Nissan brand of cars. The attractive looks of the car helped too as did its four-door sports car status. Still there are no takers for this Japanese classic and they sell for as low as $11,000.
1

1988-1990 Toyota MR-2 Supercharged: Not Japanese Enough In Appeal
The MR-2 from Toyota was a mid-engine doorstopper-shaped classic Japanese car and zipped around quick with its 112-horsepower, 1.6-liter twin-cam inline-four engine. It was nearly the poor man's Ferrari because of the open-air feel of the car.
While the MR2 kept increasing in power and size, it really did not look Japanese enough to succeed back home and even the US buyers did not fall for its European-style wannabe looks. One sold for under $10,000.
Sources: Classic.com, BringaTrailer
These Tiny Japanese Sports Cars Prove That Fun Things Come In Small Packages
Despite being some of the tiniest sports cars ever produced these JDMs roar with lively engines and offer thrilling driving capabilities.
Read Next
About The Author