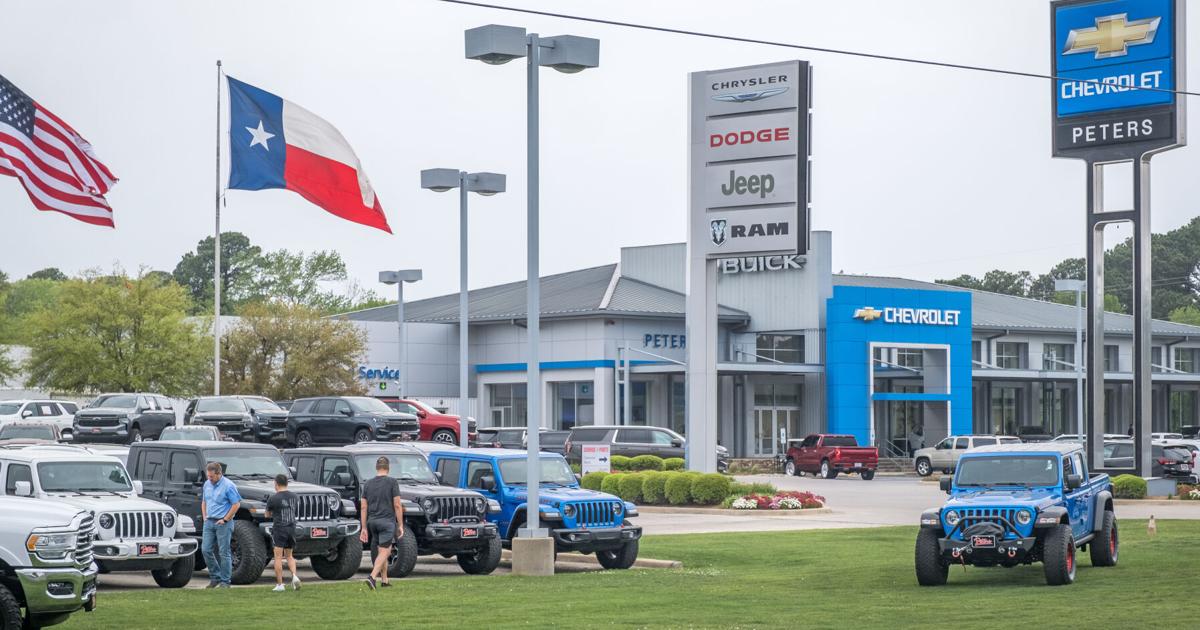 Business expert: Tips for buying a car in a seller's market | Business
Inflation, high-interest rates, and a microchip shortage that brought auto manufacturing to a grinding halt are just a few factors creating an incredibly tough market for anyone looking to buy a car. Experts say it's unlikely the market will swing in favor of the buyer again anytime soon.
"If you're in the market for a new (or used) car," said Mechele Agbayani Mills, president and CEO of BBB Central East Texas, "you may need to take a different approach than you have in the past."
BBB provides the following tips to help you get the best possible deal in a challenging market.
Don't get underwater. Many cars are still selling at prices over their sticker value. Consumers may be tempted to take out a bigger loan when it seems all vehicles sell for a premium. The problem is that cars are depreciating assets, and their value drops significantly as soon as you drive them off the lot. Without a decent down payment, you could quickly end up upside-down (a.k.a. underwater) on a loan, owing more than your car is worth. If your car gets totaled in a wreck or stolen, you could be left owing money on a vehicle you no longer have.
Don't count on discounts or even haggling. In the past, year-end deals and bartering to get a lower price on a car were part of the sales process. With limited inventory, getting a deep discount from a dealer trying to clear off excess inventory isn't likely. Consider trading in your used car. It is likely worth more than it would have been pre-pandemic.
You can order a car, but you'll have to wait. Another option with fewer cars on dealers' lots is to request a car customized to meet your needs. If you go this route, know that you'll probably wait at least six weeks to get the car, or much longer if it's a model in high demand.
Expand your search. If you're having trouble finding a car locally, consider expanding your search geographically. Looking outside of your city will give you more options but remember; you may need to travel to see the car and take it for a test drive.
Consider a used vehicle. Consider buying a used car if a new car doesn't fit your budget. Certified pre-owned cars might be a good option since they have warranty coverage and other "like new" perks. However, be willing to pay a little more for this option. Whether you buy from a dealer or a private seller, always do plenty of research and inspect the car carefully before you seal the deal.
Buy your lease. If you leased a car before all the supply disruptions started, chances are the end-of-lease purchase cost, set when you signed the contract, will be well below the current market price. If this is an opportunity open to you, take advantage!
Be patient. Yes, it's a competitive market, and you should be ready to pounce if you find a decent deal. Don't let a sense of urgency or desperation cause you to accept a bad deal or fall for a scam. You may need to compromise to a degree, but never overlook your primary goal of buying a vehicle that serves your needs and will get you around for years to come.
For more information
Visit the BBB Auto Resource Center for more tips and advice on buying, selling, renting, and repairing your vehicle. Find a car dealer near you. Check out BBB's tips for buying a car online.
Remember, to find businesses you can trust, look for the BBB Seal. It's the sign of a better business. Always look for businesses that follow BBB Accreditation Standards and BBB Standards for Trust.
For more than 100 years, the Better Business Bureau has been helping people find businesses, brands and charities they can trust. BBB serving Central East Texas opened their Tyler office in 1985 and serves 19 counties in East Texas.