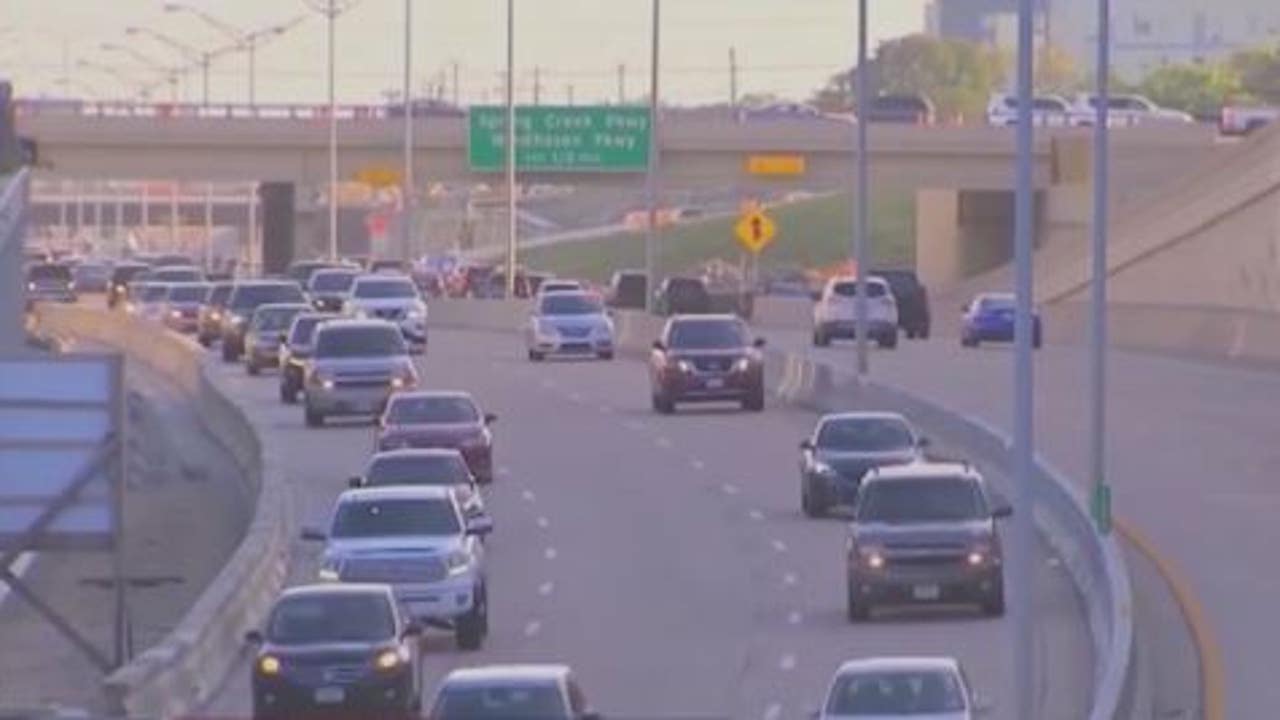 Auto insurance rising 8%, tips to cut it down
HOUSTON – Here comes another financial squeeze. Auto insurance rates are going up an average of 8.4%. That's on top of a 4.9% average increase last year.
But a new study finds many drivers are burning money in their gas tanks, because they don't shop around for lower rates.
RELATED: Auto insurance: Is inflation leaving you underinsured?
"Even if you've had a really clean driving record, you had a good year, you weren't driving a lot, you may still see your rates go up by as much as 9%. Sometimes, even more, depending on your driving record," explained Divya Sangam with the personal finance site ValuePenguin.
A local man showed us his insurance premium just jumped from $289 a month for two cars to $391, and he says he hasn't had any accidents or tickets.
Other drivers are feeling it, too.
"We have changed insurance companies probably three times," said Patrick & Lisa Bennett. "Yah, four years and no accidents, so we're like why is it so high?"
But that's what a ValuePenguin study found many drivers don't do: shop around for lower rates.
"You have to shop around. Chances are you're going to save a good chunk of money by doing so," said Sangam.
RELATED: Auto insurance rates climbing in 2022, how to lower your premiums
Many insurers consider your credit score as a factor to determine your rates, often giving lower insurance rates to drivers with higher credit scores. Value Penguin found drivers with good credit could save an average of $950 a year by switching to a lower-cost insurer. And the study found drivers with poor credit, who tend to pay as much as 80% more for insurance, could save an average of $1,643 a year by changing insurers.  
It's much more in some states, such as Texas. ValuePenguin says drivers with bad credit pay an average of $5,275 a year for insurance in Texas, but could qualify for a rate as low as $1,759 a year.
"It's a huge expense and if you're not shopping around. You're probably leaving about $3,500 on the table," said Sangam.
Easy ways to shop around for lower rates are to use an independent insurance agent, or one of many insurance comparison sites, such as The Zebra, Compare.com, or ValuePenguin.
RELATED: How to save on auto insurance while working remotely
Four states ban insurers from considering credit scores when determining rates, but Texas isn't one of them. There are also some companies that do not rely on credit scores, including Dillo Insurance, Root Insurance, MetroMile, Milewise from Allstate, and SmartMiles from Nationwide.
Cost is only one factor to consider when shopping for insurance. You also want to choose an insurance company that you know will be there for you when you need it, and provide good customer service. You can check their customer reviews online, and financial ratings through sites like A.M. Best Co., Fitch Ratings, or Moody's Investor Service, Inc.
If you're staying with your current insurer, you can also ask them to match a lower rate you're being offered.
Here are some other tips to reduce your premiums:
– Ask about discounts for things like bundling, being a good driver, or good grades for your teen driver. 
– Get a mileage-based plan if you don't drive very much.
– Install a telematics device in your vehicle that monitors you driving behavior. 
– Take a defensive driving course.
– Improve your credit score. 
– Increase your deductible.
You can also reduce your coverage to save money, but Sangam says you should only do that if you drive a car that's not worth very much.
"If you're driving an older car, and you don't think the value of the car is high enough that if it gets totaled that it's not worth replacing, then it's fine to switch to minimum coverage.  It's a tough decision to make, but it is an option open to you," said Sangam.