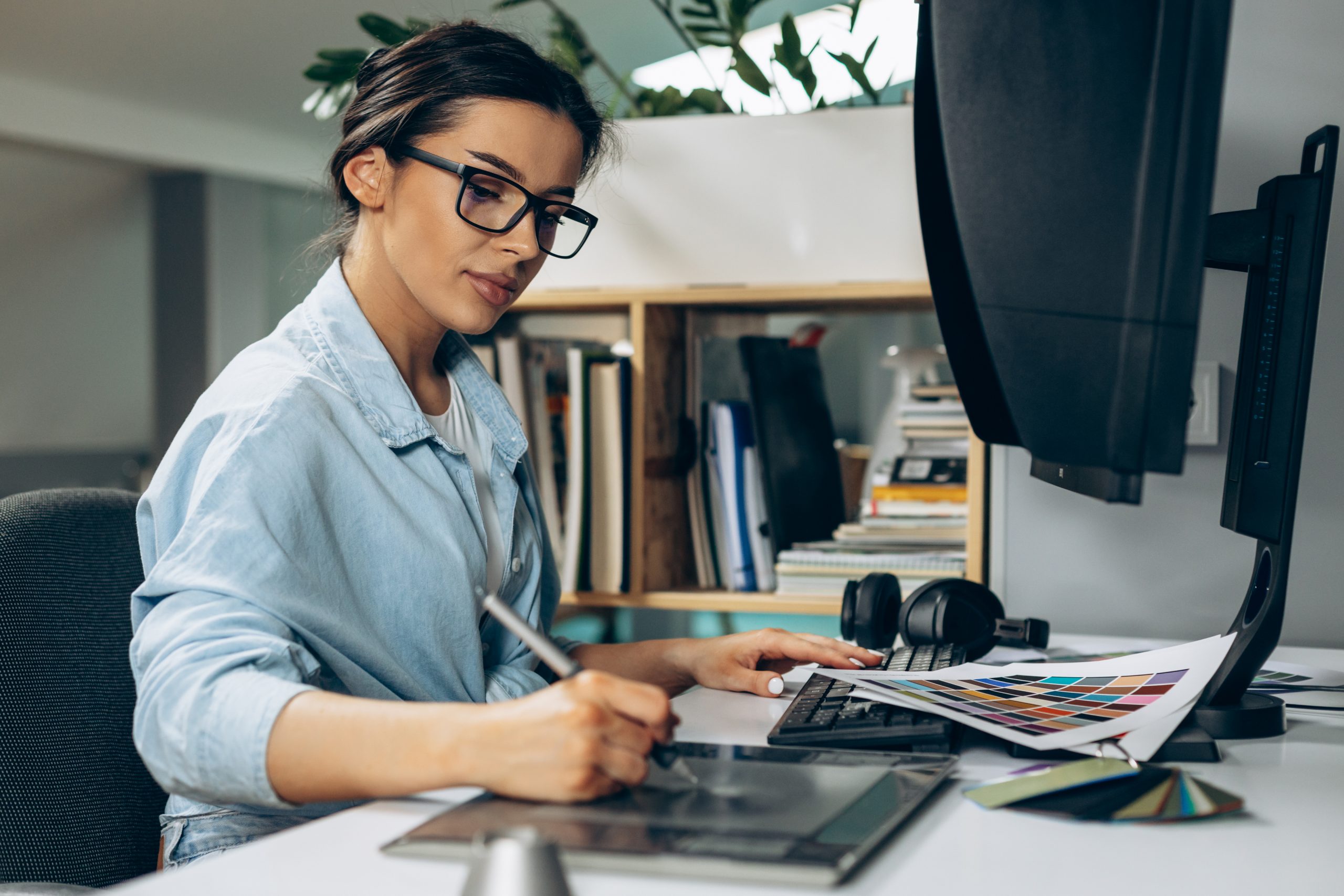 8 tips to revamp your dealership ad designs for today's modern customers
You may not want to believe it, but your customers are becoming increasingly immune to traditional advertising— especially your future customers. MarketingTech News mentions a report titled "Ad blockers and advocacy: Why Gen Z is blocking paid ads in favor of real voices', researchers found that 99% of consumers in Gen Z will hit 'skip' on an ad if it's an option and that nearly two-thirds (63%) use ad blockers to avoid online adverts."
Of course, that's Gen Z, but bring up what you do at any party, and you'll quickly discover others have a strong opinion about dealership advertising. So, it's time you up your game. And a new approach is essential to stand out from your competitor next door so you can make a lasting impression on today's discerning customers.
So, let's consider eight tips to spruce up your dealership ad designs to captivate buyers.
Prioritize the Visuals
As the adage goes, a picture is worth a thousand words. It's not new, customers have always been drawn to visually striking content, and your ads should be no exception. So, invest in better photography of your inventory and use eye-catching graphics to give your ad designs the edge they need to stand out. Depending on your OEM's co-op ad rules, you may even be able to use a dealer-branded look and feel to set you apart from your OEM dealer relative. And you may need a refresher on what "branding" means. It's not necessarily what your creative looks like.
KISS Still Works. Keep It Simple
In a world of information overload, simplicity is critical.
Don't overcrowd your ad designs with text, images, or unnecessary elements—unless you're running a discount fire sale. Instead, focus on a clear message and a strong call to action that will resonate with your target audience.
Everyone Loves (Honest) Stories
Storytelling is a powerful way to engage and connect with your audience. Utilize this technique to evoke emotion and create a memorable experience for potential buyers. You might immediately think you should use an influencer, but just like "spokespeople" in the past, consumers know the influencer is only there because they're getting paid. You're much better off sharing genuine stories of satisfied customers or crafting a narrative highlighting the unique features of your dealership and vehicles.
Harness the Power of Social Media
Today's consumers are spending more and more time on social media platforms. This presents an opportunity to reach them where they're most engaged. Share your ads on platforms like Facebook, Twitter, and Instagram to increase visibility and drive traffic to your dealership. For some good examples, check this post on Sprout Social.
Use Customer Testimonials. Real People. Real Results.
Word-of-mouth marketing is still one of the most influential factors in purchasing decisions. Including customer testimonials in your ads can lend credibility to your dealership and help build trust with prospective buyers. Be sure to choose authentic and relatable testimonials to create a strong connection.
Opt for Mobile-Friendly Design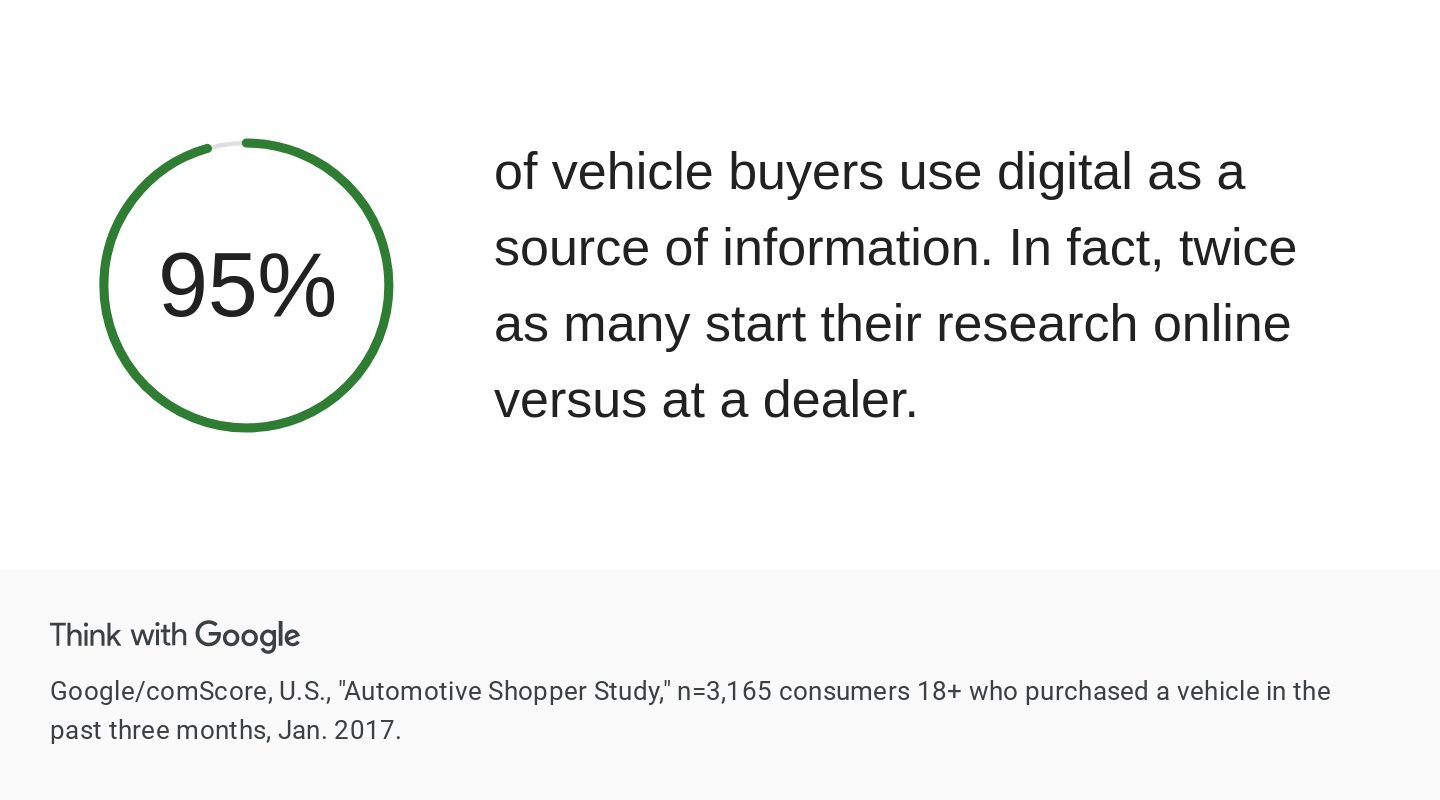 Think with Google says 95% of vehicle buyers use digital for information. In fact, twice as many start their research online versus at a dealer. So, more than ever, consumers are using mobile devices to research and make purchases. Ensuring your ads are mobile-friendly is essential for reaching today's on-the-go customers. Invest in responsive design and consider using mobile-specific ad designs formats like vertical video or carousel ads.
Personalize Your Message
Personalization is critical in today's marketing landscape. Tailor your ad designs to speak directly to your target audience by segmenting your market and crafting messages that resonate with specific buyer personas. Consider using dynamic content and data-driven insights to deliver a truly personalized experience.
Embrace Video Content
The previously mentioned Google study also says, "Over 70% of shoppers say online video has helped them learn more about an auto product they intend to buy." So video content is driving the digital advertising bus right now, and it's a medium that modern customers love to consume.
Incorporate video into your ad designs to showcase your dealership's unique offerings, provide virtual tours, or highlight the features and benefits of your vehicles. In addition, videos can be shared across multiple platforms, increasing the likelihood of reaching and engaging potential buyers.
By implementing these eight tips, you can be on the road to creating captivating ad designs that stand out and resonate with today's customers. Remember, thinking outside the box means delivering a fresh, engaging experience that will leave a lasting impression.