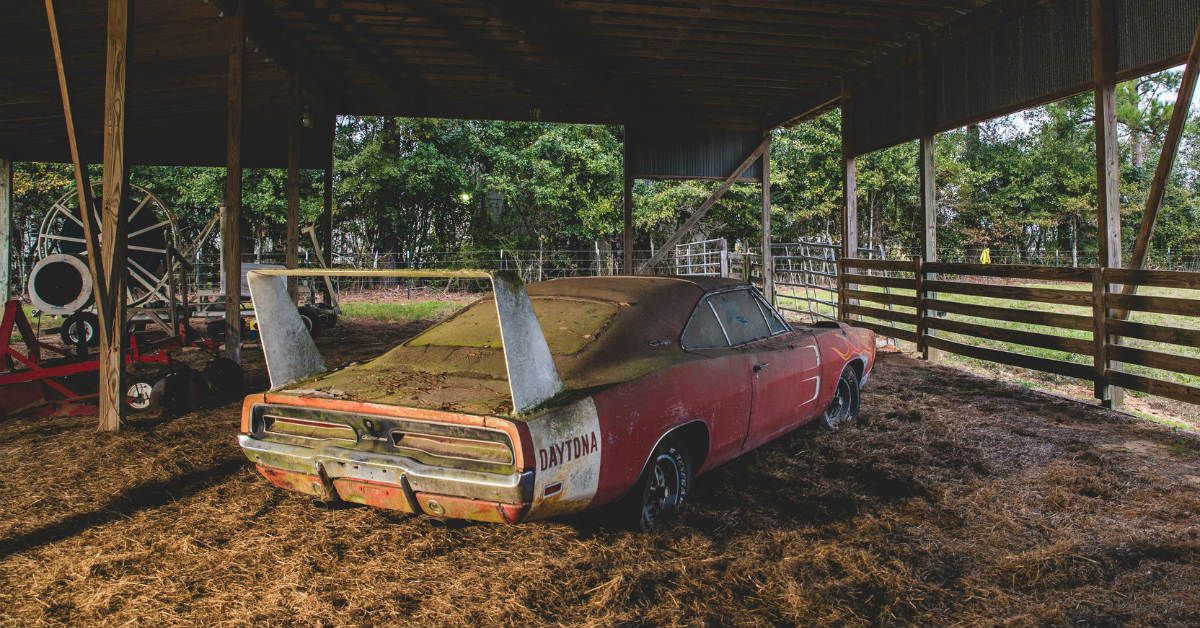 8 Classic Cars That Are A Nightmare To Restore
Hobbies can be very expensive, and car restoration can be one of the worst in that regard and turn into an absolute money pit. Turning a rusty 1970s barn find into the car of your dream can be a satisfying journey, from stripping it down to bare bones to fixing the mechanical, electrical, body, and upholstery, and reassemble it all. The amount of effort and money needed will depend on the car's condition and which model it is. Some cars are awesome drivers' delight, but just harder to work on than other cars.
It isn't just a matter of cost, since factors like time taken to restore and the risk of damaging the vehicle, especially classic cars, can make the restoration job more challenging. That considered, some cars you can conduct the restoration yourself in your home garage, while others are more difficult and demand that you leave the job to professionals. You might get excited paying up for that sick classic supercar barn find, but it is good to conduct enough research to know how you will approach its transformation back to life. While some cars are a breeze to restore, there are some classic cars that are a nightmare to fix up.
8

Porsche 928
The Porsche 928 was almost ten times more expensive than a contemporary compact car at its launch. It was a great car with advances like an all-aluminum V8 engine and passive rear-wheel steering. But it was expensive, costing more than the 911 at the time. However, the cars haven't held their value, and you can find dilapidated units for as low as $5k, but they are probably on their fifth neglectful owner, making a restoration job a nightmare.
Also, Porsche 928 parts come with scary prices. For instance, a gauge cluster goes for $600 on eBay. You will have to dig deeper with more crucial mechanical and electrical parts for your build, which will run into thousands of dollars to get your 928 in good shape.
RELATED: Here's How Much A 1928 Cadillac Series 341-A Costs Today
7

Mercedes-Benz 600
The Mercedes-Benz 600 was a line of ultra-luxury cars built between 1963 and 1981, and is easily one of the most overbuilt and over-engineered cars ever made, which also means it's among the most difficult cars to work on. The engineers had a simple task; to build the best car in the world for statesmen and powerful-rich individuals. Top-class comfort was the only goal, with no care for maintenance costs or ease. When everything in the car was in good working condition, there was no other car as smooth or quiet.
But with zero electronics, the Mercedes-Benz 600 utilized complex hydraulic pressure systems to control everything from windows to power locks, sunroof, and the automatically opening doors. Also, the suspension used an adjustable but complex air-cushioned design. You will need luck, skills, and a lot of money when restoring them to mint condition.
6

1971 Chevrolet Corvette LS6
The Corvette LS6 is a rare and highly valuable classic car that provides exceptional performance. It was designed by 'father of Corvette' Zora Arkus-Duntov and came with several unique and high-quality parts like the 425-horsepower big-block V8 engine, making the LS6 among the most powerful cars made in 1971. With only 188 units made, the 1971 LS6 is a prized collector's item, and one in good condition can go for $200,000.
However, restoring the 1971 Chevrolet Corvette LS6 to its original condition can be a nightmare, especially when it comes to finding parts, thanks to its rare status.
RELATED: 10 Things We Just Learned About The Rover P5B
5

Aston Martin Lagonda
President of the Guild of Automotive Restorers, David Grainger, consider the Aston Martin Lagonda the worst car to restore. This says a lot, seeing as this is a man who has lived and breathed restoring classic and antique cars. The Lagonda was impressive on its debut in 1976, featuring a low-slung futuristic four-door sedan styling and cutting-edge technology with plenty of exotic electronics. But this was also its undoing.
Loads of experimental features on the car are a nightmare to deal with, and fixing one problem on the Lagonda causes a domino effect leading to more problems. Bringing one back to life will certainly cost you plenty of man-hours.
4

Toyota MR2
The Toyota MR2 has plenty of positives going for it. It was a reliable car and a surprisingly good mid-engined daily driver. A turbocharger and a lightweight package made it very quick. Even today, it remains a fine product of Japanese engineering if you can find a well-maintained version in good condition. However, it's not easy to bring it back to its former glory if it's been crashed or neglected.
Extensive bills are expected when restoring the MR2, which is surprisingly a departure from Toyota as a brand because their cars aren't the most expensive to repair and maintain. There is little room to work on anything. The engine is midship, and then there is the 'hose from hell' waterline used to cool the turbocharger, which is awkwardly placed and requires special tools and plenty of patience to replace.
RELATED: 10 Cheap European Classics Every Gearhead Should Drive At Least Once
3

Nissan 300ZX
Launched in 1989, the Z32 300ZX was more of a high-performance grand tourer than a light, nimble sports car like the original Z cars. Regardless, it remains one of the finest JDM cars ever built, offering fun, speed, reliability, and is an absolute joy to drive. However, restoring one isn't as enjoyable as driving one.
The Nissan 300ZX is mid-engined, has twin turbos, no room in the engine bay, and although restored examples are masterpieces, they are costly to bring back to life; according to Jalopnik, it cost $11,530 to restore a 300ZX that was purchased for a third of that amount.
2

Pontiac Trans-Am SD-455
By the early 1970s, the muscle car seemed to have run its course, with rising insurance rates and looming federal regulations. With the high-performance tag fast becoming politically incorrect, it was time for the pony car to die. Pontiac seemed to have saved the best for last as they unleashed the Super Duty 455 version of the standard Trans Am, against all odds.
It featured a unique model with strengthened cylinder blocks and a nodular iron crankshaft, and its reception was great. However, its rarity with only 232 examples and that parts haven't been in production for many years makes it difficult to acquire parts for a restoration job.
RELATED: These Are The 10 Most Stunning Cars Built By Saoutchik
1

1970 Plymouth Superbird
The 1970 Plymouth Superbird was the ultimate winged warrior and a dream car for many classic MOPAR fans. It was a low-budget muscle car based on the Road Runner, but today they are very expensive, thanks to their rarity; the legendary Superbird driven by NASCAR legend Richard Petty received a $3.5million bid. Also, restoring the car to its original spec or back to decent condition is a nightmare.
Acquiring a Superbird for a restoration project, even a dilapidated barn find, will be very costly, and finding the right parts is an impossible task. You are better off looking to acquire one in mint condition and paying top dollar.
10 Classic Cars From The 1970s We Wish We Could Easily Drive Today
Read Next
About The Author