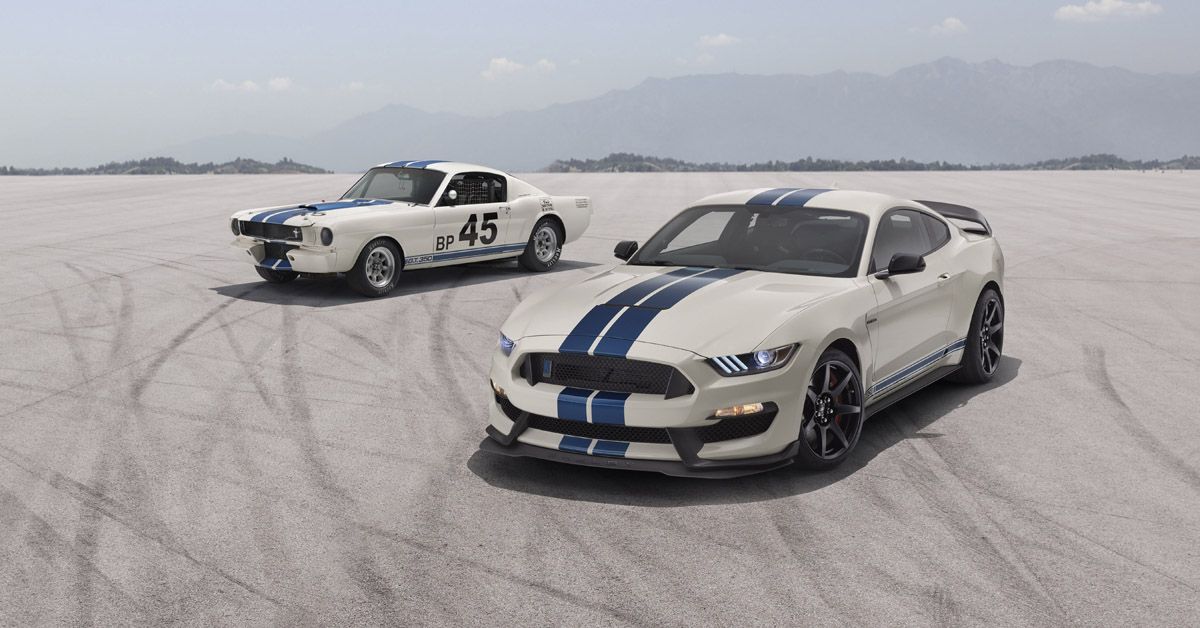 5 Reasons Why New Cars Are Better Than Old Ones (5 Reasons Why We'd Rather Buy A Classic)
The automotive industry has evolved quite a bit in the last few decades. While there has been a massive shift toward electric vehicles, traditional manufacturers have made huge strides in creating modern engines that are more fuel-efficient and better for the environment.
There are a number of other benefits to buying a new car such as modern safety features, improved reliability, and even better performance. However, despite these advantages, there are a few things about older classics that new cars just can't compete with. Classic cars often have a lot more character, are great to build, and are much cheaper to buy and maintain yourself.
Need to decide between buying a new car or getting an old classic? Here are 5 reasons why new cars are better than old ones and 5 reasons why we'd still consider buying a classic car.
10

Why New Cars Are Better: Safety
New cars have to go through a lot of testing and pass incredibly difficult regulations before they can be sold. While different countries may have different rules, modern cars are kept to a much higher standard than ever before.
Modern cars come with physical safety features like seatbelts and larger crumple zones, but also come with a lot of technology to keep you safe as well. These technologies range from autobraking to lane-keep assist and adaptive cruise control. This makes driving a new car much safer in the city and on longer journeys.
9

We'd Rather Get A Classic: Cheaper To Buy
While modern cars may look great, they are also significantly more expensive than getting a classic. New cars come with complicated technology that costs a lot more to buy and maintain. Classics may even give you the same kind of performance, but for a fraction of the cost.
There are quite a few online websites and auction sites where you can get a classic for a great deal. Even if you need to do some maintenance to get the classic back to life, it can still end up being a lot cheaper than buying a brand-new car.
8

Why New Cars Are Better: Technology
Modern cars are jam-packed with technology. This technology can range from engine management systems to dynamic drivetrains and in-cabin entertainment. While some of the most important technological advancements have been in hybrid and fuel-efficient engines, modern engine management systems have also been developed to help you squeeze every last drop of performance out of your car.
Modern technology is always thought to be large touchscreens and digital dials, but the dynamic engine modes you can expect in new cars can literally make you feel like you have 3 cars in 1. Most modern brands come standard with at least 3 different drive modes. While most people will enjoy eco-mode, you can quickly flip a switch to stiffen the suspension for performance runs.
Related: The JIDU ROBO-01 EV Concept Is A Tech-Savvy Car That Has Emotions
7

We'd Rather Get A Classic: Easier To Fix
Modern cars may be more reliable, but if something goes wrong, you won't be able to fix it yourself. New cars come with complicated designs that are full of electronics and computers running the show.
This means that they aren't nearly as easy to fix by yourself. Classics are made much simpler and are generally quite easy to upgrade and fix. Maintenance can also be done by yourself, with parts being much easier to source locally and online.
6

Why New Cars Are Better: Reliability
New cars aren't just built faster, they are also built better. While old cars were mainly constructed by hand, modern cars are designed and manufactured by precision robots in large factories. This allows brands like Toyota to make cars in just a few weeks.
This has dropped the price of cars in the last few decades, but also helped make cars last a lot longer as well. Modern manufacturing technology has also allowed manufacturers to make cars perfectly and use the best materials for the job. This has resulted in cars lasting a lot longer, with much less maintenance needed as well.
5

We'd Rather Get A Classic: Less Depreciation
Modern cars are expensive, but they depreciate very quickly as well. The latest BMWs and Audis can lose up to 30% of its value in just a few years. Modern technology also makes these cars obsolete at a much faster rate.
This means that even if you have the best and latest new car, something better will come out in a few months and make you want to upgrade. Classics are the better deal because they can are more likely to remain the same or increase in price. If you buy a cheap classic that needs a lot of work, you can restore, modify, or upgrade it, and chances are you can sell it for much more in a few years time.
Related: Why The BMW M5 F10 Has Been Struck By The Tragedy Of Depreciation
4

Why New Cars Are Better: Comfort
Despite many old cars having full couches as seats, modern cars come with much more comfortable interiors. From air conditioning to seat warmers, new cars will let you option out interiors more comfortable than your own home.
New Mercedes-Benz cars even come with specially designed colognes that gently mist the entire cabin. Modern technology has also allowed some cars to come with massaging seats, heated steering wheels, automatic window wipers, and soft, eco-friendly Alcantara interiors.
3

We'd Rather Get A Classic: Great Project Cars
If you want to upgrade or customize your car, there is no point in getting something new or modern. New cars do not like to be altered. Manufacturers around the world want to sell you their official performance kits and upgrades, making it hard for you to do it on your own.
Classic cars give you the perfect opportunity to build the car of your dreams. You can source parts easily and have more control over what you want to do with the car. This makes Classics the best possible project cars you can ever get.
Related: This 1973 Datsun 240Z Is The Ultimate Cheap Project Car For A Lucky Collector
2

Why New Cars Are Better: Performance
Modern cars are made to be stronger, reliable, and eco-friendly. However, this does not mean that they have to be slow. While most consumer cars are limited to 155 miles per hour, there are more cars on the market today that can hit 200 miles an hour than ever before.
While the Ferraris and Lamborghinis were and still are powerful cars, modern hatchbacks, sedans and coupes from BMW, Mercedes, and even Audi have managed to pack in more performance than ever before. Modern BMWs can come with over 600 hp, while the new Audi RS7 can accelerate from 0 to 60 in just 3 seconds.
Related: Volkswagen Reveals 8th Generation Golf R With 315 HP And New Driving Modes
1

We'd Rather Get A Classic: Unique Design
While new cars can be incredible, classic cars have a lot more character to them. A classic has a different look and feel to it than a normal, modern car. Classics were designed in a completely different way and are often a lot more expressive than today's cars.
New cars today often share a common design language. If you look at Mercedes, many of their new cars look identical to each other. The new C-Class and S-Class look incredibly similar, even though they are miles apart in luxury and price. Classics can help you set yourself apart on the road with something truly iconic.