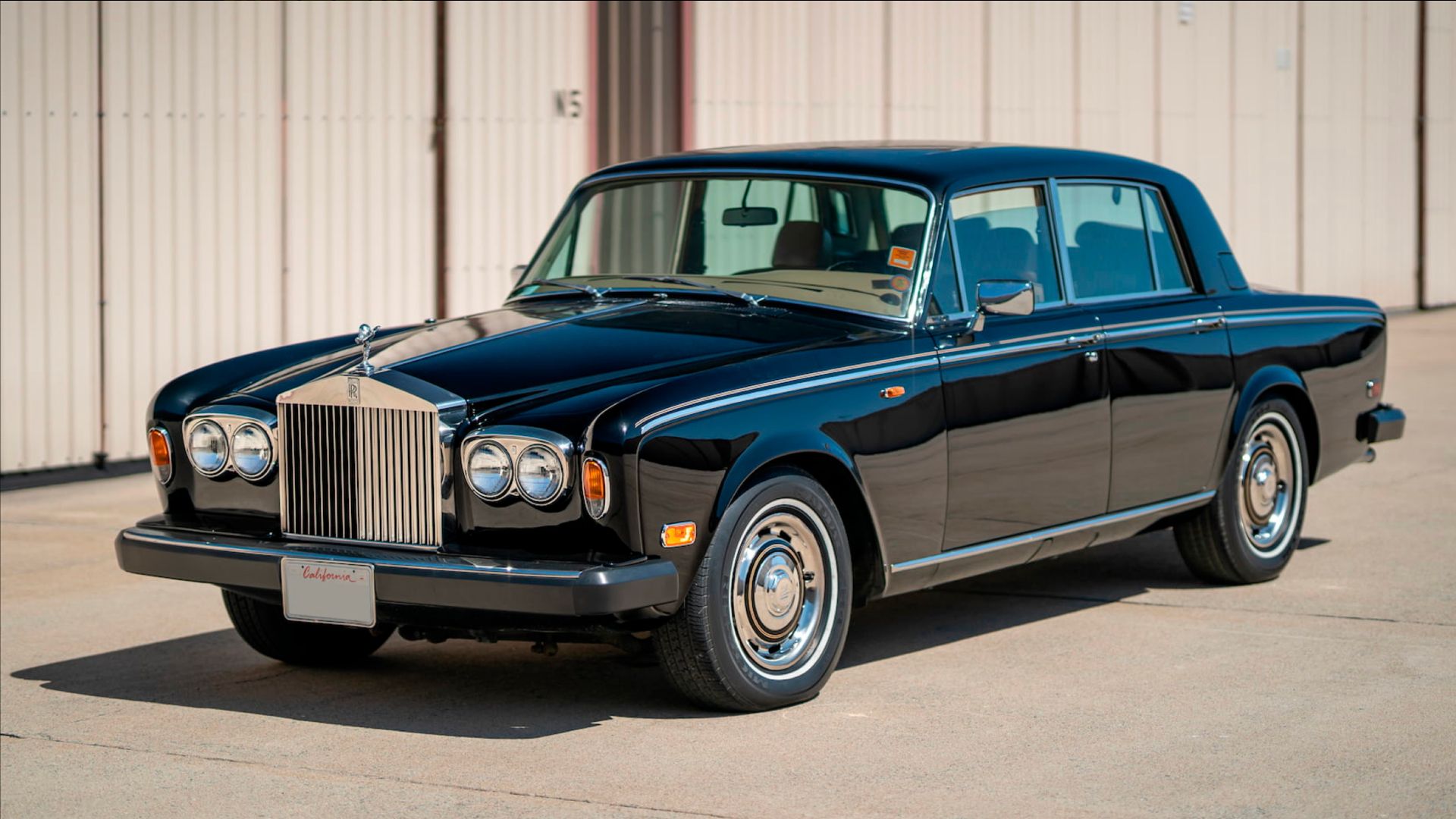 5 American Classic Cars Worth Buying (And 5 Imported Classics)
When people mention classic cars, most people automatically assume that it is an expensive hobby. While that may be true up to some degree, especially with regard to collector cars, i.e cars that were produced in minuscule numbers or Concours-worthy cars, pretty much anybody can get into the hobby of classic cars if you know where to look. Having said that, I would like to say that there is a caveat to all of this. There are two sides to this, you could set yourself a certain threshold and get yourself something that's not in the best shape and then do your own thing restoring it back to its true glory, or you could go the other route and get something that's been well looked after, to begin with, and has relatively low miles. Either you can opt for some American classics, or get some imported beauties to your garage. Here are five cars each, American classics being the first five and imported models occupying the latter half of the list.
1/10

Cadillac Eldorado
Front three-quarters shot of a 1970 Cadillac Eldorado
The Eldorado name spans 12 generations, with the very first one that came out all the way in 1953. However, I'll focus my attention on the 9th gen model that was produced between 1971 and 1978. This generation of the El Dorado saw the car get far boxier than its predecessor, with subsequent facelifts that saw the Eldorado evolve even more. It split away from the Fleetwood line in 1973. That same year, the El Dorado was also chosen as the official pace car of the Indanapolis500. The ninth-gen El Dorado was available both as a coupe and a convertible. While the cheapest ones are available for under five grand, I'd urge you to spend a little more and get one that's in decent shape and has some sensible miles on it.
| | |
| --- | --- |
| Engine: | 8.2 liter, 7.0 liter V-8 |
| Horsepower: | 190 HP |
| Torque: | 280 pound-feet |
| Transmission: | 3-Speed Automatic |
| 0-60 mph: | 9.7 sec |
| Top Speed: | 117 mph |
2/10

C3 Chevrolet Corvette
Front three-quarter shot of an orange C3 Chevrolet Corvette
Next, we're taking at one of America's most loved sports cars, the Corvette – the C3 in this case. The C3 Vette was made between 1968 and 1982. Designed by Larry Shinoda, the C3 had some big shoes to fill following the immensely successful C2. Several special edition C3s also saw the light of day, with the most recognizable ones being the Astrovette's, where GM leased three special edition Stingrays to Pete Conrad, Richard F Gordon Jr, and Alan Bean who were part of the Apollo 12 Mission. You can find a few of these beauties for a bargain. Available both as a coupe or a roadster, the C3 Vette came with a range of engines and gearboxes to choose from a 5.0-liter LG4 V-8 to a massive 7.4-liter LS6 V-8. Transmissions include a coupe of three/four-speed manuals or automatics. Now the design of the C3 evolved over time and there's a C3 for everyone. It truly depends on which era of C3 you like.
| | |
| --- | --- |
| Engine: | 5.0 liter, 7.4 liter V-8 |
| Horsepower: | 180 HP – 460 HP |
| Transmission: | 3/4-Speed Manual/Automatic |
| 0-60 mph: | 7.8 sec |
| Top Speed: | 123 mph |
Related: 10 Things You Would've Forgotten About The Cadillac DeVille
3/10

Dodge Coronet
Front three-quarters shot of a blue 1970 Dodge Coronet
We can't talk classic cars and not bring up Dodge now, can we? While the Charger would be the obvious choice, getting a decent example under $20,000 can prove to be a challenge. But thankfully, you've got cars like the Coronet, particularly the fifth-gen model, think the mid-60s which shares a lot with the Charger, a thoroughbred American muscle car. A Superbee or an R/T would be overkill, but even the standard car wasn't too bad. Fifth-gen Coronet's came in a range of body styles including a wagon, but the coupe is definitely the way to go. They were available with a range of engines, including the revered 426ci. They were quick back then and they're just as quick today, which is why you often see them tearing up the drag strip with some super quick passes. You can easily get one for under $20,000 and go racing yourself. The sky is the limit really with the mods you can add, but the 426 is a good base to build upon.
| | |
| --- | --- |
| Engine: | 7.0 liter |
| Horsepower: | 425 HP |
| Torque: | 490 pound-feet |
| Transmission: | 4-Speed Automatic |
| 0-60 mph: | 5.1 sec |
| Top Speed: | 144 mph |
4/10

Ford Mustang
3/4 Front and side view of a 1965 Ford Mustang parked.
The Mustang is one of the most recognizable and celebrated names in the muscle car world. It is the longest-running nameplate in the Ford lineup. Believe it or not, a classic 'Stang is not out of reach and can be had for within an affordable price range. While the '64 fastback is one of the most iconic shapes in automotive history, a '65 to '67 coupe is definitely attainable as there are a fair few that have survived given how successful the first-gen Mustang was. Every facelift saw the Mustang receive a lot of visual changes and upgrades and it got considerably bigger over the years. But the same can't be said about its powertrain. While the original lineup consisted of a modest 2.8 liter, the small block 289 HiPo V-8 was an engine that was legendary. The top speed was rated at 124 mph.
| | |
| --- | --- |
| Engine: | 4.7 liter |
| Horsepower: | 271 HP |
| Torque: | 312 pound-feet |
| Transmission: | 4-Speed Automatic |
| 0-60 mph: | 7.6 sec |
| Top Speed: | 124 mph |
Related: 10 Most Iconic Cars From The 1980s
5/10

Jeep CJ-5
Side and front view of a 1983 Jeep CJ-5
Just like the Mustang, the CJs influence on the world of off-roaders was immense. You'll be hard-pressed not to find a CJ-5 for under $20,000. With its origins as an early combat vehicle to help with the American war effort in the 40s, the CJ-5 was essentially an evolution of that iconic shape. Believe it or not, the CJ-5 was in production for the better part of three decades and you'll be able to get your hands on a decent example from the 70s. A CJ-5 would be an inexpensive way to have fun out in the wilderness and that's best down with the top down. The early 70s also saw the introduction of more powerful engines, which along with the off-road hardware made them far more competent out on a trail. A 4×4 with a V-8 engine, it can't get any better than that. The 304 (5.0) AMC transformed the modest CJ-5 into a beast. It was mated to a three-speed manual transmission along with a two-speed transfer case.
| | |
| --- | --- |
| Engine: | 5.0 liter |
| Horsepower: | 125 HP – 210 HP |
| Transmission: | 3-Speed Manual |
| 4×4 | 2-Speed Transfer Case |
| Top Speed: | 70 mph |
6/10

Alfa Romeo Series II Spider
Front three-quarters shot of a red 1986 Alfa Romeo Spider Quadrifoglio
The Alfa Romeo Spider was a successor to the immensely popular Giulia spider. While the Spider was in series production for over three decades, I'll focus my attention on the Series 2 produced from 1970 through the ear 80s. The Series 2 is built on the already gorgeous Pininfarina design. It has the ideal proportions of a small classic roadster. You had a range of engines to choose from a tiny 1.3-liter to a sprightly 2.0-liter, an engine that was pretty well received in the States. It produces 110 hp and is mated to a five-speed manual. Cars made after 1975 saw the omission of steel bumpers with the rubber-clad ones, owing to the new safety regulations of the day. Well-maintained cars can be found for 20 grand.
| | |
| --- | --- |
| Engine: | 2.0-liter |
| Horsepower: | 110 HP |
| Torque | 122 lb-ft |
| Transmission: | 5-Speed Manual |
| 0-60 | 9.8 sec |
| Top Speed: | 106 mph |
Related: ​​​​​​​10 Things You Have Forgotten About The Buick Wildcat
7/10

Datsun 240Z
Front three-quarters shot of a yellow 1970 Datsun 240Z
We don't necessarily think Japanese when considering classic cars. But, I bet you can't ignore the Datsun 240Z. If you're a fan of JDM, this is where it all began, with the original Fairlady. This was Japan's answer to the MGB GT. There was nothing adventurous about the design, but Datsun got the silhouette just right. It was a simple two-door coupe with clean lines. Pair that with some powerful engines, competitive pricing, and legendary Japanese reliability, the 240Z set the ball rolling for Nissan. While the most common engine options were a 2.0, a larger 2.4-liter with 148 horsepower engine was also briefly offered. The technically-advanced 240 Z could be had with either a 4/5-speed manual or a 3-speed auto. Finding a good rust-free unmodified example for under $20,000 can prove to be a challenge, but the Z could make for a good project car.
| | |
| --- | --- |
| Engine: | 2.4-liter |
| Horsepower: | 148 HP |
| Torque | 137 lb-ft |
| Transmission: | 4/5-Speed Manual |
| 0-60 | 8 sec |
| Top Speed: | 126 mph |
8/10

Volkswagen Beetle
Side profile shot of a Volkswagen Beetle in action
We can't talk classic cars without touching upon the Volkswagen Beetle. The Beetle was one of the most popular cars of the 20th century. The bug was in production until as recently as 2003 when the last batch was made in Mexico. The original people's car has its origins in the 30s Germany with the great Ferdinand Porsche, involved in its development. However, it wasn't until after WWII that things really took off. Over 21 million were produced and with such a large number of Beetles on the road, you shouldn't have trouble finding a decent one for not much money. They were available as both a coupe and cabriolet. There were minor revisions in the early years until the 70s came along. The 67 model year is the sweet spot if you're looking for a beetle with classic lines and decent mechanicals. VW is where it is today because cars like the Beetle enabled the German giant to develop other popular models like the Golf and Passat through the 70s and 80s.
| | |
| --- | --- |
| Engine: | 1.1-liter, four-cylinder |
| Horsepower: | 25 HP |
| Torque | N/A |
| Transmission: | 4-Speed Manual |
| 0-60 | 42 sec |
| Top Speed: | 62 mph |
Related: Here's Why The E28 BMW M5 Is A Legend
9/10

Mercedes-Benz 450 SL
Front three-quarters shot of a 1980 Mercedes-Benz 450 SL
The Mercedes SL range is one of the benchmarks in the sportscar world and that applies even today. Starting in the 1950s, it was the car to beat. Known internally as the R107, the 450 SL was manufactured between 1971 and 1989. That's nearly two decades in series production, which also explains why there are so many of them on the used car market. Now when you think SL, the 450 SL is not necessarily the model you think of do you? However, the 450 SL can be credited with introducing several designs and safety features. It was also the first time that a V-8 engine was fitted to the SL class. Speaking of that V-8, it features a 4.5 liter V-8 that produces 217 horsepower and 265 pound-feet of torque. Now those are some pretty strong numbers even by modern standards. There's a good mix of coupes and roadsters to choose from, but I'd be lying if I said that I wasn't leaning toward the latter.
| | |
| --- | --- |
| Engine: | 4.5-liter |
| Horsepower: | 217 HP |
| Torque | 265 lb-ft |
| Transmission: | 4/5-Speed Manual |
| 0-60 | 8.8 sec |
| Top Speed: | 130 mph |
10/10

Rolls-Royce Silver Shadow II
Front three-quarters of a black Rolls-Royce Silver Shadow II
Now, who wouldn't want a Spirit of Ecstasy for under $20,000? Well, that's what the Rolls-Royce Silver Shadow II offers. A slice of classic British aristocracy on wheels. There isn't a more dignified car at this price. This was, after all, the flagship model of its day. The sedan, or saloon, as the Brits like to call it was produced for 15 years. It was an important model for RR because it was the very first one to feature a unitary body and chassis construction. Earlier models featured a 6.2-liter L410 V-8 engine that put out a healthy 200 horsepower and 398 pound-feet of torque. It features a four-speed Hydra-Matic automatic transmission. The power, I suppose, in RR talk was adequate, enough to lug around this luxurious palace on wheels. Get one of these and you'll still stand out in a crowd. You'll get loads of street-cred as well because this is after all a Rolls-Royce, we're talking about here.
| | |
| --- | --- |
| Engine: | 6.2-liter |
| Horsepower: | 200 HP |
| Torque | 398 lb-ft |
| Transmission: | 4-Speed Automatic |
| 0-60 | 10.8 sec |
| Top Speed: | 121 mph |
FAQ
Q: What is the most affordable classic car?
There are several options when it comes to classic cars. Models like the 1965 Ford Mustang, 1969 Chevrolet Corvette, 1966 Dodge Coronet, 1967 Volkswagen Beetle, 1972 Nissan 240Z are cars that can be had for under $20,000.
Q: What is a good first classic car?
By far the Volkswagen Beetle is one of the best first classic cars to buy. 21 million of them were made, which means there are loads of them still on the road and there is a big community to help you out as well. The 1967 model really is the sweet spot for a used bug.
Q: Is it worth buying a classic car?
Classic cars not only invoke feelings of nostalgia but are also a great way to relive the past. If you have always yearned for one on your driveway, th good part is that the community for them is pretty substantial and you should be able to hunt one down for not much money.
Q: Which is the most reliable classic car?
The Volvo P1800 is one of the most reliable classic cars. The Scandinavian design only further helps its case making it even more desirable.
Q: Do classic cars hold value?
Well, that depends on a host of factors. The number of units that were manufactured, availability of donor cars, rarety, and exclusivity though helps determine the value of classic cars. It's a classic case of demand vs supply, the lesser of these cars in existence the higher its value and chances of values going up even more.