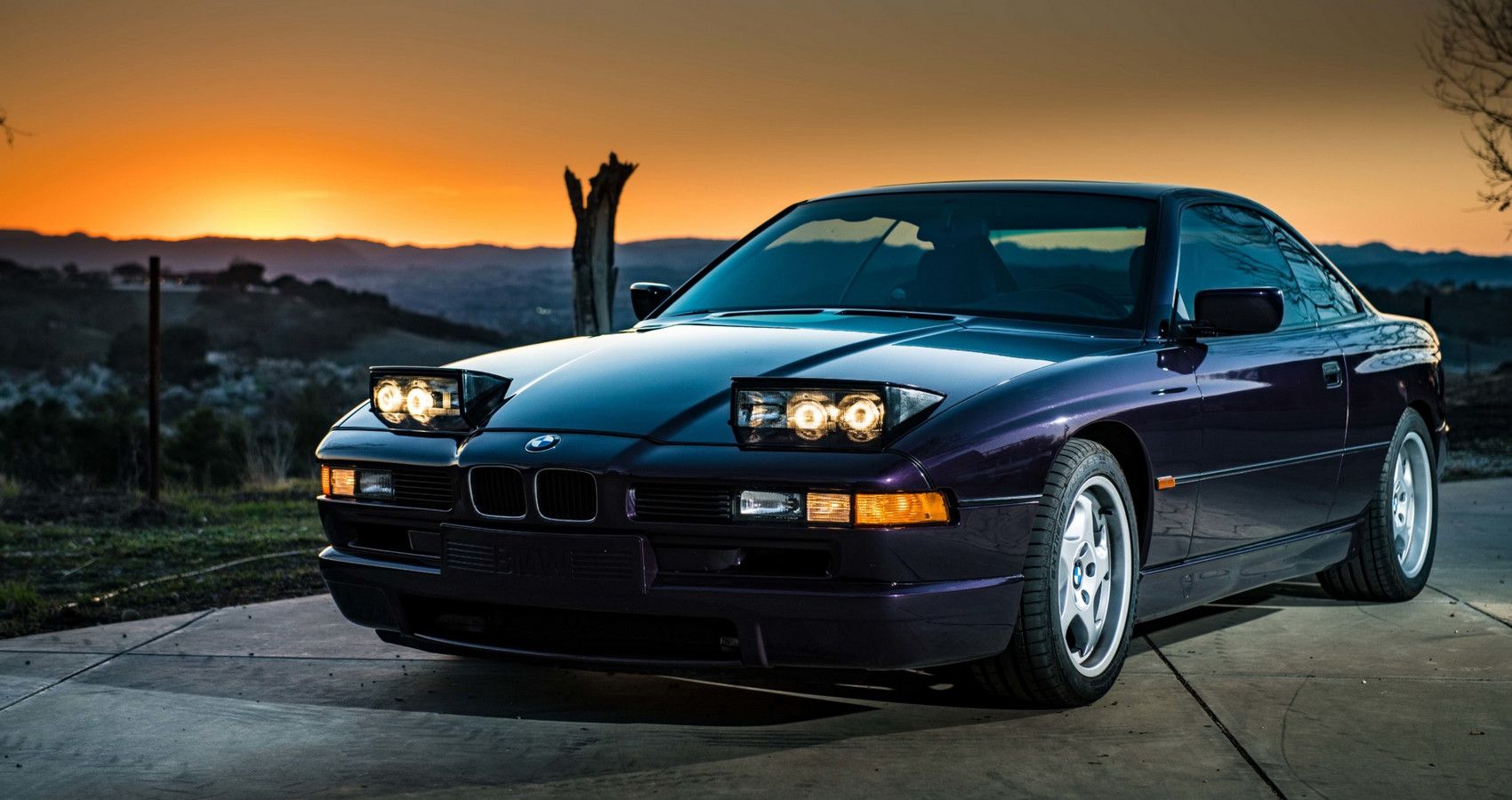 10 Most Underrated German Classic Cars You Should Buy Right Now
With a reputation of being some of the world's best-built cars, German vehicles are highly sought after. From the cult classic Mercedes-Benz 500E sports sedan to the iconic Porsche 911, some models have built up their own individual fan bases. Others, though, remain sitting on the sidelines, just waiting to be appreciated.
There have been many motoring underdogs. Cars such as the Smart ForFour Brabus, a pocket rocket that delivers a truly scintillating driver experience, but sadly gets overlooked in favor of more mainstream offerings.
It's these unsung German heroes that are worth reading up on, then hunting down. Often much cheaper than the rivals, they can dish out just as many thrills, but on a much tighter budget. Forgotten beauties are the cars to take a gamble on, then reap the rewards as they put a massive grin on your face, with these being the ten most underrated German classic cars you should buy right now
10

BMW 8 Series E31
Alright, so it's not exactly cheap, but it still kind of is once you realize what it offers. Unlike some cars from the nineties, the BMW 8 Series E31 can still brag about being a fine-looking vehicle. Sleek, elegant, and sporting pop-up headlights, it's an executive grand tourer with a stack of nineties retro attitude.
With either a V8 or V12 to choose from, the 8 series offered up plenty of performance. Opting for the 5.6-liter V12 gives 375 hp and 406 lb-ft of torque. That sees 60mph appear on the speedometer in as little as 5.7 seconds, accompanied by a fantastic soundtrack.
Related: 10 Fast And Affordable Station Wagons Most Gearheads Don't Consider
9

Volkswagen Thing
If ever a car ideally suited its name, then it is the VW Thing. Officially designated as model 181 The Thing was also sold in other markets but named the Trekker, Safari, and more impressively the Pescaccia in Italy. Its distinct looks make it one of the most bizarre cars on the planet.
Sharing its mechanicals with the original Beetle, the Thing is very reliable. To add to the quirky appeal has removable doors, windshield, and body panels. A very basic form of transport, the aptly named Thing is just a wonderful way to travel.
8

Mercedes-Benz C43 AMG
With a muscular 4.3-liter hand-built engine beneath its hood, the C43 AMG is a bit of a sleeper. Wearing a very subtle body kit, it is easily mistaken for one of its lower-powered brethren. Yet, with 306hp available, it can outrun many sports cars.
Once it's let off its leash, the C43 AMG will charge to 60mph in 6.3 seconds. Its fantastic engine seemingly never runs out of puff. Feed it through a series of bends and the car comes alive. A truly brilliant sports sedan that can be used daily.
7

Opel GT
One of the prettiest cars to ever be sold by Opel, the GT was a rear-wheel-drive sports coupe. Keen drivers would choose the 1.9-liter engine with 102hp, giving a spritely performance. The Opel GT is often remarked upon as looking like a baby Corvette.
With very little weight to lug around, the little Opel GT could hit 60mph in 8.8 seconds and a top speed of 110mph. Alternatively, a 1.1-liter version was also offered with a less than impressive 69hp. Both cars handled brilliantly and provided bags of fun.
Related: These Are The Best Features Of 2003 Bentley Continental GT
6

Volkswagen MK1 Scirocco
Styled by Italian supremo designer Guigario and engineered by Audi, the first generation Scirocco was awesome. When fitted with the MK1 Golf GTI engine, it also proved to be highly entertaining. Fashionable and reliable, it attracted a lot of fans.
With a 1.6-liter fuel-injected engine, the Scirroco could make 110hp. This would see the 60mph sprint despatched in 8.4 seconds. Handling was reported to be crisp. The Scirocco also proved to be a competent tool for amateur motorsport endeavors.
5

NSU Wankel Spider
The NSU Spider set itself apart from other vehicles thanks to its rear-mounted rotary engine. Penned by Bertone the pretty roadster made 54hp and would get to 60mph in a leisurely 16 seconds. Offering sedate performance, the NSU was a revelation.
The complex nature of the engine meant it was unreliable. To keep the car in good order, regular rebuilds of the Wankel were required. An expensive car to buy, and own, led to low production numbers. A rarity on the road, it stands out as a niche product.
4

Porsche 924
Having been branded by Porsche-loving purists as an inferior pretender, the Audi produced 924 gets a lot of undeserved hate. A fun sports car, the 924 dishes out motoring thrills just like any other Porsche product. Offering excellent handling and affordability.
Not noted for its scintillating performance, the turbo versions are the ones to seek out. Dishing out 168hp, it will hit 60mph in 6.9 seconds. Offering up plenty of on-boost performance, the 924 Turbo is great fun. Get one now before prices rocket.
Related: 10 Largest Engines German Manufacturers Ever Put In Their Cars
3

Audi S2 Coupe
An often forgotten entry in the performance Audi back catalog, the S2 Coupe was a force to be reckoned with. Its 2.2-liter turbocharged engine pumps out 220hp. It'll hit 60mph in 5.9 seconds. Whilst gripping onto the tarmac in a way only a Quattro can.
Overshadowed by the more desirable RS2 Avant, the S2 Coupe is equally exciting to drive. With plenty of power on offer, the S2 Coupe will carve its way through twisting roads with deft accuracy as the 20 valve engine delivers a silky smooth growl under load.
2

Volkswagen Beetle RSI
A beetle-like no other, the RSI was a true headcase. Powered by a 3.2-liter VR6 engine with 220hp, it's also AWD. Snarling as the throttle is pressed, this manic beetle will hit 60mph in 6.1 seconds. Find a long enough stretch of road, and it'll hit 150mph flat out.
Decked out with Recaro race seats and extra gauges, the RSI is every bit a racer. The swollen body kit and huge rear wing all add to its aerodynamics. Just look at the RSI as Herbie on steroids, soak up the sound then revel in the performance and grip.
Related: Here's What Everyone Forgot About Mercedes-Benz AMG Hammer
1

Mercedes-Benz SL500 (R129)
This generation of SL is never going to win any style awards, but what it loses in visual appeal it makes up for in cruising credibility. Approached as a luxurious grand tourer, the SL500 hits the mark and delivers a fantastic driving experience in the process.
The 5.0-liter V8 puts out a respectable 322hp, allowing for 60moh to be hit in 6.4 seconds. Effortless to drive, the SL500 is supremely comfortable. Prices have slumped to a point where this open-top Mercedes represents a true bargain buy.