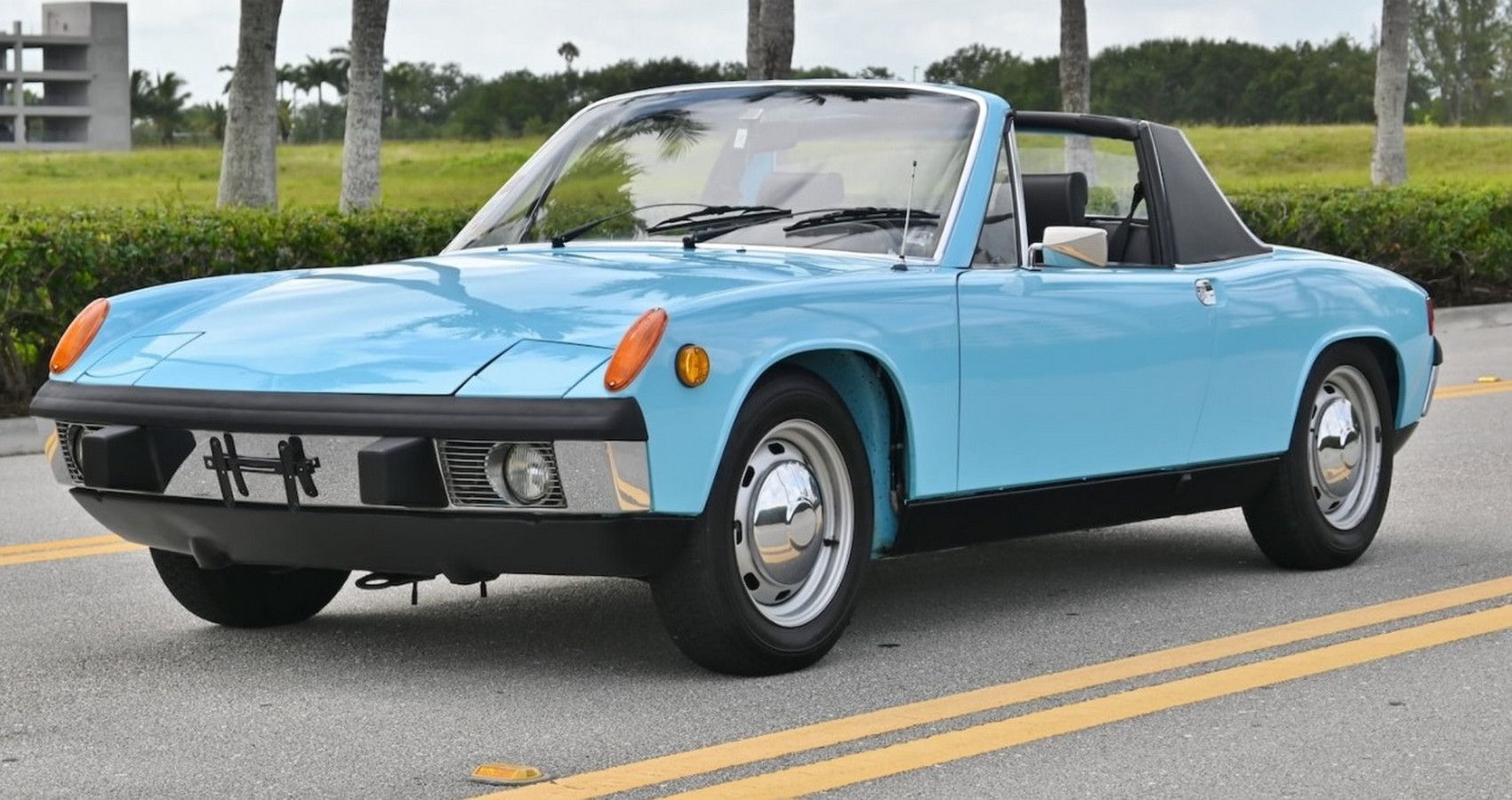 10 Most Underrated European Classic Cars You Should Buy Right Now
The vast expanse of Europe is littered with interesting classic cars. Some serve as reliable daily drivers, others safely housed as investment options, whilst there are those that remain tucked away forgotten. Whereas most gearheads can only dream of discovering a barn find 1966 Lotus Elan SE Roadster, there are still a number of underrated classics hiding in plain sight that are just as good.
A quick internet search for a classic European vehicle will more than likely throw up the usual array of mainstream beauties, with the likes of the iconic Jaguar E-Type, BMW M1 and Ferrari Dino all being considerations.
Dig a little deeper, and scroll a little further, and those willing to take a chance can unearth some true gems. The cars that often get discounted from a wish list for no good reason, but deserve a second look. So if you are in the market for something interesting, here are ten of the most underrated European classic cars you should buy right now.
10

Alfa Romeo Montreal
Simply gorgeous to look at from every angle, the Alfa Romeo Montreal is a 1970s superstar. A fantastic sweeping design intersected with an array of vents, it still looks futuristic today. Offering moderate performance, this Italian is more about the show than go.
It is powered by a 2.6-liter V8 making 197hp, allowing the Alfa Romeo Montreal to hit 60mph in 7.1 seconds. Flat out, the pretty Italian will haul itself to 137mph. Far more enjoyable to own and drive than many other period cars, an Alfa Romeo Montreal is a delight.
Related: This Is The Easiest And Safest Way To Jump Start A Car
9

Volkswagen Passat W8
The dowdy exterior of this Volkswagen Passat hides a wonderful secret. Beneath its hood lies a 4.0-liter W8 engine. A truly bizarre, and adventurous, mechanical marvel. Coupled with a four-wheel-drive platform, the W8 Passat is a real curio.
Outrageously expensive on release for a Passat, values have now dropped steeply. That means picking up a used W8 Passat with its 8-cylinder 275hp engine is now less of a financial burden. With its ability to hit 60mph in 6.2 seconds, it is also a fun proposition.
8

Lancia Delta HF Turbo
Whilst the rally legend Lancia Delta Integrale is the one that bathes in the limelight, the lesser-known Delta HF is also a real gem. Offered in both front-wheel and four-wheel drive, it's a feisty hot hatch with a distinctly Italian character.
Capable of hitting 60mph in as little as 7.0 seconds, the HF Turbo outgunned many period hot hatches. Powered by a 1.6-liter turbocharged engine, it made 130hp. Dynamic to drive, the HF Turbo paved the way for its more famous, and powerful, big brother.
Related: 10 Most Reliable '70s Sports Cars You Can Afford
7

Peugeot 604 GTI
One of the finest cars Peugeot has ever made, the 604 GTI was said to rival a Mercedes-Benz for ride quality. Boasting a 2.8-liter V6 that pumped out 148hp, it was also pretty powerful for the time. Superbly received by all, the 604 GTI was a shock revelation.
Silky smooth and keen to rev, the V6 provided plenty of power and made for pleasurable motoring. More of a refined cruiser, the 604 GTI could be hustled through bends thanks to its sophisticated suspension. Being rear-wheel drive, it was also a hoot to drive.
6

Porsche 914
The forgotten Porsche, the 914 was developed in collaboration with Volkswagen. Actually outselling the famous Porsche 911 at one point, the 914 is a very rare sight on modern roads. Boxy in its design, with a low-powered engine, it's unlike most other Porsches.
Served up with a ridiculous 10 separate engine options, the 914 relied heavily on VW power. The one to buy though is the 914/6, as it has a 6-cylinder 110hp Porsche unit. This allows for a modest 0-60mph time of 8.8 seconds, and 129mph flat out.
5

Fiat X1/9
A two-seater, mid-engined, light-weight sports car, the Fiat X1/9 had it all. Looking like a poor man's Lancia Stratos, it offered balanced handling. Peppy performance was on tap thanks to two in-line four engine choices, both with a passion for revs.
Opting for the higher powered 84hp 1.5-liter unit would yield a 0-60mph of 10 seconds. Thanks to sublime handling, the Fiat X1/9 is mostly at home on twisting roads. Here it will delight a driver, as crisp steering feel and spirited performance induce grins a plenty.
Related: Cadillac Unleashes Their 682-HP Escalade Beast
4

Renault 21 Turbo Quadra
Think of the Renault 21 Turbo Quadra as a French take on the Ford Sapphire Cosworth. A family sedan crammed with performance enhancing goodies. Fitted as standard with a locking differential, coil-spring suspension and no boost restrictions.
Pinning the throttle will see the Quadra hit 60mph in 7 seconds. It's four-wheel drive system allows for secure handling, making high speed cornering a must. With only 400 cars in existence, its definitely worth hunting one down, and holding on to it.
3

SAAB Sonett III
It's a SAAB, but a handsome one. Featuring manually lever-operated pop-up headlights, the Sonett III utilized a Ford V4 engine. Strangled by emission control laws, it only made 65hp and struggled to hit 60mph in 13 seconds.
Whilst it served up a disappointing performance on release, many enthusiasts have seen fit to amend that flaw. A few mechanical engine tweaks can see the bold coupe make much more power. With a newly found 130hp, the car is transformed into a true sports car.
Related: 10 Reasons Why Gearheads Love The Nissan Skyline GT-R
2

Ferrari Mondial
On paper, the Mondial had it all. A mid-mounted V8, a space-frame chassis and a 2+2 layout, the Ferrari Mondial should have been received much better than it was. Selling well, it was however knocked for its rather lackluster performance.
Equipped with a 3.0-liter V8 and generating 214hp, the Mondial turned in a sedate 8.0 second 0-60mph time. When approached not as a performance car, but as a classic Ferrari to pose in, the Mondial, however, makes much more sense.
1

Audi 100 Coupe S
To the casual admirer, the Audi 100 Coupe S could be described as the German take on the classic 60s Mustang Fastback. With a very European approach to power, its 1.8-liter 4-cylinder unit made 115hp. What it lacked in muscle, it made up for in style.
A great car to undertake a restomod update, the Audi 100 Coupe S can be transformed into something unique. With a massive choice of enhancements and engine swap options. Finally, the Coupe S can get the bump in power that it so bitterly deserved.