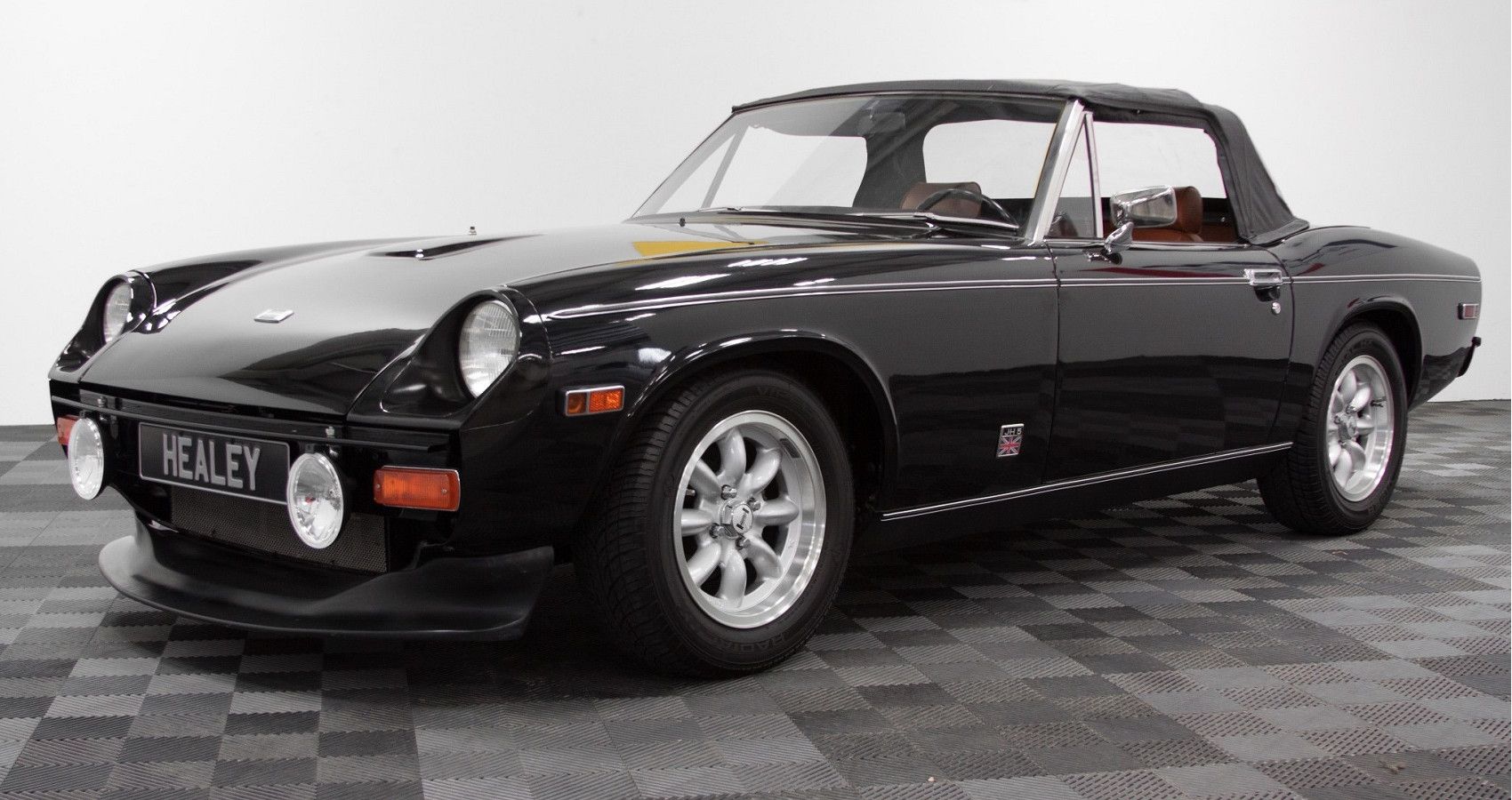 10 Most Underrated British Classic Cars You Should Buy Right Now
The interest in classic cars has boomed in recent years. Those lusted-after cars from gearhead childhoods that had once fallen out of favor have all found their footing. Those with a love of British-built performance cars like the race-bred monster Ford Sierra RS500 will have seen such examples rocket in price.
Many gearheads may not have pockets deep enough to buy the very best of British, and whilst seeing an iconic E-Type Jaguar sitting on the driveway may never be a reality, there are other options.
Those with a keen eye can pick out the cars that are set to rise in value. Not only positioned to quite possibly be a financial winner, but they are also hugely rewarding to own and drive. So for those willing to turn their back on the main stream heroes, here are ten of the most underrated british classic cars you should buy right now.
10

Jaguar XJ-S V12
There is no point arguing, the Jaguar XJ-S looks even better today than it did upon its release. A massive British-built brute, it came with a selection of eager engines. The one to have though is the glorious V12, simply because the option is there.
Able to hit 60mph in 7.6 seconds, the XJ-S was hampered by its weight. The mighty 5.2-liter V12 generates up to 295hp, but is a nightmare to work on. It is still a V12-engined sports coupe, and one that can now be bought relatively cheaply.
Related: Watch This New Range Rover Sport Commercial That Will Get Your Heart Racing
9

MG ZS 180
At the time of its debut, the MG ZS was an oddity. Most of its competitors came equipped with turbocharged engines, yet it favored a V6. This may have lost some sales, but made it a much better car. Finely balanced, and fast, it was a real gem.
Its hard-charging 2.5-liter powerplant made just 177hp, but could hit 60mph in 7 seconds. Fitted with fully independent suspension, the ZS 180 was a superb car to drive fast. With the throttle pinned, it would cover ground at an alarming pace, and reward in spades.
8

Rover 220 Tomcat
The handsome-looking Rover coupe was best experienced in top specification 2.0-liter turbo form. This flagship model would deliver 197hp, hit 60mph in 6.1 seconds, and run to a top speed of 150mph. Making it a very fast car for its day.
Being one of the most powerful Rover cars ever produced, the 220 Turbo came with fashionable T-Tops and a sporting interior. Nicknamed the Tomcat during development after the fighter jet, the moniker stuck and suited the fiery coupe car well.
Related: All You Need To Know About The 2023 Lexus RX
7

Jensen-Healey
A striking-looking 2-seater convertible, the Jensen-Healey was the company's selling model. Powered by a 2.0-liter Lotus engine making 145hp, it could sprint to 60mph in 8.1 seconds. Fun to drive, it proved to be a highly agile vehicle.
An easy car to maintain, most examples were exported to the USA. Cross-country, the Jensen-Healey could easily outpace its competitors. With a modest top speed of 119mph, it may not have been the fastest, but it was one of the most involving to drive.
6

Triumph Dolomite Sprint
One of the world's first cars to offer a multi-valve engine, the Dolomite Sprint was a high-performance masterpiece. Its 2.0-liter 16-valve engine generates 127hp and 122lb-ft of torque. This allowed for a 0-60mph time of 7.9 seconds and a 120mph top speed.
A true sports sedan, the Dolomite Sprint proved to be a tearaway on the road. Keen to rev, it would happily put its German and Italian rivals in its rear view mirror. An ideal tool for the family man with a racer's attitude, it also proved to be highly practical.
Related: 10 Of The Most Badass Police Cars In The World
5

TVR Tasmin
Having gathered an assortment of car parts from many differing manufacturers, TVR created the Tasmin. Powered by a Ford 2.8-liter V6 engine with 160hp, it would hit 60mph in 7.8 seconds. A very fluid vehicle to drive, it set several industry firsts.
Also available with a 2.0-liter engine putting out a paltry 100hp, the Tasmin was one of the first vehicles to have a bonded windscreen. The Tasmin was also the last TVR to be officially exported to the United States by the company.
4

Ford Scorpio Cosworth
One of the least known Cosworth creations, the Ford Scorpio was an executive express. Hiding a 2.9-liter V6 under its hood that pumped out 204hp, it would haul itself to 60mph in 8.2 seconds, whilst its rear-wheel-drive setup provided lively handling.
Luxuriously trimmed with overstuffed leather chairs, it was also a wonderful place to relax, capable of eating miles up as fast as it would drink gasoline. Never attaining rival Cosworth product levels of desirability, the Scorpio Cosworth could once be purchased for less than $1500.
3

Vauxhall Calibra Turbo 4×4
Once a common sight in the executive car park the Vauxhall Calibra could be ordered with four-wheel drive and a big turbo. This gave the once sedate coupe searing performance, and secure handling to match.
Boasting 201hp, a 0-60mph time of 6.2 seconds, and the ability to hit 152mph, the Calibra became a performance car contender. As the engine had been tweaked by Cosworth, it provided incredible in-gear flexibility. Unloved secondhand, many were mistreated.
Related: 5 Best And 5 Worst SUVs Kia Ever Made
2

Hillman Imp
Despite being a rear-wheel-drive compact car, with a rear-engine layout, the Imp was designed as the perfect family car. A rival to the Austin Mini, the Imp never quite managed to get a foothold on the market, unlike its successful rival.
Lightweight, very tunable, and a firm favorite of those seeking a cheap racing tool. The Imp can be turned into a highly, competitive vehicle with decent acceleration. A far departure from the basic factory car that struggles to hit 60mph in 15 seconds.
1

Reliant Scimitar GTE
Marketed as a 2+2 coupe, the Scimitar GTE looks more like a two-door wagon. A muscular machine, fitted with the venerable Essex 3.0-liter V6 engine, would burble away happily. Plant the throttle and its 135hp would see the GTE hit 60mph in 7.8 seconds.
Hugely practical, the Reliant Scimitar GTE is often passed over by buyers for more exotic machinery. Yet with a bit of tinkering and some under-the-hood enhancements, a GTE can be transformed into something very fast, and unique to look at.