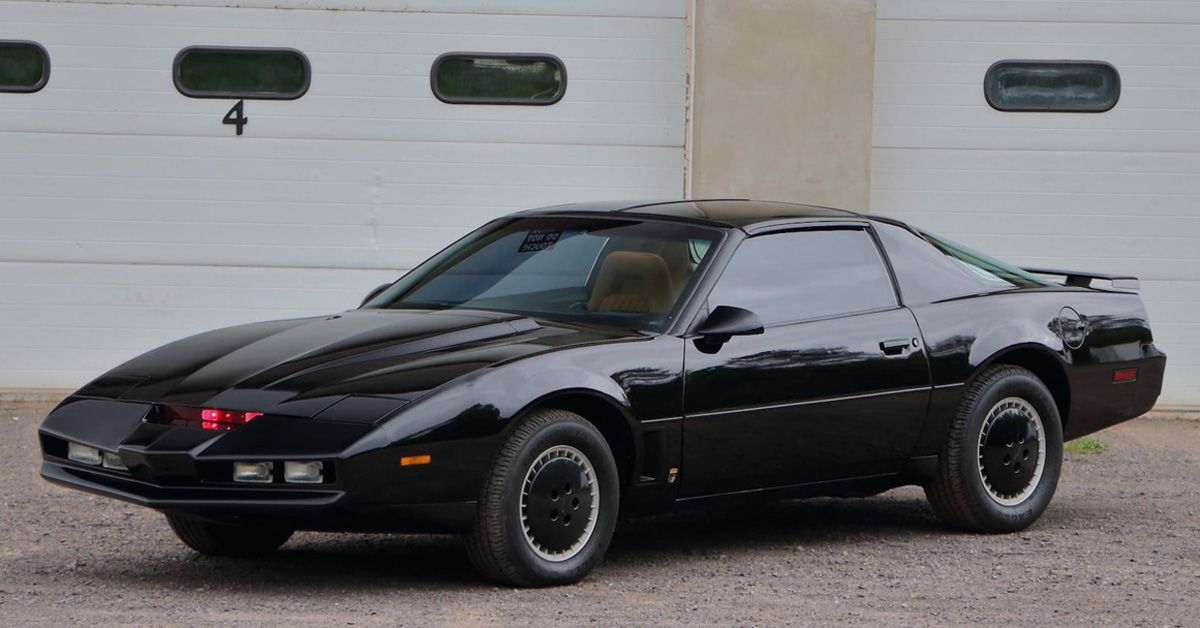 10 Most Beautiful Classic Cars Collectors Stay Away From
Have you ever wondered why some classic cars sell more on the collector mart than the others? Why would one kind of Porsche demand more value over another? Or why would some Ford classic cars be more expensive than even the best of Ford cars today, while others go for peanuts? The key to higher price values in the minds of collectors is simple.
The car has to be rare, but not obscure, and come with a market standing. The cars that most collectors run after need to be vaunted, respected, and be considered on the very top of their game. It could be the best car or the weirdest, but it should be something people talk about, years after the car is off the assembly line. On that note, here go 10 of the most beautiful classic cars that collectors stay away from because they are not rare, powerful, vaunted, or venerated enough.
10

1979 Ford Ranchero: At The End Of Its Tether
Ford unveiled the distinctive Ranchero in 1956 as a 1957 model. It was a beautiful classic car/pickup mashup that Ford aptly described it in its marketing promotions as "More Than A Car! More Than A Truck!"
However, by 1980 the ever stricter fuel economy and emissions standards and slow sales of these rigs spelled the end for the Ranchero. This last-model-year 1979 Ranchero is in excellent condition and is up for grabs for less than $20,000 on Hemmings.
9

1965 Fiat 600: Beautiful Slug
The Fiat 600 started its career in 1955 as the first mass-produced people car that revolutionized the Italian automobile market at the time. From there it had a winning streak in many other countries, specifically Yugoslavia, Spain, Argentina, and Columbia. Despite its diminutive dimensions, it is considered one of the most beautiful classic cars.
Under the hood, the Fiat 600 got a 600 cc (0.6-liter) 4-cylinder mill cranking out just 21 horses and 29 lb-ft of torque. The water-cooled, gasoline engine was mated to a 4-speed manual gearbox and it could push the car to a top speed of 60 MPH. You can get this piece of history for less than $25,000.
Related: 5 Mini-Cars That Are Way Too Cool (And 5 That Are Just Silly)
8

1984 Porsche 944: Underappreciated Performer
For a very long time, classic car collectors have stayed away from this beautiful but very differently styled Porsche, the 944. You can grab excellent condition 1984 examples for less than $20,000 these days.
With this, you can own the CarandDriver's "Best Handling Imported Car in America" for 1984. All the dyed-in-the-wool Porschephiles should realize what a great car this is and act fast before the value increases. The 944 Turbo models go for expectedly higher prices, but provide even more entertainment with their more spirited acceleration. These beautiful classic cars are worth every dollar.
7

1972 Ford F100: End Is Nigh
We all love classic pickup trucks and today a lot of them go for a hefty premium in the classic car market. However, this 1972 Ford F100 can be yours for less than $30,000.
This beautiful fifth-gen F-Series workhorse is in excellent shape. It's got a strong 4.9-liter Windsor V8 engine mated to a swift automatic transmission. This lean, mean machine is an exceptional American automotive icon and shouldn't be missed even if you're not a "truck person."
Related: 10 Badass Classic Pickups That Have Lost Value In The Last Decade
6

1971 Volkswagen Karmann Ghia Convertible: A Prettier Beetle
The Volkswagen Karmann Ghia borrowed its underpinnings from its elder sibling, the "people's car" Type 1 VW Beetle but is one of the most beautiful classic cars of all time. The Italian design house Ghia, together with the German coach-builder Karmann, co-created the gorgeous body of this automotive gem that debuted in 1955.
Walter Dorwin Teague, who's known as the "Dean of Industrial Design", talked eloquently about the VW Karmann Ghia as one of the most beautifully designed products in the world ever. However, it's a semi-forgotten classic car today and sells for less than its looks may suggest.
5

1973 Mercury Cougar XR7: A Little Too Me Too
The first-gen Mercury Cougar had more or less the same bones as its cousin, the Ford Mustang. At the time of its launch in 1967, it was Mercury's upscale, platform-sharing version of the Mustang. The Ford Mustang became a sensation in the mid-60s and remains one of the most iconic and beautiful classic cars ever made.
However, for 1971 the handsome Cougar grew in size, just like the Mustang, and that 1971-1973 generation tends to be forgotten today for no good reason. Clean examples of the top-of-the-line V8-powered XR7 trim can be bought for less than $25,000.
Related: 10 Things You Didn't Know About The Mercury Cougar
4

1976 Datsun 280Z (S30): First Forgotten, Now Remembered
Nissan's first generation of their sporty GT two-seat coupe was known internally as the S30. Officially, it was known as the Nissan Fairlady Z in its home country and as the Datsun 240Z, (later as the 260Z and 280Z) in the other parts of the world. Powered by a spirited, reliable and durable inline six, the "Z" was a blast to drive, especially with the 4- or later 5-speed manual gearbox. An automatic was available for those who didn't care to shift the gears in their sports car.
The trend-setting S30 is dubbed as one of the most successful sports car nameplates Nissan has ever produced, and it's a beautiful classic car. It's also one of the prettiest Japanese cars ever built. Prices are going up steadily, but there are still some deals to be found like this mint one wearing Anniversary Silverstone paint for $22,500 on Hemmings.
3

1992 Autozam AZ-1: Not A Very Popular JDM
The Japanese-spec Autozam AZ-1 is an incredibly cool car, famous for its gullwing doors and exceptional road manners. It's got a Suzuki-sourced 657cc turbocharged 3-cylinder engine churning out 63 horses and an equal amount of torque and its one of the most beautiful classic cars.
The mid-mounted engine gets a 5-speed manual transmission for motivating the rear wheels of this tiny and peppy machine. These Kei sports cars are pretty affordable classics today and can be owned for less than $20,000.
Related: These Tiny Japanese Sports Cars Prove That Fun Things Come In Small Packages
2

1966 Volkswagen Beetle: Available A Bit Too Much
If you are looking for a timeless classic then you should zero in for the Bug as you really can't go wrong with it. "The People's Car" has got a massive fan base, and it sold in millions for — all markets considered — seven decades. Plus, it's an undeniably beautiful classic car.
There's ample DIY maintenance stuff available all around and plenty of parts support. The "Bug" also takes well to restomod-style customization, as seen in the example we chose here. You can get mint condition models of this iconic car for less than $20,000 and that's a steal if you're a diehard Beetle fan.
1

1982 Pontiac Firebird Trans Am: A Bit Overrated
The third-gen Firebird, which debuted for 1982, was Pontiac's beautiful answer to its long-time rival, the Ford Mustang. The Firebird Trans Am again served as performance king, and it was more than just a pretty face. It had incredible handling chops but, as with other performance cars of the time, left a bit desired under the hood. The top-dog "Cross-fire Injection" 305 V8 made just 165 horsepower that year to the Mustang GT's 157 horses.
The Trans Am buyers were already sold on its dazzling looks and athleticism, but when it became K.I.T.T. from Knight Rider (as seen in the photos) the car became a huge hit during the early '80s. Despite their handsome looks, the K.I.T.T.-inspired replicas don't go for big money, as one is currently listed on Hemmings for only $24,000.
Sources: Hemmings, ClassicCars, CarsandBids
10 Classic Sports Cars Collectors Steer Clear Of
Read Next
About The Author