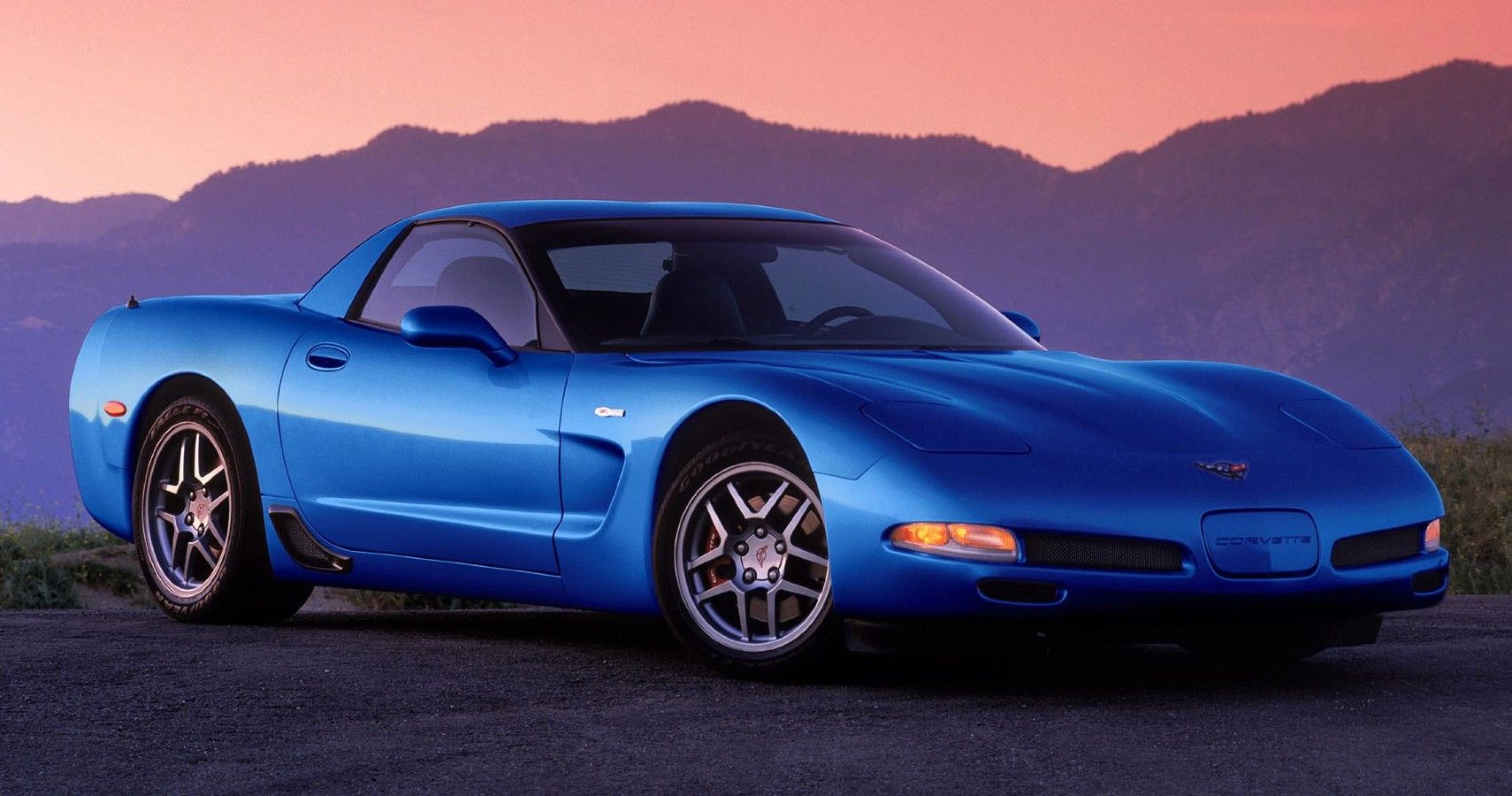 10 Collectible Cars Poised To Gain Value In 2023, According To Hagerty
As the years go by, used car values fluctuate tirelessly as some vehicles join the bull market while others inevitably fall into the bear market. Whether you're into collecting classic muscle cars, or a JDM pundit on the lookout for a Japanese classic, it's always a good idea to keep tabs on how the value of cool old cars might project into the future.
Maybe you already own a classic car that you'd consider selling for the right price, but how can you accurately gauge its current and future value? Thankfully, the Hagerty valuation tool has us all covered, providing a detailed reading on the current value of a vast array of different makes and models depending on their condition.
Additionally, Hagerty's Automotive Intelligence team also put together a bull market group for several vehicles expected to increase in value in 2023. While some are nearly unattainable, others might be worth considering even for the average gearhead. Here's a list of 10 classic cars projected to gain value this year, according to Hagerty.
Related: 10 Classic European Cars No Collector Wants To Buy (But Should)
10
1969 AMC AMX
To kick things off, we've got the 1969 AMC AMX, an American classic responsible for reviving AMC's competitive hopes with a formula comprised of muscly styling and an array of powerful V8s. Given that finding pristine examples of the AMC AMX is nearly impossible, Hagerty valuation currently estimates a $52,800 asking price for a perfect one, while a unit in good condition can fetch around $22,500. Hagerty also speculates a significant increase in the 1969 AMC AMX's value by the end of 2023 after already rising steadily since 2019.
9
2008 Nissan 350Z Nismo
Contrary to popular belief, Hagerty doesn't only specialize in classic cars, and its valuation tool actually covers pretty much any collectible car and more. The Nissan 350Z is an iconic Japanese sports car that needs no introduction, and with the release of the all-new Nissan Z, Hagerty car value explains that the average value for 350Zs in good condition grew by 78% since 2021, and the rise will almost surely continue in 2023. As of now, Hagerty's valuation tool places a well-kept 350Z at $32,800.
8
1991 Suzuki Cappuccino
Cute, isn't it? Built during the Keijidosha craze that flooded the Japanese automotive industry in the early 90s, the 1991 Suzuki Cappuccino is a sporty-looking city car that's actually a gem in America – since it was exclusively built for the Japanese domestic market in true JDM fashion. Cappuccino imports to the US continue to rise, as does the miniature vehicle's price. The Hagerty valuation tool currently estimates a $14,000 asking price for a Suzuki Cappuccino in great condition, so now's definitely the time to get one before its price since it will most likely be worth more by the end of 2023.
Related: 10 American Classics Collectors Consider Holy Grail Models
7
2006 Mercedes-Benz SLR McLaren
A result of one of the coolest collaborations in automotive history, the Mercedes-Benz SLR McLaren is nothing but a dream to most. According to Hagerty values, it's currently worth $356,000 in excellent condition, and with an increasing number of younger buyers growing interested in the Mercedes SLR, resulting in a 10% value increase since January 2022. Hagerty expects a continued uprise in value for 2023.
6
1985 Toyota Pickup SR5
Despite being more than 30 decades old, the 1985 Toyota Pickup is actually an extremely competent pickup truck even by today's standards, both in terms of utility and reliability. As a result, desirability for the Toyota Pickup SR5 is at an all-time high, with Hagerty's valuation tool estimating a $22,700 asking price for one in excellent condition. Now considered a collectible car, younger SR5 owners have doubled in recent years, and 2023 will most likely see the 1985 Toyota Pickup grow in value even further.
5
2007 Lamborghini Murciélago
Another one for the dreamers. Currently valuated by Hagerty at $323,000 for an example in excellent condition, the Lamborghini Murciélago is a fan favorite Lambo, especially when equipped with the rare and ultra-desirable manual transmission. According to Hagerty Auto Intelligence, the Murciélago's value shot up by 50% since 2019, and with a growing demographic of young buyers interested in the collectible supercar, its price will only continue to skyrocket this year.
Related: 10 Classic Sports Cars No Collector Wants To Touch
4
2002 AM General Hummer H1
It definitely isn't for everyone, but the Hummer H1 will definitely have onlookers' heads swiveling. Much like the 350Z, the old Hummer H1 is now growing in value thanks to the arrival of the all-new Hummer EV. Despite only seeing a 10% increase in value since 2019, Hagerty believes 2023 will see a huge boost, so now's as good a time as any to get your hands on one. An H1 in good condition currently goes for $78,900 according to Hagerty's valuation tool.
3
2003 Chevrolet Corvette Z06
Definitely the steal of the list in terms of power-per-dollar, the Corvette C5 Z06 produces a maximum output of 405 horsepower and 398 pound-feet of torque, and a well-kept version fetches just $25,600 according to the Hagerty valuation tool. Future valuation differs greatly depending on the condition of each individual C5 Z06, Hagerty explains. The price for units in pristine condition has steadily been growing since 2022, while those in acceptable condition are actually dropping in value.
2
1993 Saab 900 Turbo
As pure as driver's cars can get, the Saab 900 Turbo is becoming increasingly popular among young enthusiasts, a demographic that has surprisingly grown by 300% since 2019. This evidence is enough for Hagerty to predict a significant rise in the Saab 900 Turbo's price by the end of 2023, and the vehicle is currently worth as much as $29,800 in perfect condition according to the valuation tool, while a well-kept version should fetch around $19,000.
Related: 10 Classic Cars No Self-Respecting Collector Will Buy
1
2011 Audi R8
With the R8's production run coming to an end, interest in older models is steadily growing, with a 37% increase since 2019. Hagerty currently estimates an average price of $118,000 for units in good condition, while pristine versions can fetch up to $216,000. The manual version is definitely the one to go for, especially since it comes with a glorious gated shifter.