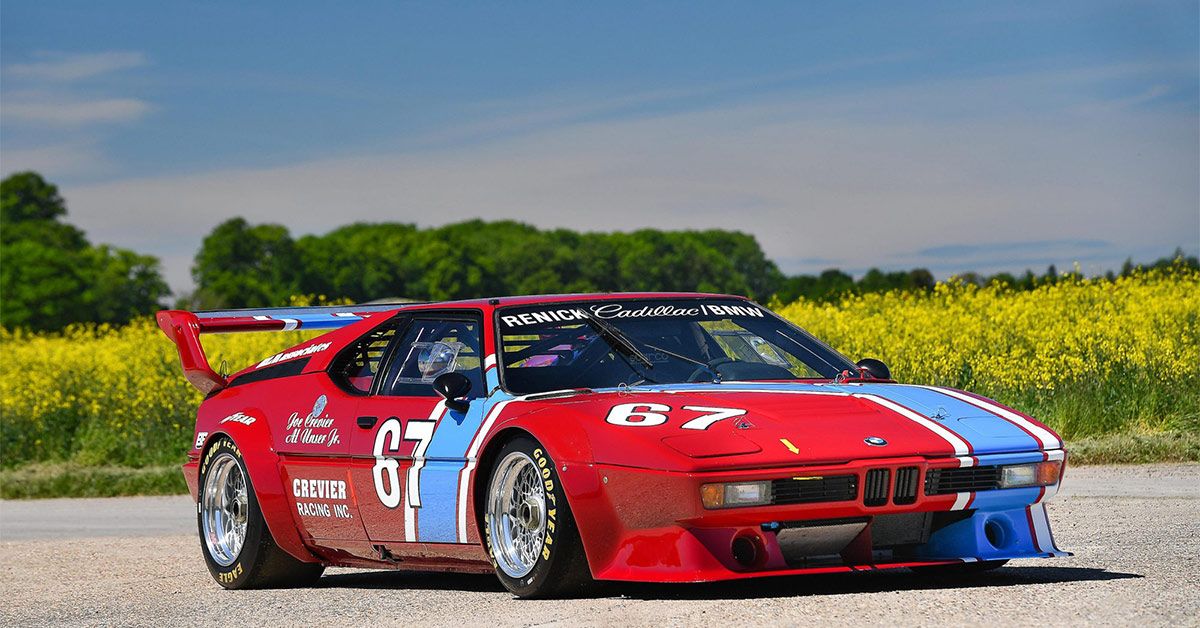 10 Classic European Sports Cars That Should Make A Comeback
Many people love visiting Europe for its rich cultural heritage, great food, and great attraction sites. But for motorheads, it's their obsession over some of the best carmakers in history that makes them envy Europeans. Some rare classic gems from the European market became so rare that unless car makers resurrect them, many gearheads will never get a chance to drive, let alone own them.
Gearheads love classic cars, and car companies love bringing them back. With classic sports car prices getting out of hand, there has never been a better time for manufacturers to bring back some of their best work from times passed. This list will look at ten classic European sports cars fans are desperate to see come back.
10/10

1955 Fiat 8V Zagato Coupe
The Fabbrica Italiana di Automobili Torino, Fiat, today belongs to the Netherlands-based giant automotive company, Stellantis. Before this, they were a small plant with only a handful of employees and were free to design and build whatever they wanted.
The 1955 Fiat 8V Zagato Coupe is a forgotten but cool classic Italian car from the olden days. With a fully functional hood scoop and a sporty look, these cars are valuable collectibles and should make a comeback into something modern.
Related: Why We Love The Fiat 8V Supersonic
9/10

1961 Volvo P1800
Some regard the electric Polestar 1 as the spiritual successor of the legendary P1800. However, we'd still live to see the good old Volvo badging to believe in its reincarnation. The striking styling from the '60s P1800 is timeless.
These classic cars are increasingly rarer, sought-after, and therefore expensive. In auctions, P1800s can fetch upwards of $77,000. Volvo needs no more reasons to know they should bring this car back.
8/10

1967 Ferrari Dino 206 & 246 GT
Many people consider the Dino 206 GT one of the best-handling cars of its time. The dino was Ferrari's attempt to produce a budget friendly car for the masses. But unlike many low price cars with nothing remarkable about them, these marques would roll out in V6s and V8s.
Although many gearheads claim to build Ferrari-slaying cars for a fraction of the price, not a single soul would mind riding these accessible Ferraris.
7/10

1967 Monteverdi High Speed 375
Imagine a Plymouth Roadrunner that went to a European grad school. That's what a HighSpeed 375 is, according to Jay Leno. The great car has a ton of history behind it and does not lack in design or engineering.
Related: Rare Monteverdi Once Owned By Jay Leno Goes Under The Hammer
The Swiss automaker Monteverdi produced this gorgeous, powerful, and luxurious sports car to be a grand tourer. It featured a 7.2-liter Chrysler V8 that made, you guessed it, 375 hp, as the name suggests. Although this car maker remains obscure to many, it would be magical to see it rise from the ashes as the world needs more luxury grand tourers.
6/10

1973 Jaguar E-Type
The British are synonymous with eccentric taste. Beans for breakfast, tea with milk, or even a London toilet turned into a cafe give the Brits a reputation for weirdness or coolness, depending on how you look at it.
With cars, a similar story unfolds, and you will always find an interesting piece of machinery from the United Kingdom. Enzo Ferrari named the E-Type "the most beautiful car ever made." It used a 5.3-liter V12 to make 272 hp, but if they were to remake it now, it would be able to make enough power to rival any supercar.
5/10

1978 Porsche 928
When this car came out, it was unfortunate that many misunderstood it. People only knew about 911 and didn't associate Porsche with anything else. The front-engined 928 had a V8 under the hood and featured grand tour luxury in the cabin.
Related: 8 Reasons Why We Love The Porsche 928 (2 Reasons Why We'd Never Buy One)
Today, these cars are some of the cheapest classic German sports cars money can buy. It would be great to see a modern version of this forgotten gem.
4/10

1980 BMW M1
The BMW M1 is arguably the most important BMW car ever. BMW threw its hat in the ring at a time when the Italians dominated the mid-engined supercar universe. The result was a car that is now as exotic and legendary as anything with a horse or a bull on the hood.
The M1 was the first and only supercar that BMW would make until the i8 over 30 years later. This racetrack weapon was fast and agile enough to blitz anything, and it would tear our eyes to see it back on the road.
3/10

1990 Volkswagen Corrado G60
Volkswagen made a name for itself by manufacturing the most affordable German cars. Gearheads love Volkswagens as they never pretend to be something they aren't. When they produced the Corrado, they intended it to be the poor man's sports car.
Though not as luxurious as the Mercedes-Benz or BMWs of the era, this German classic is worth every collector's attention. With the value of used ones rising, there has never been a better time for Volkswagen to bring back a classic.
Related: Here's What Everyone Forgot About The Volkswagen Corrado
2/10

1984 – 1996 Ferrari Testarossa
Ferraris are the ultimate sign of social success and excellence, unlike a Tata or an Isuzu. When you think of Italian cars that should make a comeback, you have to think of a Testarossa.
It came with a 4.9-liter flat twelve that could generate 385 hp at 6,300 rpm. If Lamborghini came up with a new Countach, it should be a no-brainer for Ferrari. Every gearhead would like to relive its mid-engined greatness and unmatched performance.
1/10

Porsche 959
Although BMW and Mercedes-Benz have a larger portfolio of emblematic vehicles compared to Porsche, there is no denying that what Porsche offers is worthy of more glory. Even in the 1950s, Porsche was on top of its game.
The 959 has to be one of the rarest Porsches you can find, as only a few elites, including Bill Gates, own one. Don't forget that this multi-billionaire had to jump through several hoops to get a hold of the 959. It might not be the most powerful Porsche ever, but it was fast enough and deserves a reincarnation.