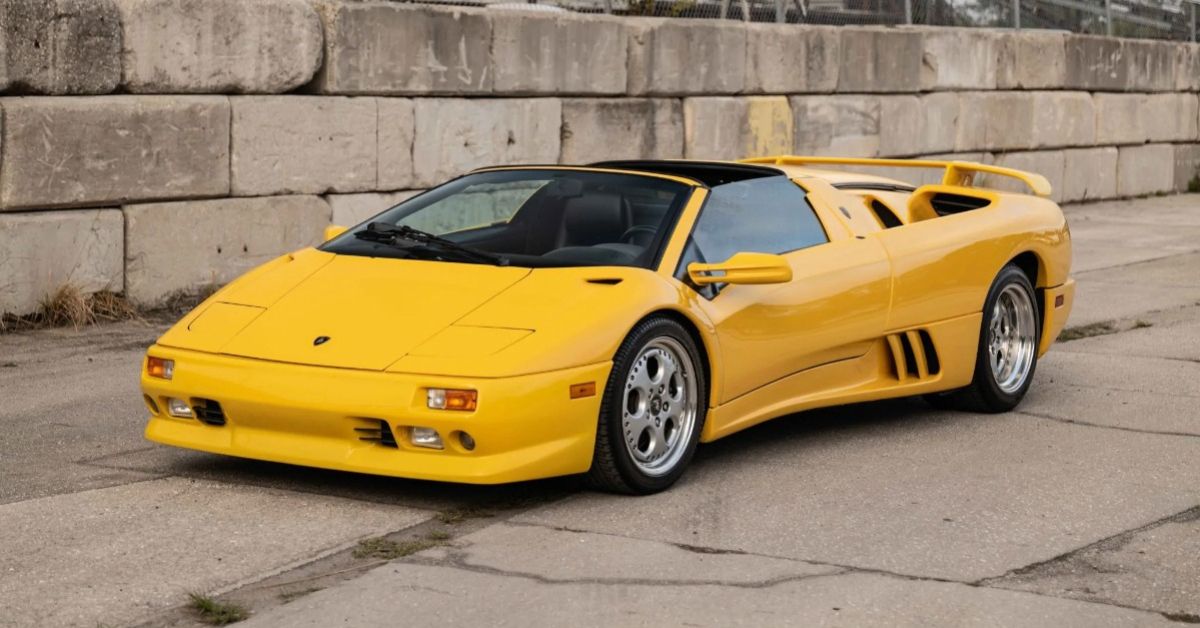 10 Classic Cars That Will See Their Prices Skyrocket In 2023
Things are getting more expensive every day, so it's no surprise a unique assemblage of vehicles from the past are among 2023 top valued cars, whose stock continue to rise. This isn't a list of new cars soon to become future classic cars, neither is it a list of old cars that have maxed out in value already.
This list contains a historical list of cars that rest somewhere in the middle, but are expected to attract more interest from collectors in the future and are thus considered solid investments for the year 2023. Ranging from your everyday affordable ride to a flamboyant jaw dropping work of art, we have it all. Take a look at a few cars that are expected to climb the charts in the upcoming year.
10/10

1983 Ford Fiesta Mk1
An iconic economy ride from the 1980s, Hagerty suspects to see the low-mileage Fiesta set a landmark sales price that would ultimately help increase values of early Fiestas overall. Launched in 1977, the first-gen Fiesta was one of Ford's earliest front-wheel-drive successes. Now, more than 45 years later, it has truly become a timeless classic.
With Ford having announced the soon-to-be demise of the Fiesta Supermini, interest in the original is expected to see an increase. Average values for the Mk1 Ford Fiesta are around $5,000 with an increase of about 20 percent post-Covid pandemic.
Related: Why The Ford Fiesta Is Best Avoided
9/10

1968 AMC AMX
The AMC AMX was originally a direct two-seater alternative to the Ford Mustang, among other cars. Overlooked for decades, the AMX has been considered an underdog in the classic craze of the 90s and 2000s, but its time as a collectible may finally be here. Now it's time to buy one, as the "AMC AMX is still a muscle car bargain".
Though its appreciation trails most muscle cars, younger enthusiasts are increasingly on the prowl for this retro powerhouse, trailing just behind the 67–69 Camaro, which is up to 40.5 percent. Hagerty says interest from "next-generation" enthusiasts has nearly tripled over the past three years, from 13% to around 38%
8/10

1990 Lamborghini Diablo
A complete 180 from the above '68 AMC AMX is Lamborghini's Diablo supercar from the early 1990s. Boasting its sharp, flamboyant appeal with a V12 engine, this car was built to catch eyes. Currently, prices are 'exceptionally low' for a 1990s supercar in today's market when compared to the competitive Ferrari F40, which is now worth $1.23 million.
A Diablo as of late has been averaged around a price of $165,000, however, having soared in the past 12 months and with Gen-X currently showing interest at a peak earning potential. Hagerty sees the Diablo as the next big-ticket nineties supercar to keep an eye on.
7/10

1982 Citroën BX
The Citroën BX remains an affordable classic car. It originally sold from 1982 through 1994. Features of this plate 20th century masterpiece included hydropneumatic self-leveling suspension, the use of plastic body panels for weight, and a wide variety of engines and body styles that sold more than 2.3 million units.
Currently, an emerging model still offers great value with an average price of just $2,500. The BX isn't likely to have a substantial increase in price, but Hagerty expects values to slightly rise to keep on pace with steady inflation. Despite its popularity, the Citroën BX is a rarity, helping to drive values upwards for the 2023 season.
Related: The Car Citroën Built To Take On The Best
6/10

1980 Saab 99 Turbo
Originally, the Saab 99 Turbo was sold between 1978 and 1980 in an effort to help bring turbocharged engines to the mass market appeal. To this day, Saabs have a particularly loyal fan base, especially following the Swedish brand's disappearance around the mid 2000s. Being such a rarity, current average values are around $17,000.
Values are reported to have already increased by 20 percent, with Hagerty expecting another climb within the coming years to around $36,000. The Saab is making a return and will definitely be one to keep your eye out for throughout 2023.
5/10

1998 Suzuki Cappuccino
At 130 inches long and 55 inches wide, the Suzuki Cappuccino was not sold originally sold in the U.S., but it's now legal to import under the 25-year exemption. Direct competition for the export-oriented Miata. The Suzuki instead sports a roof composed of removable aluminum panels and a targa bar that folds into the body, allowing the car to be used as a coupe, T-top, targa, or a full roadster.
With such a crafty design, This mere 63 hp, finds itself growing in popularity with millennial and Gen Z owners at a holding value of around $10,000 and expecting to rise.
4/10

1962 Triumph Spitfire
Triumph launched the original Spitfire in 1962 as a rival to the Austin-Healey Sprite and MG Midget. Approximately 70 years later, there are plenty of these two-seat roadsters still on the market, and rumored to have many 'good parts availability' for the car itself. With nearly 320,000 vehicles sold worldwide in its original run, a Spitfire should be fairly easy to find for two seater enthusiasts who enjoy DIY maintenance projects.
Values of the Triumph Spitfire models have historically speaking been relatively static, but based upon Hagerty's data for the past two years, the Spitfire has seen a climb of approximately 27 percent. These Mk1 Spitfires now cost an average of $33,000.
3/10

1988 Toyota Pickup 4×4
Marty McFly of popular 80s movie franchise Back To The Future saw this one coming. Equipped with a 3.0-liter V6 engine, which produces a modest 145 hp and 180 lb-ft of torque, Hagerty calls this one a good buy for enthusiasts who have been priced out of the Bronco or Land Cruiser but still want a 4×4 with vintage flair.
Hagerty says the number of Toyota Pickups to its policies has quadrupled in the past 5 years. Expect the price of this car to keep rising with star power as experts say that Toyota's second-generation pickup is proving popular with new coming enthusiasts who want to get a bang for their buck. The Toyota Pickup is currently valued at around $9,000.
Related: Why The 1986 Toyota Pickup May Just Be The Best Truck Ever Made
2/10

1995 Bentley Turbo R
Simply said, the Bentley Turbo R is a lot of car for a little money (Hagerty). Let's take a look back at the Bentley Turbo R that was first introduced back in 1985, when its performance helped to set it apart from its rival the Rolls-Royce, with a turbocharged 6.75-liter V8 engine roaring up around 328 hp.
The ride is currently valued at $18,000, however Hagerty says that it's a 'slow riser' and due to the model's recent popularity, there may be a return spark of interest in the next year or two.
1/10

1933 Austin Seven
This Austin is renowned for being a simple, easy to run, and easy to repair car model. Introduced in 1922, The Austin Seven was Britain's first car of the people. It saw its value average jump nearly $5,000 from last year to approximately $17,000 now.
Nearly a century old, this centenary vehicle continues to gain exposure during special displays at Classic Car events through the years and maintain its desirability. Hagerty believes that will continue in 2023 and values will continue to climb for this timeless, affordable work of art.