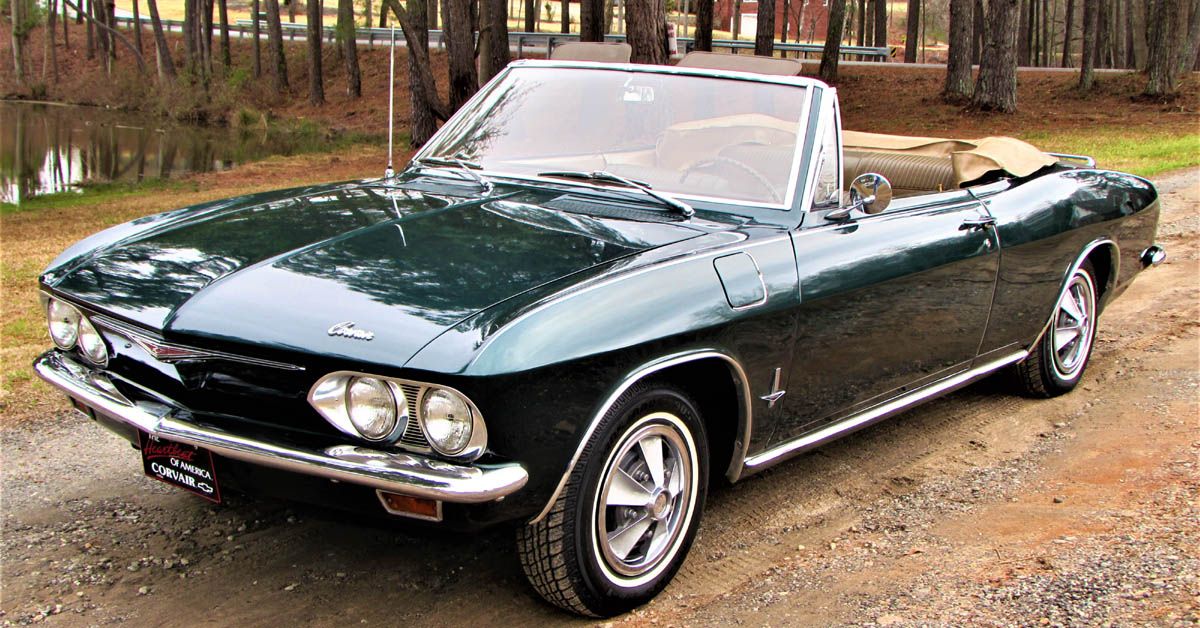 10 Classic American Convertibles That'll Bankrupt You Through Maintenance And Repair Bills
The decades that spanned from the 1950s until the 1970s were a golden era as far as classic American convertible cars are concerned. But, what happens when some of those convertibles are gold-plated, rather than solid gold?
As much as we would like to believe that classic American carmakers can do no wrong, cars such as the Ford Pinto definitely prove otherwise. Convertibles are unfortunately not exempt from wrongdoing.
Nothing sounds better than taking your classic American convertible out for a Sunday drive on a lovely spring day – top down, wind in your hair, and not a worry in the world. That is, unless you own one of the convertibles on this list.
Chevrolet, Ford, Dodge, Cadillac… all of these treasured American car brands have their fair share of cars that take more from our wallets than we'd like them to.
The last thing you want to worry about is something going wrong with your classic car investment, or that investment running up a tab at your local mechanic. Here are 10 classic American convertible cars that are best avoided if you don't want to end up spending a fortune on making repairs or maintenance costs.
Related: 10 Foreign Cars Most People Don't Know Are Powered By American Muscle
10/10

Plymouth Belvedere
Of all the other convertibles on the list, this may be the more solid option. After all, engineers helped build the Belvedere. You'll likely need to source parts through a specialty vendor, which means potential premiums for hard to find pieces.
Any needed trim parts for the Belvedere will be especially hard to source, as there aren't OEM parts that are readily available.
9/10

Dodge Coronet
The Dodge Coronet is a muscle car beast that enjoys exclusivity with its rare soft top. The hard to find soft top means that if you find yourself with one, you will likely be on your own in fixing any issues. A broken part in the mechanisms needed for the convertible soft top could mean you'll need an irreplaceable part. If you're desperate enough, an entirely new part would need manufacturing.
The Coronet had issues affecting all models. A big one was the very cheap and basic brakes that had no business trying to stop such a large and powerful car!
8/10

Chevrolet Corvair
Many car enthusiasts regard the Chevrolet Corvair as an easy to work on car, but that's where the convenience stops.
A lack of parts supply means sourcing specific parts for this convertible will be hard as the well dries up over time. The Chevrolet Corvair had overheating issues, which can lead to replacing the entire cooling system and diagnosing other potential problems.
If you're unable to make these repairs yourself, you will have to find a classic car mechanic and hope that they are familiar with Corvair. There's a high likelihood that the more affordable Corvairs on the market will have rough mechanical maintenance records, as the Chevy Corvair debuted as an economical car.
7/10

Pontiac Catalina
The Catalina is a sought after convertible among the classics. But be ready to source parts from donor cars, used lots, or similar builds from other models. Such is life when dealing with the Pontiac Catalina!
While the Catalina as a whole is reliable and parts are luckily not very expensive, the likelihood is that the many of the parts will need replacing in a steady stream of repairs that will add up if you're not careful with your budget.
6/10

Cadillac Eldorado
The Cadillac Eldorado convertible is an iconic looker, with one expensive issue. The convertible mechanism has a fault with its finicky "scissor top". This complicated contraption is unfortunately not a cheap repair.
Other common issues for the Cadillac Eldorado are exhaust manifold cracks, air conditioner controller issues, and problems with the CV joints. It's not a singular issue, outside the convertible top mechanism, that makes the Cadillac Eldorado a bankrupting convertible, but the sum of all the small issues.
Related: These American Cars Used To Be Different… Now They're Just Weird
5/10

Lincoln Continental
Lincoln Continental convertibles were unit-body cars, which means rust could be a potentially expensive or detrimental issue. Once a classic car begins to rust, it can be difficult to save.
Electrical issues are common among the Continental line, which means a large money pit as you diagnose and rewire. There are many electrical components, servos, and powered components that were luxurious at the time that now prove themselves to be possible problem areas.
4/10

Ford Edsel Ranger
While the Ford Edsel Ranger may be appealing to some, there is a hidden cost that may not be noticeable from the get-go if you haven't done your homework. The Edsel Ranger from the 60s suffers from counterfeit convertibles (yes, that is seemingly a thing!). The lower price tag on an Edsel Ranger could be a red flag, alerting you to the fact that it may have been a post-production convertible.
Such a heavy modification not performed by the factory and there is no guarantee of its reliability – or what kind of parts inhabit your Edsel Ranger from this undocumented work. Aside from the sketchy convertibles, there are across the board issues of poor welding and wiring that lived too closely to hot exhausts.
3/10

Oldsmobile Cutlass
The Oldsmobile Cutlass has a legacy that spans over 30 years. Throughout that time frame, convertible options were also available. Some of the most common issues to find are problems with the intake manifold. If you experience rough or high idle when at a stop, that can stem from engine vacuum leak through the hoses.
To make things worse, the Cutlass is prone to leaks from the power steering, coolant, and/or engine oil. Pinpointing a specific leak can be time-consuming and costly with misdiagnosis and potential guess work.
Related: 8 Of The Coolest American Pickup Trucks
2/10

Jeep Wrangler
The Jeep Wrangler is newer than most of the cars on this list, but we definitely consider it an American classic. A saving grace for the Jeep Wrangler is that there are so many around – parting out needed pieces is a bit easier. The older the Wrangler, the more likely for higher repair costs. This is due to a limited supply of older parts, or poor maintenance.
The general nature of Wranglers is they are often modified. Modifications range from lifting, suspension changes, added or modified lighting systems, modified or different soft top covers or bars. And because the Jeep Wrangler is often used as an adventure vehicle, for some there is no telling what it has seen or endured. Imagine needing to perform a repair and discovering some crevice full of sand.
1/10

Ford Thunderbird
The Thunderbird is a classic that has seen many transformations over the years. The classic car shared lots of parts with other models to keep costs down. Used parts have an unknown history, and could have hidden issues that may not be clear until installed.
The first generation of the T-Bird is prone to rust, while the 60s Thunderbirds had issues with, surprise, the convertible tops. In a running theme, the convertible top had complications and diagnosing the issues usually came down to the wiring.
Sources: On All Cylinders, Motor And Wheels, Engg