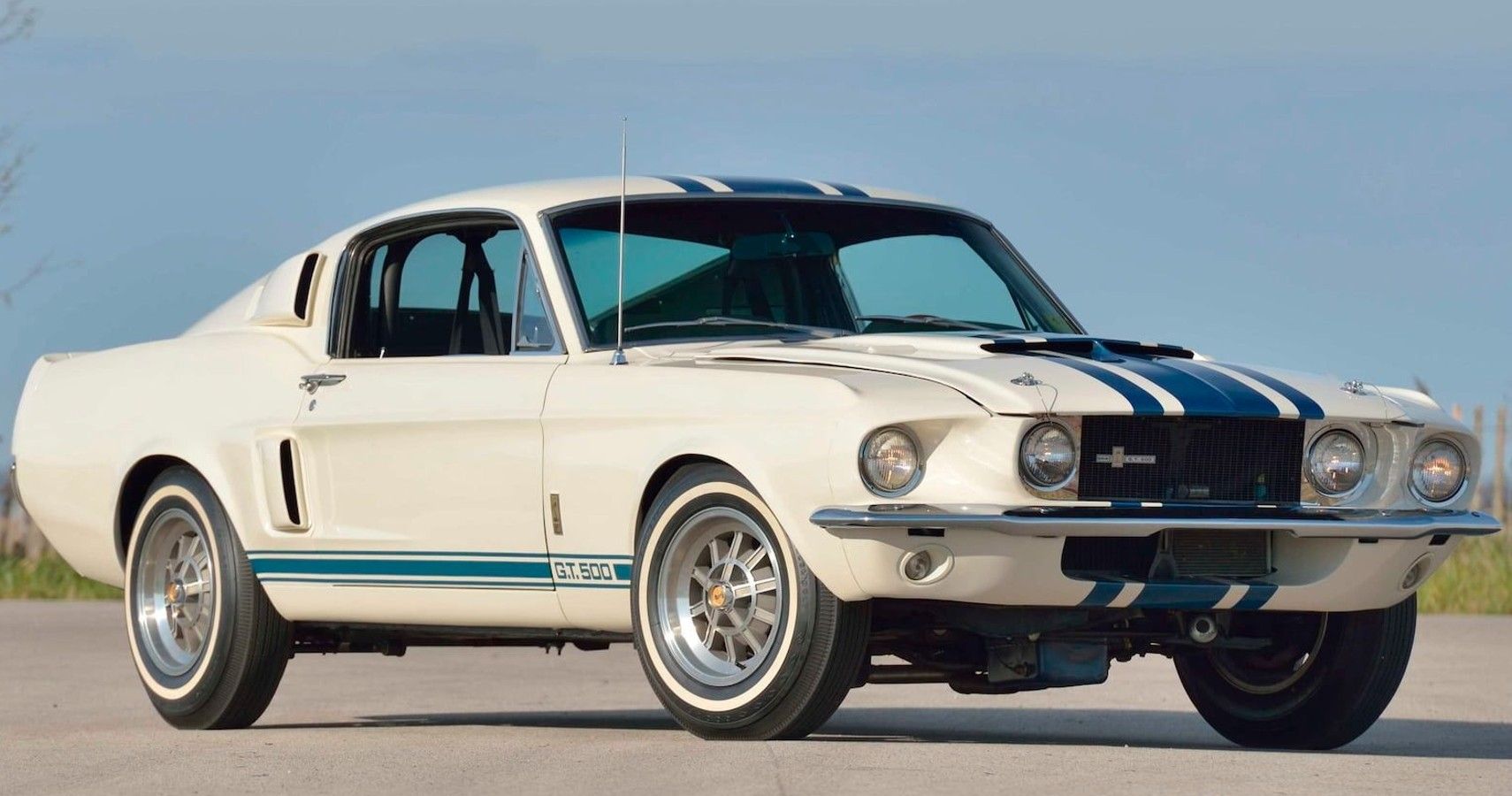 10 Classic American Cars That Had The Most Powerful Engines
America builds some of the most powerful cars on the planet. Just recently, Dodge unveiled the most powerful Challenger ever called the Challenger SRT Demon 170 with 1,025 hp and 945 lb-ft of torque. The Challenger SRT Demon 170 is so powerful that even the NHRA banned it from drag strips. But we digress.
Let's address some questions first. What is a classic American car? Generally speaking, a car achieves its classic status once it's older than 20 years, so throughout this list, we won't mention any cars newer than 2003. There are also a few classic American car brands many of us forgot about completely like Pontiac, Plymouth, AMC, and so forth. But none of these will appear on today's list. But perhaps one of America's most famous classic cars, the Ford Mustang will. Stick around and see.
America built monstrous muscle cars since the dawn of time. So, what if you're after a ludicrously powerful muscle car from before the 20th century, but you'd also like to own an old American car that will soon be worth a fortune? Well, you've come to the right place.
Today we'll talk about the most powerful American classic cars ever made ranging from some of the most famous American cars ever, to some you've never even heard of, probably. But before we do, we have to make one small disclaimer: Just like German carmakers underrate their power figures nowadays, America did back in the day. In other words, many of these classic muscle cars had more power than their manufacturers rated them at. Let's get into it!
10
1969 Dodge Charger R/T (425 HP)
Over the years, many different Dodge Chargers bless the market. Nowadays, they have supercharged V8 engines, but back in the day, they came with a wide array of V8s and even some of the best small-block engines of all time. For this list though, we'll be looking at the 1969 Dodge Charger R/T.
The most powerful '69 Charger R/T came with a 426 cubic-inch (7.0-liter) Hemi V8 that churned out 425 hp and 490 lb-ft of torque. This was enough to rocket the '96 Dodge Charger R/T from 0-60 mph in just 5.5 seconds.
Related: See An 8.2-Liter 1969 Dodge Charger Take On The Dodge Charger SRT Hellcat
9
1970 Chevrolet Chevelle SS (450 HP)
The 1970 Chevrolet Chevelle SS is arguably one of the most underrated muscle cars of all time. With also a range of different engine choices, the two most powerful Chevelles ever made were the Chevelle SS which came with either a 454 cubic-inch (7.4-liter) Chevy Big-Block V8 dubbed the LS5 or the LS6.
While both engines may look identical to the naked eye, they generated vastly different amounts of power. The Chevelle SS' LS5 put out 390 hp and 400 lb-ft of torque, while the LS6 had a whopping 450 hp and 500 lb-ft of torque.
8
1996 Dodge Viper GTS (450 HP)
There is no doubt in our minds that the Dodge Viper will go down in history not only as one of the most powerful classic American cars ever made but also as one of the very few supercars that were too difficult to drive. After all, it lacked nearly every safety feature like traction control, stability control, ABS brakes, and so on.
What powers the Viper GTS is the true star of the show though. Nesting underneath the 1996 Dodge Viper's elongated hood is a monstrous naturally aspirated 8.0-liter V10 engine with 450 hp and 490 lb-ft of torque. The Viper is also one of the very few American cars that feature a V10 engine that still earns itself the title of "muscle car."
7
1964 Ford Fairlane Thunderbolt (Rated At 425 HP, Outputs 500 HP)
At first glance, the Ford Fairlane Thunderbolt looks like any old regular Ford product from the 60s. Not much distinguishes it from other classic American cars, except for the massive bulge on its hood of course. But in reality, that couldn't be further from the truth. The Fairlane Thunderbolt was a limited-edition car for Ford since it would determine whether they could participate in the National Hot Rod Association's (NHRA) drag races.
Ford claimed that the '64 Fairlane Thunderbolt's 427 cubic-inch (7.0-liter) V8 engine put out 425 hp, however, it seems that wasn't the case. Various sources claim that the Fairlane Thunderbolt actually had 500 hp at its disposal.
6
1967 Shelby GT500 Super Snake (520 HP)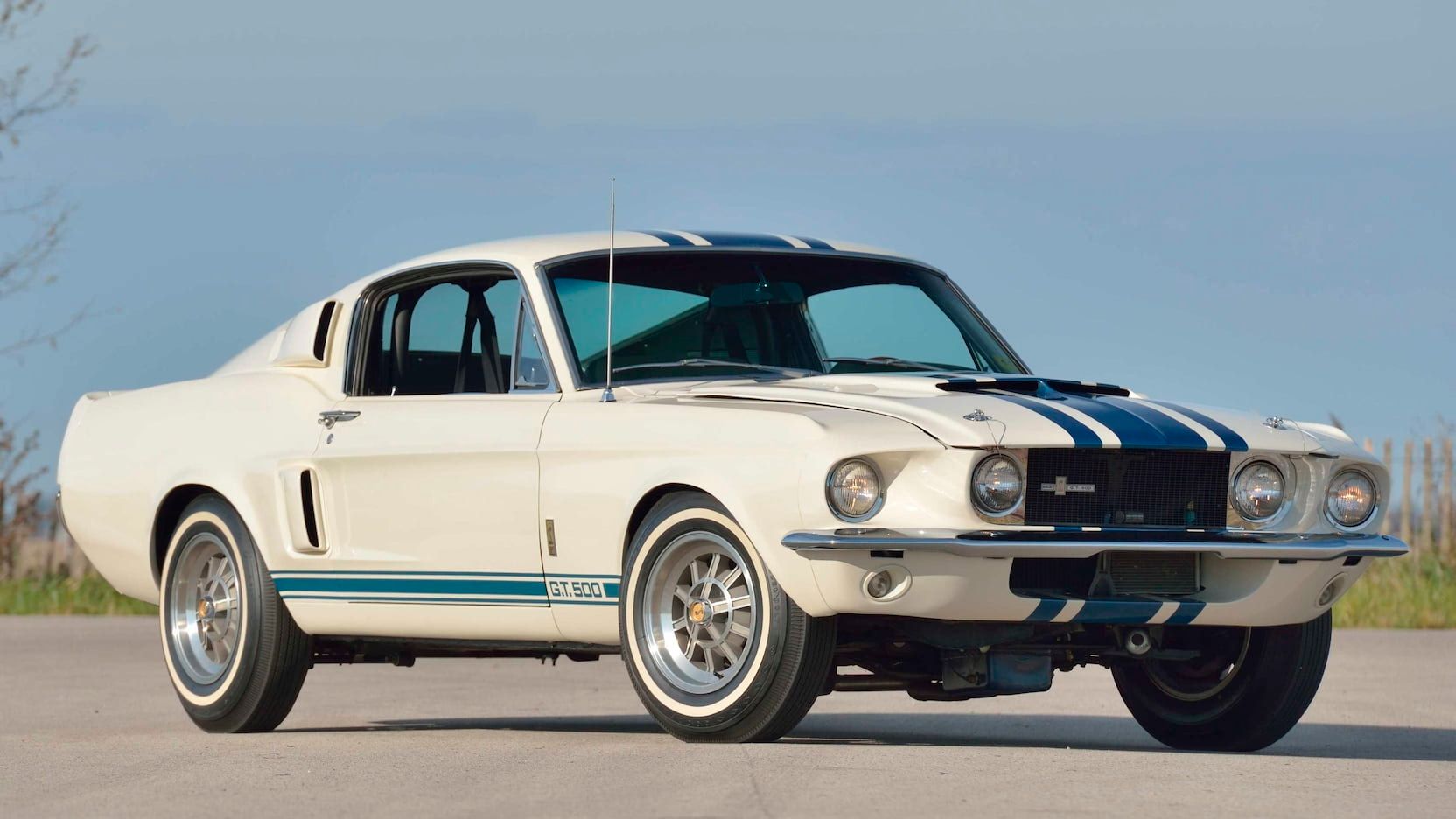 The first-generation Ford Mustang will forever go down in history as the most famous classic American car of all time. Yet, its engine wasn't nearly as powerful as it could be. As a result, Caroll Shelby assisted Ford in their expedition on reaching the Mustang's full potential. This led to the birth of the 1967 Shelby GT500 Super Snake.
This suped-up high-performance Mustang then received a similar engine to the one used in the iconic Ford GT40. The GT500 Super Snake featured a Big-Block 427 cubic-inch V8 that delivered 520 hp and 500 lb-ft of torque. Excruciatingly few Super Snakes ever saw the light of day, and they remain the most valuable Mustangs to exist.
5
1969 Chevrolet Camaro ZL1 (Rated At 430 HP, Outputs 550 HP)
Remember how we said that European carmakers love to underrate their cars' horsepower output? Well, we've reached our second modest muscle car of the bunch, the 1969 Chevrolet Camaro ZL1. Chevy fitted the Z28 Camaro with an all-aluminum 427 cubic-inch (7.0-liter) big-block L72 V8 which they claimed pumped out 425 horsepower and 460 lb-ft of torque.
Boy, oh boy were those figures conservative. In reality, the 1969 Chevrolet Camaro ZL1 pushed around 550 hp out of its L72 V8 engine. This also explains why this Camaro in particular completed the quarter-mile drag strip in merely 13 seconds!
4
1967 Chevrolet Corvette Sting Ray (Rated At 430 HP, Outputs 540-580 HP)
The first few years that the Chevy Corvette went into production, the world stood still. No one could believe their eyes. Finally, an American car that's as beautiful, if not more than its European rivals. It's such a shame that gearheads will probably never buy one of these beautiful American classics just because they sell for an arm and a leg on auction nowadays.
Other than its striking looks, the C2-generation 1967 Chevrolet Corvette Sting Ray equipped with the 427 cubic-inch (7.0-liter) L88 V8 engine had an insane amount of horsepower. Chevy claimed that the L88 put out 435 hp, but once again, they lied. The 1967 Chevrolet Corvette Sting Ray actually produced between 540 and 580 hp, and in turn, could run down the quarter-mile in just under 12 seconds.
Related: 10 Things Everyone Forgot About The C4 Corvette
3
1969 Chevrolet Corvette ZL1 (Rated At 430 HP, Outputs 585 HP)
Judging by the previous entry, you can already guess the C3-generation 1961 Corvette ZL1 was also underrated regarding its power output. Many argue that the C3-generation Corvette was the last "true" 'Vette, but that's beside the point. The C3 Corvette ZL1 also featured the L88 V8 used by the C2 Sting Ray, but this time around it was an all-aluminum engine instead of a cast iron one.
In turn, not only did this allow for a lighter engine, but it could work even harder. Still, Chevy said that the 1961 Chevrolet Corvette ZL1 still had 430 hp at its disposal. However, this 'Vette had more power than we thought it did. How much more you ask? Well, the 1969 Chevy Corvette ZL1 had approximately 585 hp thanks to its designed all-aluminum 427 cubic-inch (7.0-liter) L88 V8 engine.
Related: 5 Most Reliable Chevrolet Corvettes (5 That Belong In A Junkyard)
2
1989 Vector W8 Twin Turbo (625 HP)
Many people either forgot or never knew that the Vector W8 Twin Turbo existed in the first place despite it playing such a pivotal role in America's automotive history. This is because only 17 Vector W8 models ever sold, and they started at just below $200,000 for one. So we don't blame you for forgetting its existence.
Just because it was a sales disaster, doesn't mean it was a terrible car necessarily. After all, the Vector W8 is the second most powerful classic American muscle car in existence due to its twin-turbocharged 6.0-liter V8 engine that pumped out 625 hp and 630 lb-ft of torque.
1
1967 Shelby Cobra 427 Super Snake (800 HP)
The most powerful classic car in American history is the 1967 Shelby Cobra 427 Super Snake. Not only is it the most powerful one, but it's also the most dangerous American sports car ever made. Why you might ask? Well, accompanying its 2,550-lb curb weight was an iniquitous amount of power.
Underneath the hood of the Shelby Cobra Super Snake laid a 427 cubic-inch (7.0-liter) V8 engine which benefitted from a pair of superchargers thanks to Caroll Shelby's involvement. Therefore, the 1967 Shelby Cobra 427 Super Snake sent 800 hp to only its rear wheels. And to think, this all happened way back when producing more than 300 hp was nearly impossible for a mass-produced car.
Sources: Car and Driver, Motorious, Motor Trend, Horsepower Memories, Ultimate Specs, CorvSport, Hagerty, MustangSpec, Legendary GT