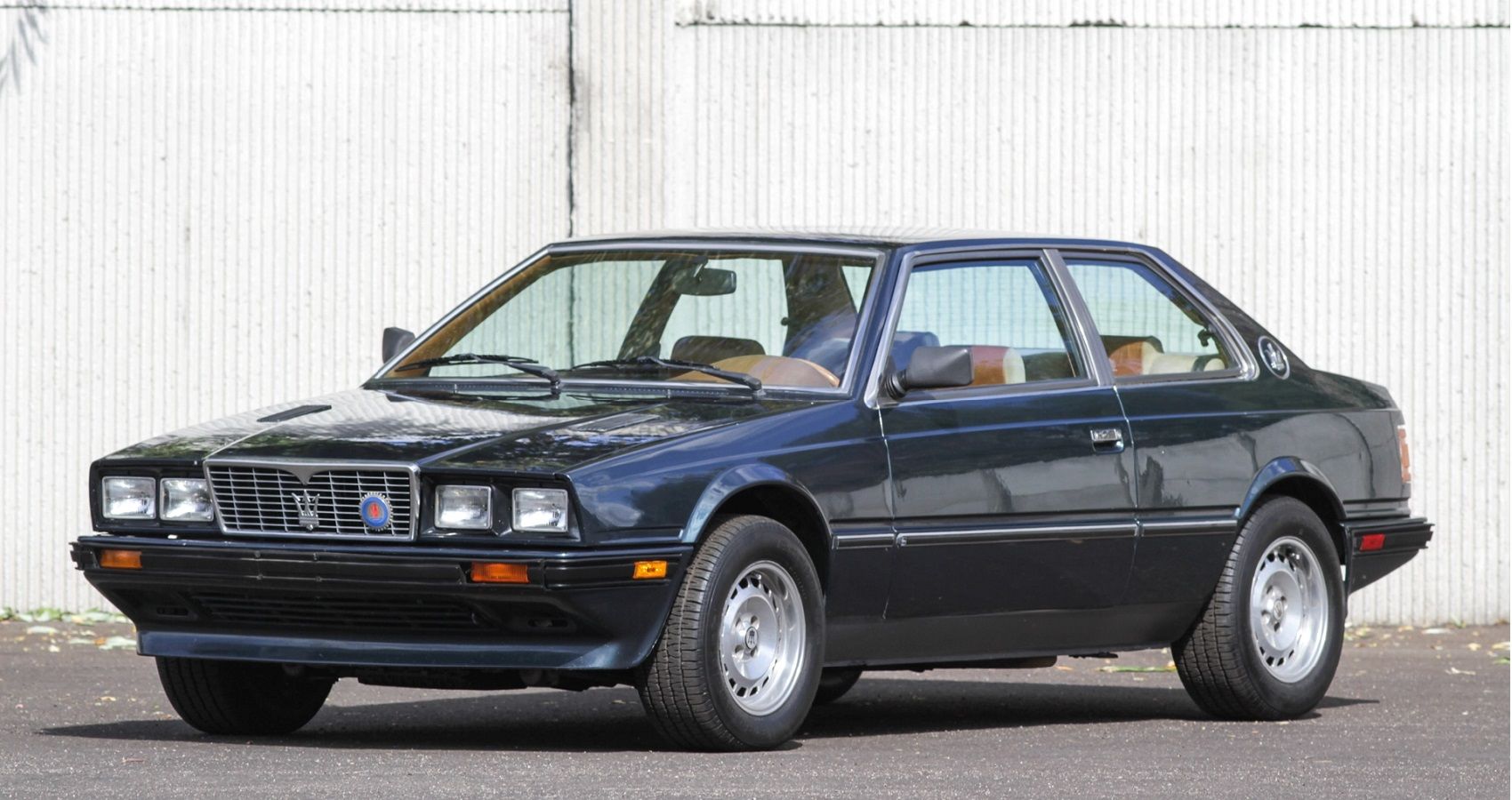 10 Cheap Classic Cars To Avoid At All Costs
If you've been paying close attention to the automotive market over the last decade or so, you've probably noticed that new car prices are rising at a higher rate than ever before. New cars are becoming increasingly hard to afford, which is why so many are choosing classic cars instead. Classic cars are great purchases mainly because they typically cost a small fraction of their original prices.
RELATED: These Affordable Classic Cars Make Surprisingly Good Daily Drivers
However, before you rush to the used cars market to get yourself a cheap classic, it's important to remember age is not the only determining factor in classic car prices, as some – such as the Jaguar E-Type or McLaren F1 – cost a fortune today compared to their original price. Some classic cars are cheap because they are extremely slow, unreliable, rust-prone, or have other issues you don't want to deal with. Let's explore ten cheap classics to stay far away from.
10/10

Porsche 914 – $11,000
The 914 is one of those cars that Porsche doesn't want people to know it was responsible for. Porsche collaborated with Volkswagen to build the 914, as it wanted an entry-level sports car to please people who couldn't afford the 911.
Unfortunately, the 914 wasn't that great. For starters, it was ugly regardless of which angle you looked at it from. It was also slow, as it had a weak Volkswagen engine. It's no surprise that the 914 is one of the cheapest Porsche models you can buy today.
9/10

MG MGB – $10,000
MG dominated the affordable sports car market back in the day with its lineup of cheap roadsters. The MGB was one of them, and it stole many gearheads' hearts with its stunning design and low price tag compared to the Aston Martins and Jaguars of the day.
Unfortunately, while the MGB was superb to look at, it wasn't that great to drive. Equipped with a tiny four-pot generating less than 100 hp, the MGB was slow even by '60s standards.
8/10

Maserati BiTurbo – $7,000
When the fuel crisis hit in the '70s, manufacturers had no choice but to reduce their engine sizes. Manufacturers spent the next decade trying to figure out how to generate more power from small engines, and in 1981, Maserati had a breakthrough when it developed the first-ever twin-turbocharged vehicle – the BiTurbo.
The BiTurbo was pretty awesome thanks to its advanced drivetrain, but everything else about it seemed like an afterthought – particularly its ugly design. The BiTurbo also had many reliability issues as twin-turbo technology was still new.
7/10

1999 Mercedes-Benz S-Class (W220) – $8,000
The Mercedes-Benz S-Class is, without a doubt, one of the greatest full-size luxury sedans ever. Gearheads have always loved the S-Class' elegant styling, ultra-luxurious interior, advanced technologies, and power, which is why it's still going strong today.
RELATED: This Why The Mercedes-Benz S-Class Is In A League Of Its Own
Of all the S-Class generations, the W220 is the worst to many gearheads. Introduced in 1999, the W220 was the successor to the legendary W140, and it couldn't fill its shoes. The W220's biggest problems are complicated electronics that make it an absolute nightmare to live with.
6/10

1975 Chevrolet Corvette – $12,900
The third-generation Corvette was built during the worst era for the American auto industry, as the government introduced new emission regulations. The first Corvette to be affected by the new regulations was the 1975 model, and it was horrible.
Chevy advertised the 1975 model as 'a more efficient Corvette', but they should have just called it slow as it had a small-block V8 making an embarrassing 165 hp – this was over 100 hp less than the 1974 Corvette and only 15 hp more than the 1953 Corvette.
5/10

Jaguar XJ-S – $7,800
The fabled Jaguar E-Type is, to many people, one of the top three most iconic British sports cars. Its successor – the XJ-S – had huge shoes to fill when it debuted in the mid-70s, and it failed in every imaginable way.
For one, the XJ-S wasn't as good-looking as the E-Type – not even close! It did have a V12 engine, but that's also why it's best avoided today as it can be extremely unreliable.
4/10

1991 BMW 850i – $18,000
Most gearheads will advise you to buy a classic model if you want a reliable BMW, but that doesn't apply to all of them. One that should definitely be avoided is the first-generation 8-Series, which debuted in the early '90s.
The 1991 8-Series did have some positives, particularly its sleek design which was among the first developed using CAD. It also had the option of a V12 engine with almost 300 hp on tap, which gave it great performance. Unfortunately, the 8-Series' engine was controlled by computers, which made it hard to maintain in the '90s. Don't buy it 30 years later.
3/10

Aston Martin DB7 – $19,000
Back in the '90s, Ford bought Aston Martin and hatched a plan to build an entry-level sports car for the first time ever in order to make the iconic British brand profitable again. The result was the DB7.
RELATED: 9 Reasons Why Aston Martin Builds The Most Desirable British Sports Cars
The DB7 looked like a winner when it debuted in 1994, as it had a gorgeous design that can still be traced in most Aston Martin models built since. Unfortunately, it was based on an evolution of the Jaguar XJ-S platform, which was the beginning of its problems. The DB7 also had a massive V12 engine under the hood, which is extremely hard to maintain if you drive it regularly today. Still, it's amazing that the DB7 costs less than $30,000 at auctions today.
2/10

1982 Pontiac Firebird – $6,000
The second-generation Firebird was produced during the worst period for American muscle cars, which is why gearheads were excited to see how the third-generation version would compare. Unfortunately, the third-generation Firebird proved to be a disappointment when it debuted in 1982.
Although it had a refreshed design that many liked, the 1982 Camaro was equipped with one of the worst GM engines ever – the horrible 2.5-liter 'Iron Duke' four-cylinder generating a woeful 90 hp.
1/10

1994 Ford Mustang – $13,000
The Mustang is the first car that comes to most people's minds when the words 'muscle cars' are mentioned. It's been a key part of Ford's lineup and the auto industry as a whole since the '60s, and with a new generation recently unveiled, the Mustang will be around for many years to come.
However, after being in production for so long, there are bound to be several bad Mustang years. The 1994 model is a perfect example. The 1994 Mustang was the first model year of the fourth-gen Mustang, but it was based on the outdated Fox platform and had a weak V6 instead of a V8.