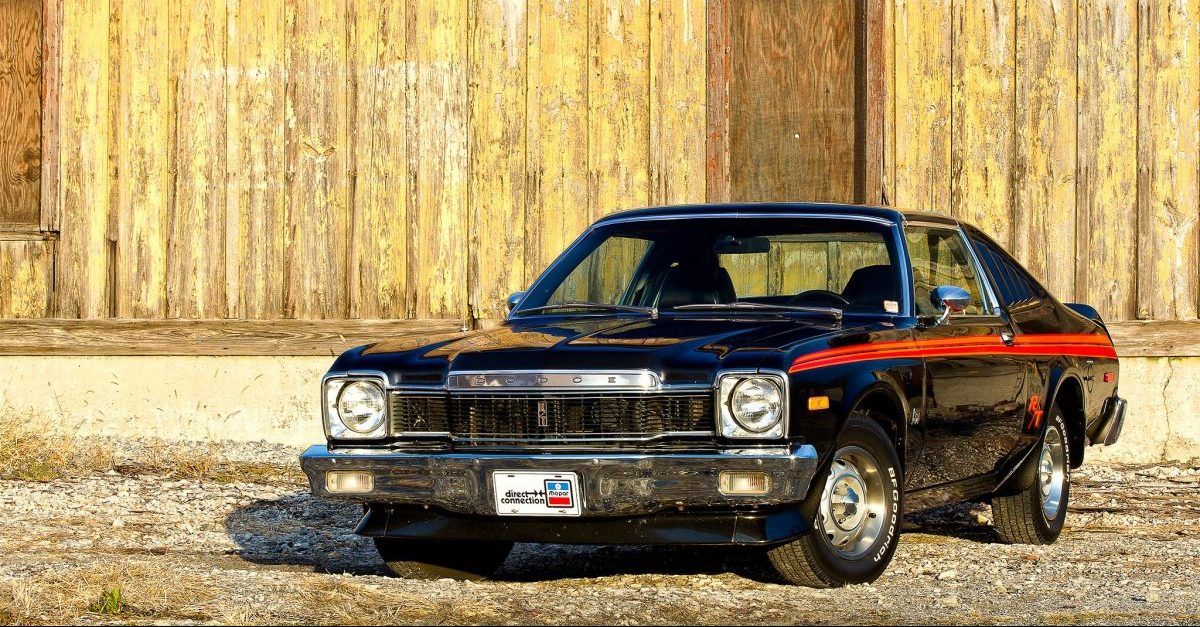 10 Cheap American Classic Cars You'll Regret Buying
When asked to name an American car, most gearheads would think of a muscle car like the Ford Mustang, Chevy Camaro, or Dodge Charger. Muscle cars have been incredibly popular across the US ever since the '60s, when manufacturers decided to drop large V8 engines into intermediate-sized cars.
RELATED: These Are The Most Expensive Muscle Cars Ever Sold At Auction
Before SUVs and pickup trucks took over, muscle cars were the most popular vehicles in America. As such, most manufacturers had at least one muscle car model in their lineup, which is why there are so many cheap options available today. However, just because a muscle car is cheap doesn't mean you should spend your hard-earned money on it. In this list, you'll find ten cheap muscle cars that you should steer clear of.
10

1994 Ford Mustang
The Blue Oval brand has produced many incredible models over the year, but none are as revered as the Mustang. The 'Stang has been one of the most popular American cars for ages, which is why it has been in production for the last six decades. Having been in production for so long, there's bound to be a few bad model years. The 1994 Mustang is one such model.
The 1994 Mustang was supposed to restore the Mustang's glory after a disastrous third generation, but it failed miserably. For one, although it had a new design, the 1994 Mustang was still using the outdated Fox platform. Things were even more disappointing under the hood, the base model 1994 Mustang had a 3.8-liter V6 making just 145 hp rather than a roaring V8.
9

1975 Ford Maverick Grabber
The Mustang is the best-known muscle car from Ford, but the manufacturer has produced other muscle car models in the past. The Maverick Grabber is one of those Ford muscle cars many gearheads don't remember, largely because it was a failure. ​​​​​​​
The Maverick Grabber debuted in the late '60s as a cheaper alternative. The vehicle was quite popular in its early years, thanks to its design and over 200 hp coming from its 4.9-liter Windsor V8. Sadly, later models lost their power, and in 1975, buyers only had an embarrassing 120 hp to work with.​​​​​​​
8

1980 Dodge Aspen R/T
The Aspen R/T was almost a winner for the Chrysler Corporation. It had a fantastic design and was offered with a 5.9-liter V8 developing 170 hp – which is decent considering it was built during the Malaise Era. ​​​​​​​
However, Chrysler rushed the Aspen R/T's development process and delivered cars with multiple build quality and reliability issues. Of the many problems buyers had to deal with, the worst was premature rusting.​​​​​​​
7

1974-1976 Ford Torino
The third generation Torino debuted in the early '70s with several changes. While the design was new, it was just as cool as its predecessors. It was muscular and imposing, with wide fenders and an undeniable presence. ​​​​​​​
Sadly, the third-generation Torino was all about looks. Everything else was disappointing – it had awful fit-and-finish, numb steering, and was equipped with lackluster powerplants. ​​​​​​​
6

Mercury Montego GT
Ford's now-defunct Mercury division produced several awful models during its lifetime, one of which is the Montego GT. Offered from 1972 to 1973, the Montego GT initially impressed buyers with its classic, elongated, boxy design and multiple V8 engine options. ​​​​​​​
RELATED: 5 Awesome Mercury Cars (5 That Helped Put Them Out Of Business)
However, it didn't take long for buyers to notice the Montego GT's biggest problem – rust. The worst part about it is that early signs of rust were hard to spot, as it usually started on the vehicle's underside. ​​​​​​​
5

1982 Chevrolet Camaro Iron Duke
When the third-generation Camaro debuted in 1982, everyone fell in love with its design. Sadly, that was the only thing going for it. Under the hood, the 1982 Camaro had a tiny 2.5-liter Iron Duke four-cylinder engine making just 90 hp, which is embarrassing for a car that looks like a proper muscle car. ​​​​​​​
Needless to say, the 1982 Camaro was extremely slow, taking a whole 20 seconds to go from 0 to 60 mph. Thankfully, Chevy upgraded the power in later models. ​​​​​​​
4

1982 Pontiac Firebird
The 1982 Firebird was a cool car in many respects – it had a fantastic design and is considered to be one of the most iconic movie cars ever, having been cast as the original KITT in Knight Rider.
The only reason why this car is on our list is its engine. The 1982 Firebird got the same engine that earned the 1982 Chevy Camaro a spot on our list – a 2.5-liter Iron Duke engine with 90 hp on tap. ​​​​​​​
3

1975 Oldsmobile 442
The Oldsmobile 442 was one of the most popular and powerful muscle cars of the late '60s to early '70s era. However, things started to go downhill when the third-generation variant debuted in 1973, and by 1975, the 442 had completely lost its way. ​​​​​​​
RELATED: 5 Cars That Made Oldsmobile Great (5 That Destroyed It)
For the first time since its introduction, the 442 came standard with a six-cylinder engine in 1975. Those who needed more power could get the optional 455 V8 with 190 hp, but that was still a lot less than the 442s made several years earlier. ​​​​​​​
2

1977 Plymouth Volaré Road Runner
Introduced in the late '70s, the Volare Road Runner is essentially the Plymouth version of the aforementioned Dodge Aspen R/T. Like the Aspen, the Volare Road Runner was one of the better-looking muscle cars of its day.​​​​​​​
Unfortunately, it came with the same build quality issues that affected most Chrysler models at the time. Stalling, poor driveability, and premature rusting are some of the issues that led to numerous recalls for the Volare Road Runner.​​​​​​​
1

1977 Chevrolet Monza Mirage
In 1977, GM wanted to attract more attention to the Monza, so it hired Michigan Auto Techniques (MAT) – an aftermarket company – to create a body modification package for the car. The result was the one-year-only Monza "Mirage," which had a superb design featuring a white paint job, red and blue racing stripes, flared body panels, and a special spoiler and airdam.​​​​​​​
There was one main problem with this car, though. Many of its underpinnings were borrowed from the Chevrolet Vega, which was a very unreliable car.
These Large American Classics Pack Serious Muscle
Compact muscle cars may have been hugely popular, but some manufacturers decided to pair that V8 power with size, resulting in these 10 cars.
Read Next
About The Author