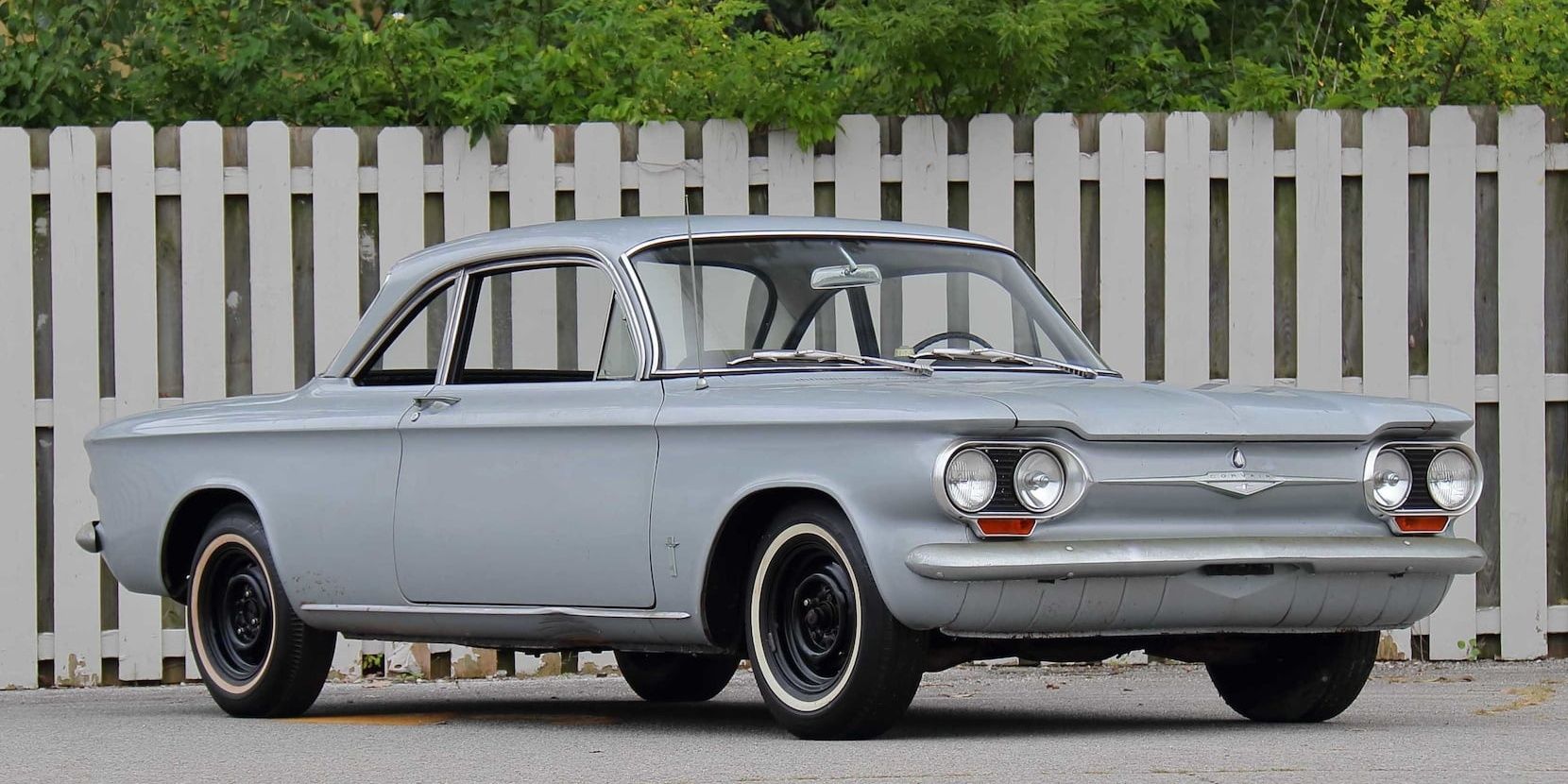 10 Beautiful American Classic Cars Gearheads Will Never Buy
Some cars are so drop-dead gorgeous that we want them to be perfectly engineered as well. It happens. Just think of the Jaguar XK-E, which even Enzo Ferrari said was the most beautiful car ever made. In retrospect, perhaps it was said in snark. You have to agree that its lines remind of his stunningly beautiful 250 GTO racer. At the end of the day, if looks could match performance, both cars win.
The C2 Corvette split window is an American classic that is as spectacular to look at as it is to drive. But why go on with works of perfection when our purpose is to look at the imperfect?
The American classic cars on this list are great to look at but not worth owning. Most gearheads will take one look and walk away. Read on to see which American classics are probably not going to be a good investment, and even worse to maintain and drive.
10
1988 Pontiac Fiero
The Pontiac Fiero looked great in 1988. It was a mid-engine two-seater sports car with slick looks but its tendency to catch fire was a dealbreaker. A small oil pan was blamed, but other problems, like overheating, ended with a 244,000 vehicle recall for General Motors.
It didn't end production, the Pontiac Fiero ran until 2020. All that said, the 1988 Fiero has a bit of cult classic repute for diehard Fiero enthusiasts. After all, it's still a mid-engine American sports car that woos with aggressive looks.
9
1955 Dodge La Femme
The 1955 Dodge La Femme is car gearheads steer clear of. It's a stylish full-size American classic hardtop, so what's wrong? It's pink. But, otherwise, it's a Dodge Custom Royal Lancer. The La Femme was essentially a Royal Lancer in pink trim. The La Femme was available as a Lancer trim option.
In this era, manufacturers tried to tap into niche demographics, so this American classic car catered to women extensively, offering special features just for ladies. Besides the rosebud body paint, it has pink vinyl interior trim, feminine accessories like an umbrella and a purse, and nifty compartments inside to store the accessories.
8
1980 Chevrolet Corvette
The 1980 Chevrolet Corvette is one of the most iconic-looking 'Vettes, but it was also one of the worst to roll off Chevrolet's line. Known as the "California 305," this model suffered due to strict state regulations. It was slow for a V8 with a measly 180 horsepower. Corvette buyers turned away in 1980. Yearly sales dropped 20 percent.
This isn't to say people aren't still snatching up this C3 at bargain prices. Drooling over its stunning Corvette silhouette, it looks perfect from a cosmetic perspective. Bottom line: how can a car with fewer than 200 horsepower be a Corvette?
Related: 5 Best And Worst Corvettes Over The Years
7
1981 DeLorean DMC-12
The 1981 DMC DeLorean was like a stunning concept car that flopped. If not for the time machine in Back to the Future, the popularity of this American classic car might be rusting out. In automobile history, however, the DeLorean Motor Company's creation is yet stunning.
Industry great John DeLorean, a former GM president and '60s car culture zeitgeist hotshot who developed the Pontiac GTO, pulled together a team to make the DeLorean. Renowned Italdesign designer, Giorgetto Giugiaro, pitched in. Thank him for the gull-wing doors. But after that, it was somewhat shabbily thrown together with a Renault V6, also used in Puegeot and Volvo. Overheating was a problem. Zero-60 happened in 9.5 seconds. Sticky throttle issues probably didn't help.
6
1961 Chevrolet Corvair
The Corvair is a fantastic-looking car, and it is legendary. GM introduced the Corvair in 1959 with the name homologizing notions of the Corvette and the Bel Air. The four-door sedan featured an innovative rear-mounted naturally aspirated engine. But its handling lacked stability, causing rollover accidents. The rear engine was new to Chevrolet, and to American-made cars, and it was believed to cause the imbalance.
This footage of GM's early track tests shows the car's risk for rollovers. Added to that, it lacked a rollover bar. In early models of the Corvair, a steering column design caused instant death by impaling the driver during accidents. This car is the reason we have airbags today. At the same time, the National Highway Traffic Safety Administration (NHTSA) backed GM in a 1972 report, saying the 1960-'63 Chevrolet Corvair did not pose a rollover risk. The truth is out there.
5
1962 Chrysler "Imperial Crown" LeBaron
The 1962 Chrysler "Imperial Crown" LeBaron was a supersized luxury package that came a little too late. At first look, it's great. Packed with a 413-cu. in. V8 HEMI and loaded with cool space-age interior design gadgets, it had its perks. Yet, despite plush decor and modern bells and whistles, its antiquated '50s look did not sell.
The Imperial "Crown" was over 19 feet long, a bear to drive, yet the behemoth felt as cramped as a two-seater inside. Ultimately, Chrysler's quest to come out on top against Cadillac and Lincoln flopped. It was too large, too impractical, and it did not impress luxury buyers nor gearheads.
4
1964 Ford Falcon
The Ford Falcon has its enthusiasts, but for those who appreciate automotive performance, it is not a convicted "buy." In the 1960s, this car had some bang for its buck and could zip right along. It looked great and was a popular car for fathers. It felt like a performance car but functioned and cost as much as a family wagon.
Ultimately, it was a glorified economy car. The 1964 model used a 170-cu. in. six-cylinder, barely making 100 horsepower, but the Falcon had a V8 option. The true reason the Ford Falcon was left in the dust is that the wildly popular Ford Mustang was set to hit the streets just around the corner.
3
1964 Dodge Dart GT
The 1964 Dodge Dart GT was a beauty with V8 performance, it was the first year with the V8. It came in two-door hardtop coupe or convertible. It looked sleek and sporty. For an American classic car, this model is an improvement over the Dodge Dart. But seriously, when we hear the name "Dodge Dart," which gearhead would not think "Dodge Dart Demon" instead? No contest.
2
1971 Chevrolet Vega
Any connoisseur of engine fabrication would give the Chevrolet Vega the stink eye. It's an eye-catcher that hit the automotive world with a splash of accolades, but those valve seals. Faulty valve stem seals caused oil leaks inside the combustion chamber and engine repair was not an option.
But that's not all. Chevrolet's Vega could also fall apart on you while driving. Poorly constructed rear-axle shafts would dislocate from their housing and just break, hopefully not while on the road at a high speed.
Related: How Ford's Edsel Brand Became A Synonym For Abject Failure
1
1958 Ford Edsel
The Ford Edsel is the laughingstock of American classic cars. But, in fact, it has a similar story to the LeBaron "Imperial Crown" and Chrysler's attempt to woo upscale households. Likewise, Ford threw a ton of money into a market failure. It's humiliating. Corporate types did not want to see that product again.
Like the Le Baron, the Edsel was a victim of bad timing. Its looks glamorize '50s upmarket car ideals while buyers are heading into the decade of the '60s. Plus, the debut of the Edsel coincided with an economic recession. Everything all at once went against this Ford product. In 1960, it was a $250 million loss.